Maurizio Sarri has done a lot of things wrong at Chelsea. The Italian hasn't rotated his team enough, he's often given Willian too many minutes, he's given Callum Hudson-Odoi too few minutes, and you could even argue that he's been too loyal to too many players. 
However, there's an argument to suggest that his latest decision is his worst yet. According to the Telegraph, Maurizio Sarri is pushing for Chelsea to secure a move for Gonzalo Higuain, with the Italian manager looking for extra firepower going forward.
Now, make no mistake, there is merit to a move for Higuain. He's a top striker, he's got loads of experience, and Sarri clearly rates him. That said, the argument for avoiding a move for the Argentine is undeniably stronger in this case.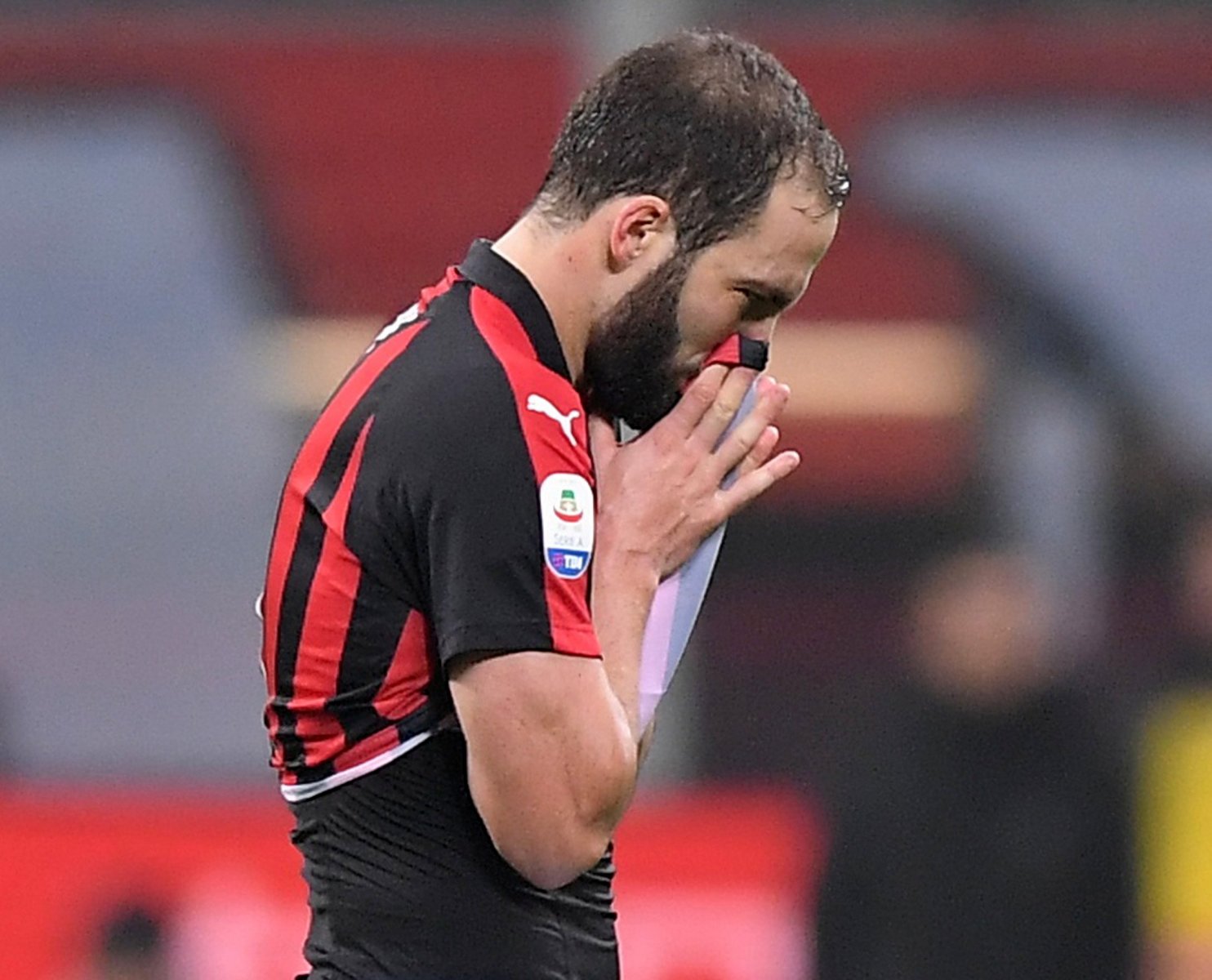 The most obvious reason why comes in his age. He's 31-years-old, and so a move for Higuain would offer no longevity as far as Chelsea are concerned. He's got, at best, a couple of years at the highest level, and at that point, Chelsea are just going to find themselves back at square one. When you consider the financial costs of any deal, that just doesn't make sense, especially given that the Blues have needs elsewhere on the field too.
What is perhaps most concerning about Higuain, though, is his goalscoring tally. Over the years, he's been deadly, but he's been on a steady decline – and that should really worry supporters – and Maurizio Sarri. Back in 2015/16, under Maurizi Sarri, he picked up 36 league goals, which is a tremendous return. A year later, 24 league goals came, and that, again, is solid. However, just a year later, that tally reduced to 16 – and he's returned just 6 goals this year. The trend there is obvious, and it's very worrying. There are other factors, like his team changes, of course, but this issue still stands. He's a player that is only getting worse, and that's not what Chelsea need.
Higuain clearly knows Sarri, and he might do a good job for a few months. But all of Maurizio Sarri's errors at the helm at Stamford Bridge would pale in comparison to a move for Higuain.
Thoughts?