Chelsea have had a fantastic season so far, and at present, they look on course to challenge for the Premier League title by the time the end of the season rolls around. They're up at the top of the table alongside Man City and Liverpool, and their performances so far this term certainly indicate that they deserve to be in such esteemed company. 
However, according to the Telegraph, Maurizio Sarri reportedly believes that Chelsea lack the defensive depth to compete for the title. He is reportedly eager to bring in a new defender in January as a means of solving this problem, and then perhaps the Blues could challenge more consistently in the second half of the season.
Despite Sarri's comments, though, it's hard to see the defence as a key area of concern. After all, Andreas Christensen has hardly been called upon this season, and neither have the likes of Gary Cahill or Ethan Ampadu. There is ample depth for the club to utilise as the season continues.
However, the same cannot be said for the Chelsea attack, and if the Blues need to improve any area of the squad, it's fair to say that adding to their striking contingent should be priority number one.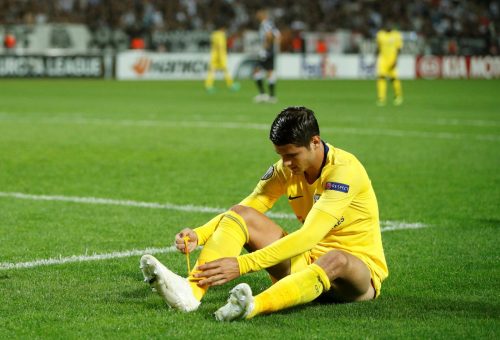 After all, the performances of Alvaro Morata and Olivier Giroud have left a lot to be desired this season. The duo have both struggled, and they've shown no signs of improving. Giroud has yet to score, whilst Morata has just two goals in the league so far this term.
It's not just their goals, though, that have been problematic. Indeed, it's more their overall play that has raised cause for concern. They've been given so many opportunities, and they continue to fluff them, whilst other facets of their game like their hold-up play and passing have also let them down.
Given the attacking quality at Chelsea, it would be considered a dream of many forwards to be given so much service from so many top-tier individuals, but rather than thriving, it seems as though Morata and Giroud are simply sinking.
Chelsea won't win the title without a top-class forward, and so that must be priority number one.