When Jorginho joined Chelsea, most fans likely didn't know what to expect. At Napoli, under Sarri, the Italian midfielder didn't 0ffer particularly big numbers as far as goals and assists were concerned, and with so much midfield talent already at the club, it was unclear as to exactly where he would fit in. 
Of course, the Blues had previously utilised a system requiring just two central midfielders, and with the likes of N'Golo Kante, Cesc Fabregas, Tiemoue Bakayoko and Danny Drinkwater, among others, featuring last term, the role that Jorginho was going to have was unclear.
Naturally, despite the concern, it quickly became clear just how influential Jorginho would be at Chelsea. He was immediately thrust into the first team, and it was easy to see why.
Now, he controls games by limiting or speed the tempo and by moving the ball on quickly and efficiently, all whilst helping out defensively and putting in the occasional cross-field pass that even Cesc Fabregas would be proud of.
Obviously, then, the deal to sign Jorginho will go down as one of Chelsea's best in recent memory, but perhaps it could be bettered by the Blues' latest target.
According to RMC Sport, Chelsea are interested in Lyon midfielder Houssem Aouar. The talented central midfielder has impressed for the Ligue 1 outfit as of late, and he's enjoying a very good season this term. 
He's obviously far less proven than Jorginho, but for a multitude of reasons, Chelsea's main midfielder could find himself alongside a future European star if the Blues are able to land Aouar – and this is a deal they must go all out for.
He's only going to get better, and so the sooner that Chelsea invest, the better. Jorginho was a great signing – but this man has the potential to be even greater.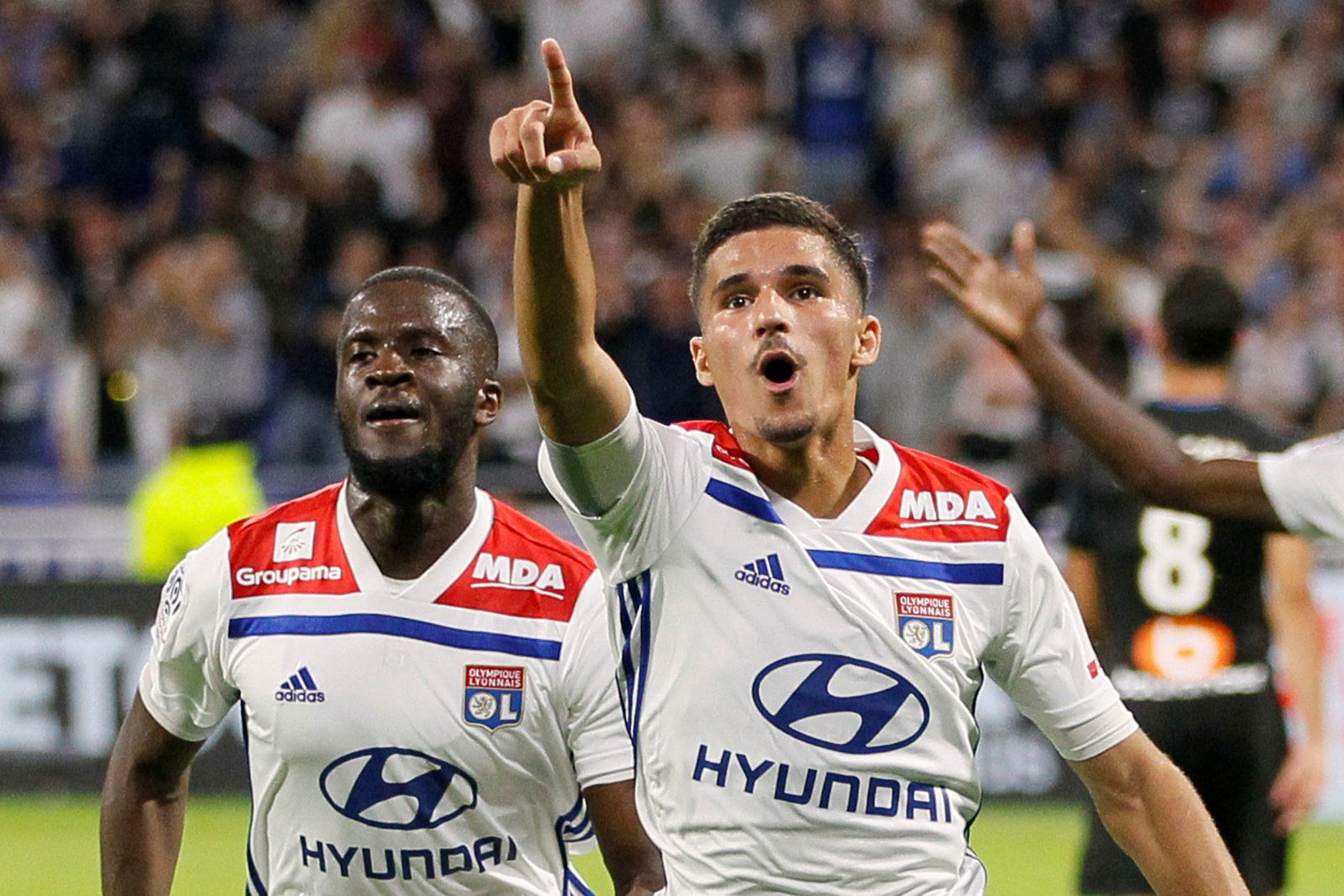 After all, it's easy to just look at his stats and see a great player. Last season, he bagged a very impressive league record of 6 goals and 5 assists. For most above average midfielders, that would have been a great tally. However, clearly not content, he's already on course to beat that this term. In the league this year, despite starting just 11 games, he's already picked up 5 goals and 1 assist. For a team that has scored 24 goals this term, for a single player – a midfielder no less – to have picked up just nearly 25% of them is a pretty remarkable tally.
Did we mention that he's just 20-years-old? Aouar may have all the evidence of a player in the prime of his life, but the reality is that Aouar is younger than even Ruben Loftus-Cheek – yet he seems to be so far ahead of the Chelsea man in his development.
Beyond his stats, Aouar – who is rated at £31.5m by Transfer Markt – is a creative midfielder with good energy and fantastic vision. He's always on the lookout for a fantastic pass, but he's far more mobile than Cesc Fabregas and Jorginho, and so he'd offer something different to the deep-lying pair. He's also a decent dribbler, meaning that he'd be well suited to a more advanced role. He's also pretty versatile, and he's able to play out wide as well as through the middle.
Aouar may only be a young player, but he's looking set to be an incredible talent. He's only going to get better, and so the sooner that Chelsea invest, the better. Jorginho was a great signing – but this man has the potential to be even greater.
Thoughts?