Maurizio Sarri is on borrowed time, it seems. It seems likely that if the manager doesn't win at least one of the Blues' next two games, he may well be relieved of his duty. 
Naturally, then, Chelsea are busy identifying potential targets, at least according to Sky Sports, and one man that is apparently on their list is Frank Lampard.
Lampard, of course, is best known for his time as the star of the midfield at Stamford Bridge, but he's since gone on to start his career as a manager with Derby County.
Chelsea, clearly impressed, seem to be open to the prospect of him moving up to manage their first team, and that's a move that would certainly be significant.
Of course, the critics would claim that Lampard doesn't have the experience, whilst others may claim that it risks their relationship ending in tears if Lampard doesn't immediately impress at Stamford Bridge.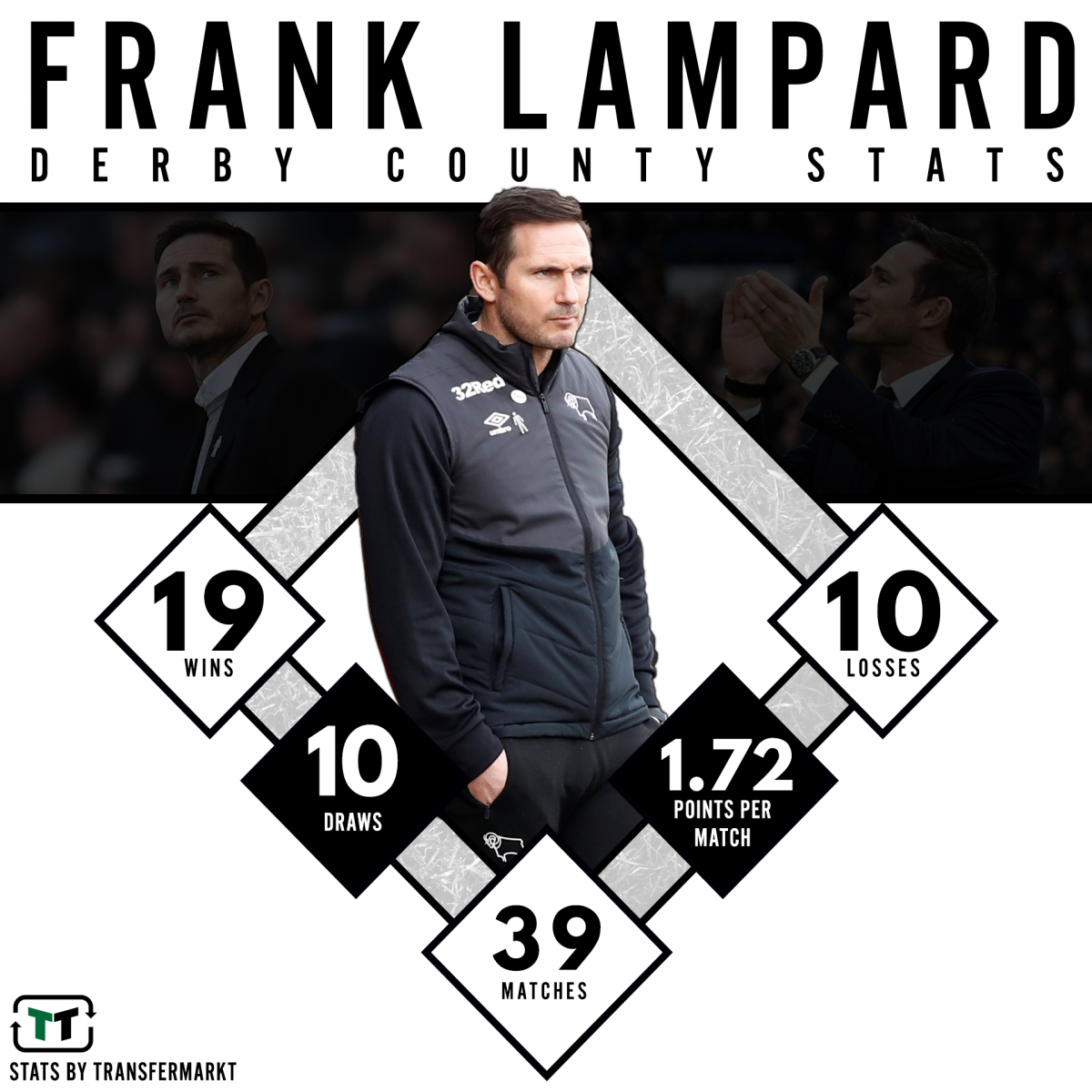 However, Lampard could actually be exactly what Chelsea need right now – though it would require a massive shift from the Chelsea brass in an effort to maximise his talents. For too long, Chelsea have relied upon a short-term methodology. This has been characterised by managerial appointments that are made on the basis of achieving success within months, rather than years, and this has been very good for the club, at least in terms of trophies earned.
That said, periods of success have almost always been followed by periods of drought. Think back to when Jose Mourinho left the club, or when Antonio Conte departed. That instability just isn't sustainable.
Chelsea, then, need to change, and that's from the top down. They need to start spending more wisely, with less focus on overpriced squad players, whilst they also need to have more faith in a long-term project. There's also a need for the Academy to come to the foreground. Chelsea for too long have ignored this aspect of the club, and with talents like Callum Hudson-Odoi and Reece James emerging, this has to change.
This may lead to less success over the next 2 or 3 years, but the results could be felt hugely thereafter. It's about short-term pain for long-term gain.
Lampard would be the perfect man to oversee this change. He's shown a tendency to use young players, he's shrewd in the transfer market, he's tactically proficient, and he's versatile. These are all traits that Sarri has not been able to show off this year. Of course, his relationship with the club that he already has is important too. He'll have the respect of the club's brass and the squad; and that's so important. However, respect is a two-way street, and he'll have to be shown as much respect as he would give the position.
Someone like Zinedine Zidane could come to Chelsea and immiediately impress at Chelsea. However, like clockwork, he'd likely leave within a couple of years – and Chelsea would be back to chaos. Chelsea have a golden opportunity to enter a new era and have a fresh start – and Lampard could be the ideal boss to make that change.
Thoughts?