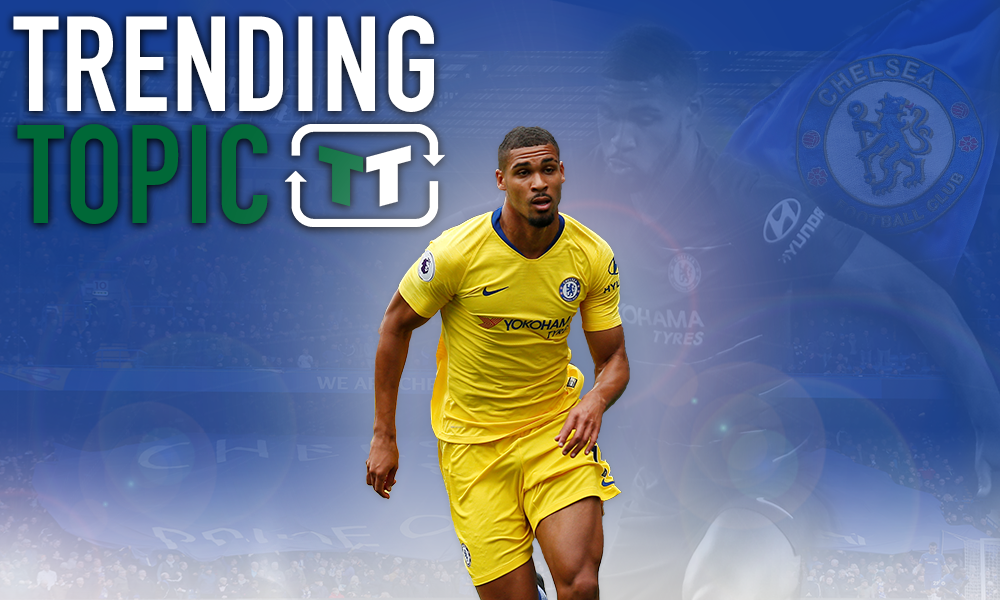 The arrival of Roman Abramovich at Chelsea changed football across Europe forever. There had been big budget owners before the Russian, but nobody – particularly in England – had come close to what the 51-year-old did upon his arrival in London back in 2003. 
He invested huge funds into Chelsea, and not only did this provide the Blues with a platform from which to grow exponentially, but it also led to high-level spending across the rest of the English top flight in a bid to keep up with the Premier League champions-elect. The Russian also gave rise to the now-regular constant hiring and firing of managers, with mediocrity not tolerated at Stamford Bridge, even for a moment. Previously, it would have taken a bold club to fire even one top manager, let alone several every few years.
Nonetheless, whenever Abramovich swung his hammer, success normally followed, and that has continued through to this day. As a result, it's tough to really deem his methods as objectively incorrect. Indeed, to the contrary, if anything his ruthlessness has made Chelsea what they are today.
Abramovich's tenure hasn't only been about swinging axes and cashing cheques, though. A lot of what the Russian has accomplished has occurred behind the scenes, and much of it is only just coming into view for the average fan. One facet of Abramovich's Chelsea that has now become perhaps the most talked about thing at the club is their approach to young players.
Though perhaps not let directly by the Russian, his determination to build Europe's best club has extended to the developmental system, and with millions upon millions spent on rebuilding the academy, the results are evident. Featured within that is Chelsea's so-called loan army. Often, every single season, upwards of 30 or 40 players are sent out on loan whilst remaining under a Chelsea contract, with most having no chance of making it at Stamford Bridge.
Occasionally, when some players return from loans, there are calls for them to find a role in the first team. The latest such example is Ruben Loftus-Cheek, who spent last season on loan at Crystal Palace. There, the Englishman impressed, and having been the golden boy of the Chelsea academy for several years, a role in the first team seemed obvious. However, so far, that hasn't happened. Indeed, his lack of involvement reportedly has him considering his future, according to the Telegraph. That, of course, is a problem.
However, the problem surrounding Loftus-Cheek isn't the real issue here for the club. His situation is indicative of another issue at Chelsea – and it is far greater.
Ruben Loftus-Cheek's story is one that has been told many times before, yet it's just as impactful today as it was five, or even ten years ago at Stamford Bridge. The Englishman struggled with a role in the Chelsea first team for several years, and under several managers. Jose Mourinho rated him highly, but he never rated him highly enough, and in the following years, even after the manager's departure, the 22-year-old was left treading water. A loan move finally beckoned, and it was arguably Chelsea's most successful yet. Quickly emerging as one of the best young players in England, Loftus-Cheek was given the chance to prove his worth – and he ended up making Chelsea look foolish for not giving him a chance sooner.
More good work followed with England. A surprise call-up in England's World Cup squad, his opportunities were limited, but he made an impact when he did play. However, upon his return to Chelsea, he quickly just became another name in the squad, and after two games in the Chelsea squad – he's already third or even fourth in line to a role in the midfield. Has he lost his chance? He hasn't, of course not, but he's quickly fallen from a position that most would have deemed him to be worthy of. In truth, it's a familiar story.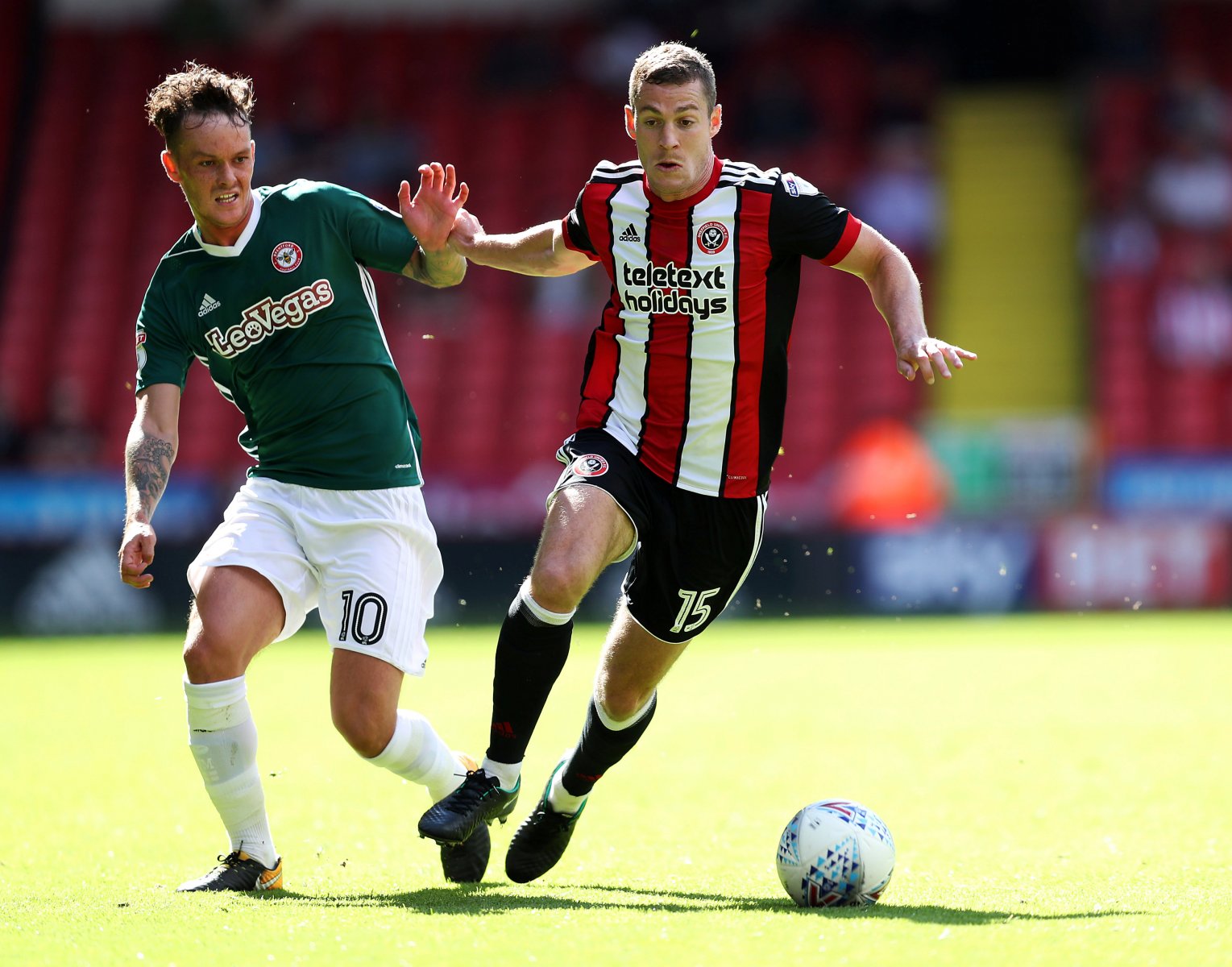 Back under Carlo Ancelotti, Josh McEachran had it all. Still just a teenager, the English midfielder was given some albeit brief opportunities both domestically and in Europe, and more often than not, he impressed. Displaying relentless determination and enviable quality, there was a reason why he was so highly-rated by Carlo Ancelotti. However, like with Loftus-Cheek and Mourinho, Ancelotti soon lost his job – and McEachran soon lost his way. Eventually, a loan to Swansea City produced mixed results, and a near-40 game spell with Middlesbrough also failed to aid his development. Quickly thereafter, following a lack of opportunities, he was lost to the loan army, and his fate was quickly sealed.
From teenage Champions League starter to Brentford within a decade – it's been quite the fall from grace.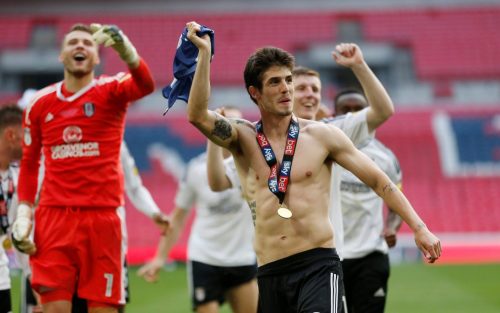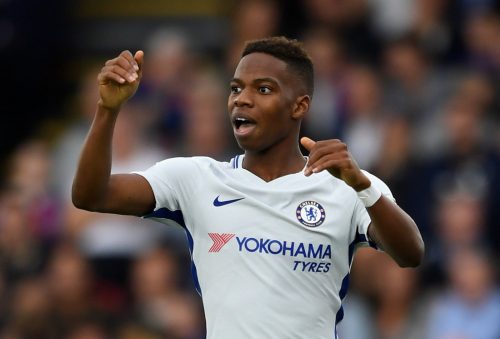 There are other examples, too. Lucas Piazon moved to Chelsea from Brazil as a teenager, and in terms of raw ability, he was alone as one of Chelsea's best. However, a lack of opportunities followed, and no less than five separate loans have left him treading water. Now, at 24-years-old, he's a player without a real club and without an optimistic future. In a strange twist of fate, Maurizio Sarri has yet to loan him out, and so there is at least a chance that his future could be at Stamford Bridge – but it's hard to see him as anything more than a backup player that could get 10 minutes in a cup game. That's quite the fall from being the crown jewel of the Chelsea academy.
Another contemporary example is Charly Musonda. He had the world at his feet, and he looked like a prime example of a player that could find a role in the team, perhaps even as the successor to Eden Hazard. However, a poor loan to Celtic has, almost in an instant, reduced the chances of him making it at Chelsea exponentially – and that's not uncommon. One poor decision from the club can cost a player everything. Now, in the case of Musonda, it's hard to thrust the blame on Chelsea entirely – but there is no doubting their involvement in his fall from grace. Could he still make it? Of course he could, but like Piazon – it's hard to see him as anything more than a bit-part player at Stamford Bridge, and even that is optimistic.
So, then, you have to ask – what is the cause of this? Chelsea may say that player attitude plays a part, and it certainly does, but the blame must also be down to them. Signing too many players often means that a lack of attention is placed on each individual, and that's a problem, not to mention the poor choices that are often made on the part when deciding the best course of action for a player's future.
But, also, is there a chance that Chelsea are victims of their own success? We began this piece be reeling off all the changes that Roman Abramovich brought to Chelsea, with success and trophies undoubtedly at the top of that list. The Champions League, the Premier League, the FA Cup – the list goes on and on. However, with that success comes with a trade-off – a lack of patience. Chelsea are now a team that needs to win at all costs, and that means managers are unwilling to risk everything on a teenager.
But, realistically, is this something that can continue? The answer to that is increasingly beginning to look like a no. With rising transfer costs and increasing competition, Chelsea have struggled to be able to make an impact, particularly during summer transfer windows. It simply isn't feasible to be paying millions upon millions for players anymore, and that was evidenced by Chelsea's decision to give their new goalkeeper Kepa a whopping seven-year contract – likely an effort to cut down the annual costs of the transfer. That isn't something that they are going to be able to do summer after summer, year after year. Therefore, the importance of youth development is going to come to the foreground – and this problem is only going to grow.
Chelsea's lack of attention on Loftus-Cheek indicates that their attitude is yet to change, and it's quickly becoming an issue that they cannot ignore. The Blues' dominance has reduced over the last few years, and if they continue to fail to allow talented youngsters room to grow, they're going to become a shadow of their former selves.
Chelsea fans – thoughts?
Let us know below!