Sheffield United: Fans don't want Kevin McCabe to appeal ownership decision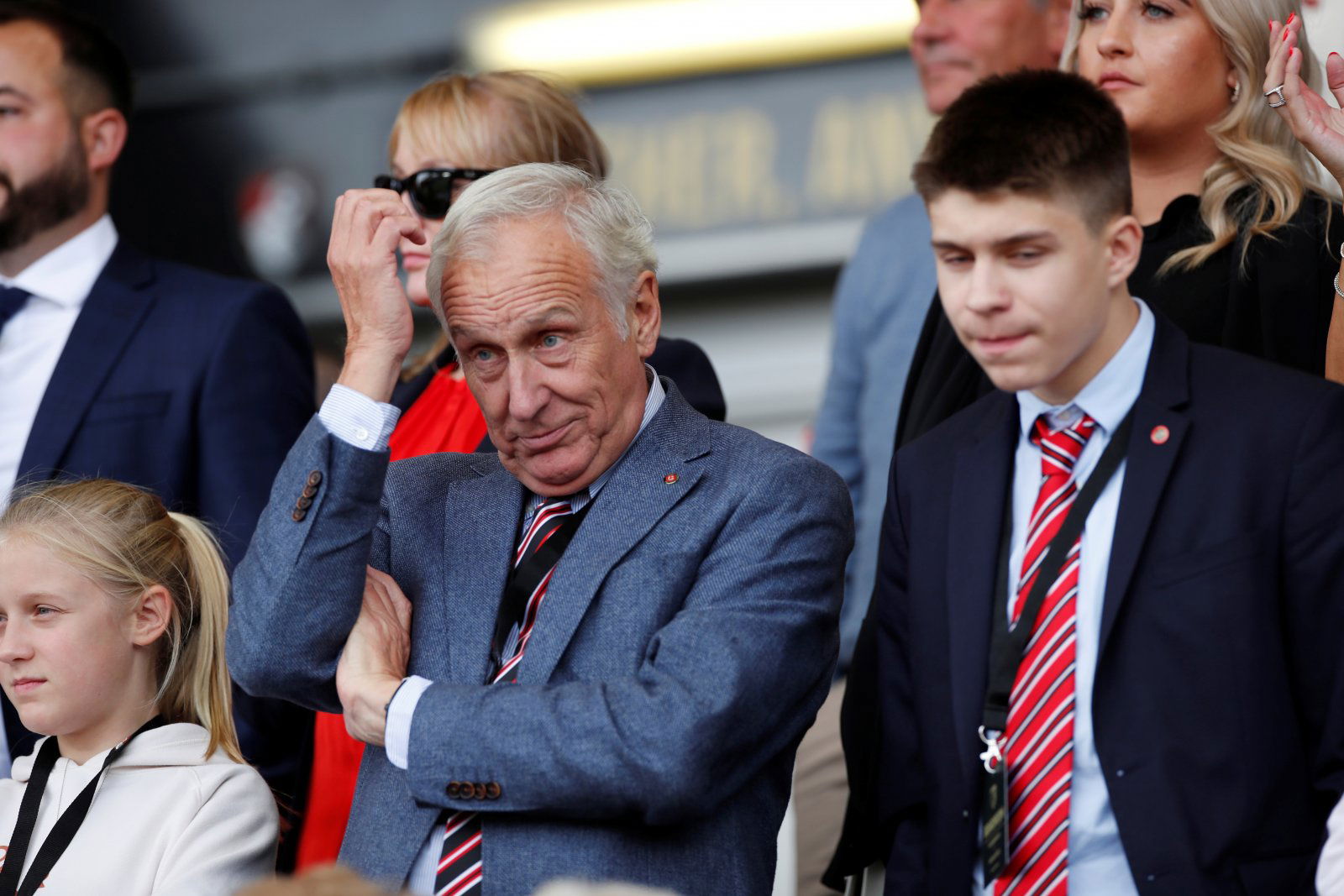 It has been confirmed that former Sheffield United owner Kevin McCabe's lawyers are seeking leave to appeal a court ruling from September which granted full ownership of the club to his former business partner Prince Abdullah bin Mosaad bin Abdulaziz al Saud (via @JamesShield1).
Should Kevin McCabe accept defeat in the battle for ownership?
Yes
No
McCabe and Prince Abdullah went head-to-head in a lengthy court battle for sole ownership, with the ruling going in favour of the latter (BBC Sport).
Mr Justice Fancourt ruled that McCabe must sell his stake to his former business partner for £5 million.
The lifelong Sheffield United fan was left disappointed by the ruling, and expressed his "deep misgivings about the suitability" of the Saudi prince as the Blades' custodian (via BBC Sport).
It looked as though that was that however, and that the ownership battle had come to a conclusion. However, that now appears not to be the case as McCabe is set to lodge an appeal against the decision.
This is likely to mean that the battle for control of the club drags on even longer, something which most Sheffield United supporters are not happy about and don't want. Here is what some said on Twitter after finding out that McCabe was set to appeal…
Thanks for the good times Kev but you need to move on… Only winners will be the lawyers & more costs racked up by both sides…. Judgement was clear 1st time around…. ⚔️

— Man of Rain (@56Rainman) November 5, 2019
He really needs to give his head a wobble. Its not about him. Our Club is on the rise. This decision could set us back. I don't believe this is in anyone's interest. I do hope it is dismissed and put to bed. 😡

— Chris Hughes (@ChrisHu45292304) November 4, 2019
Totally the wrong move from mcabe time to leave graciously

— Kaztec Design (@KaztecDesign) November 4, 2019
So he wants to waste yet more money on lawyers – he really needs to move on before this starts effecting his health if it hasn't already started taking its toll.

— Blade 1962 (@Blade1558) November 4, 2019
The fans don't want this Kev…. just go with dignity and pride and sit in the directors box watching the rise!

— Dane (@daneshaw8) November 4, 2019
So #twitterblades I've been goin to BDTBL well over 45yrs. I've seen garbage served up by players/managers alike. Now we've a team sitting 6th in prem & got the best English manager by a country mile…..
McbiggerBlade going to appeal 🤬🤬🤬 Cheers Kev

— Smifffy (@blade806) November 5, 2019
Sheffield United fans, should Kevin McCabe accept defeat in his ownership battle with Prince Abdullah? Let us know your thoughts in the comments below…