Features
Sheffield United: McBurnie gets lambasted by former Scotland international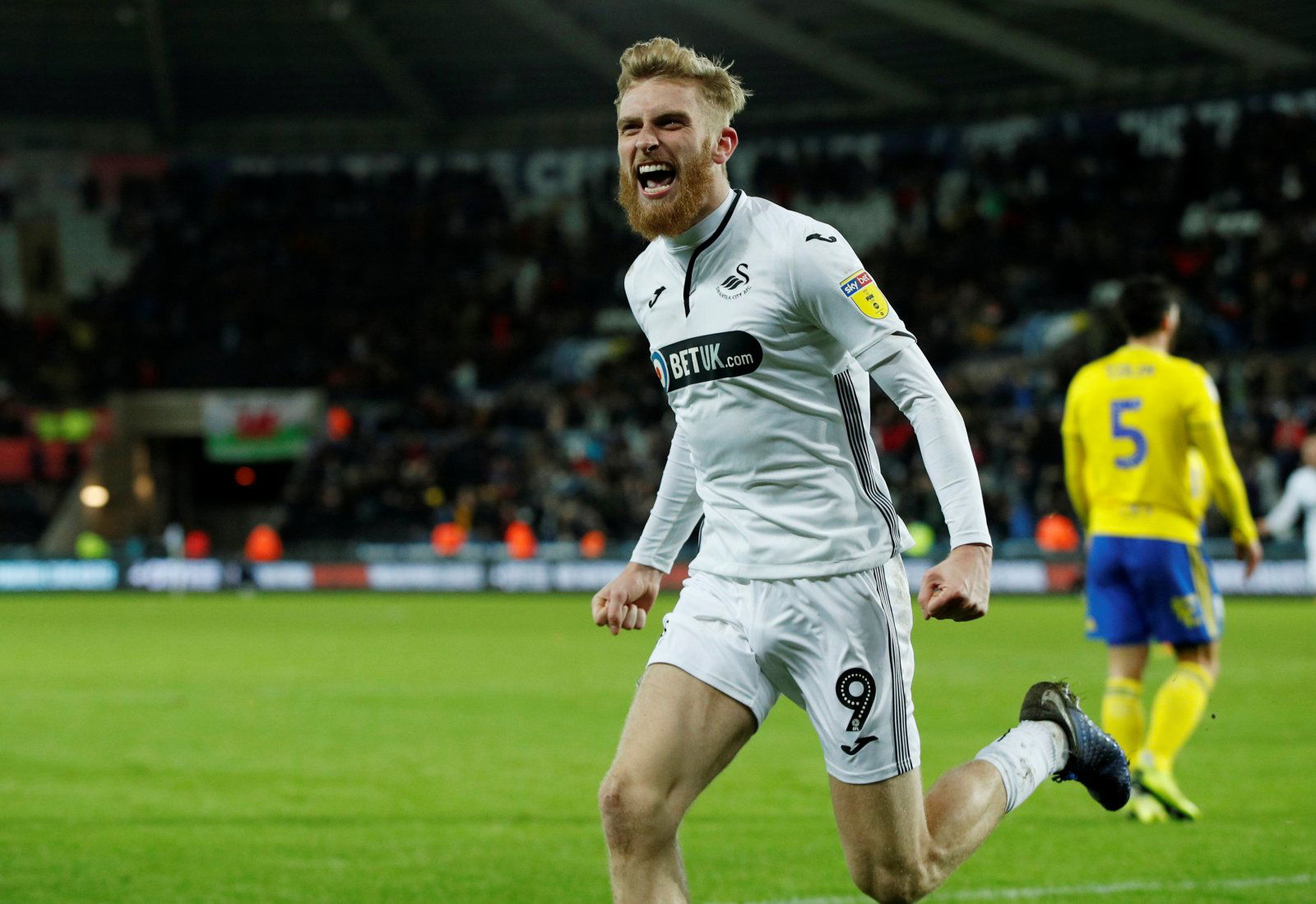 Former Manchester United and Scotland international Michael Stewart has lambasted Sheffield United's Oli McBurnie for his recent performances for his country.
The Blades player has recently come under criticism before the Russia game after a video emerged of him allegedly insulting the international team and international duty (Daily Record).
Following their 2-1 loss to Russia, a lot of criticism was dished out to the 23-year-old and Michael Stewart was one of them giving it out.
In his column in the Scottish Sun, he held nothing back when speaking of McBurnie's performance. The former midfielder lamented the Scotsman's performance saying that he shouldn't be picked to play for Scotland – and because of his performances and not his off the field antics.
He wrote: "How to fill that jersey is the biggest question facing Steve Clarke right now. But McBurnie is NOT the answer.
"For a £20million striker he can't run, he can't hold up the ball, he doesn't link well, he doesn't shoot.
"He's simply not strong enough to play that role. It's not an easy position for anyone to play at times, I accept that. It can be a thankless task.
"But I saw suggestions afterwards that McBurnie didn't get the service — and I'm sorry, I'm just not buying that. Early on in the game he had plenty of guys up and around him but he couldn't get anything to stick.
"And as a midfielder, there's nothing worse than bombing forward only to see the ball go back behind you. Subconsciously you are not going to continue to make those runs if that keeps on happening, as it did on Friday night.
"So you inevitably end up sitting a little deeper. And then it becomes a Catch-22 situation."
The gloves are off for Stewart in this column and he certainly has no time for sugar-coating what he is trying to say, though many claims are slightly surprising.
For example, claiming that McBurnie simply isn't strong enough to play in the number 9 shirt for Scotland and then suggesting Leigh Griffiths should play instead. McBurnie stands at 6'2″ compared to Griffiths' 5'8″; McBurnie is also reportedly 15kg heavier than Griffiths.
McBurnie's comments coming out in the press may not have helped him out here, and even though Stewart is denying that it is having any impact on his comments, it's not far-fetched to say he wouldn't have come under this much criticism if that video wasn't leaked.
At 23, McBurnie needs time within the squad to improve and become an important player. Premier League players are still few and far between in this Scotland squad – Andrew Robertson, Scott McTominay, Robert Snodgrass, Stuart Armstrong, Ryan Fraser, Kenny McLean and McBurnie make only seven out of 24 Scotland players to play in Britain's premier competition. Considering this, they could do with their former players getting behind their younger talent rather than criticising them – even if what came out in the press isn't particularly flattering for himself.
Like what the TT have on offer? Sign up for more notifications!