Sheffield United: Fans agree with Wilder that Berge needs 'time to learn the system'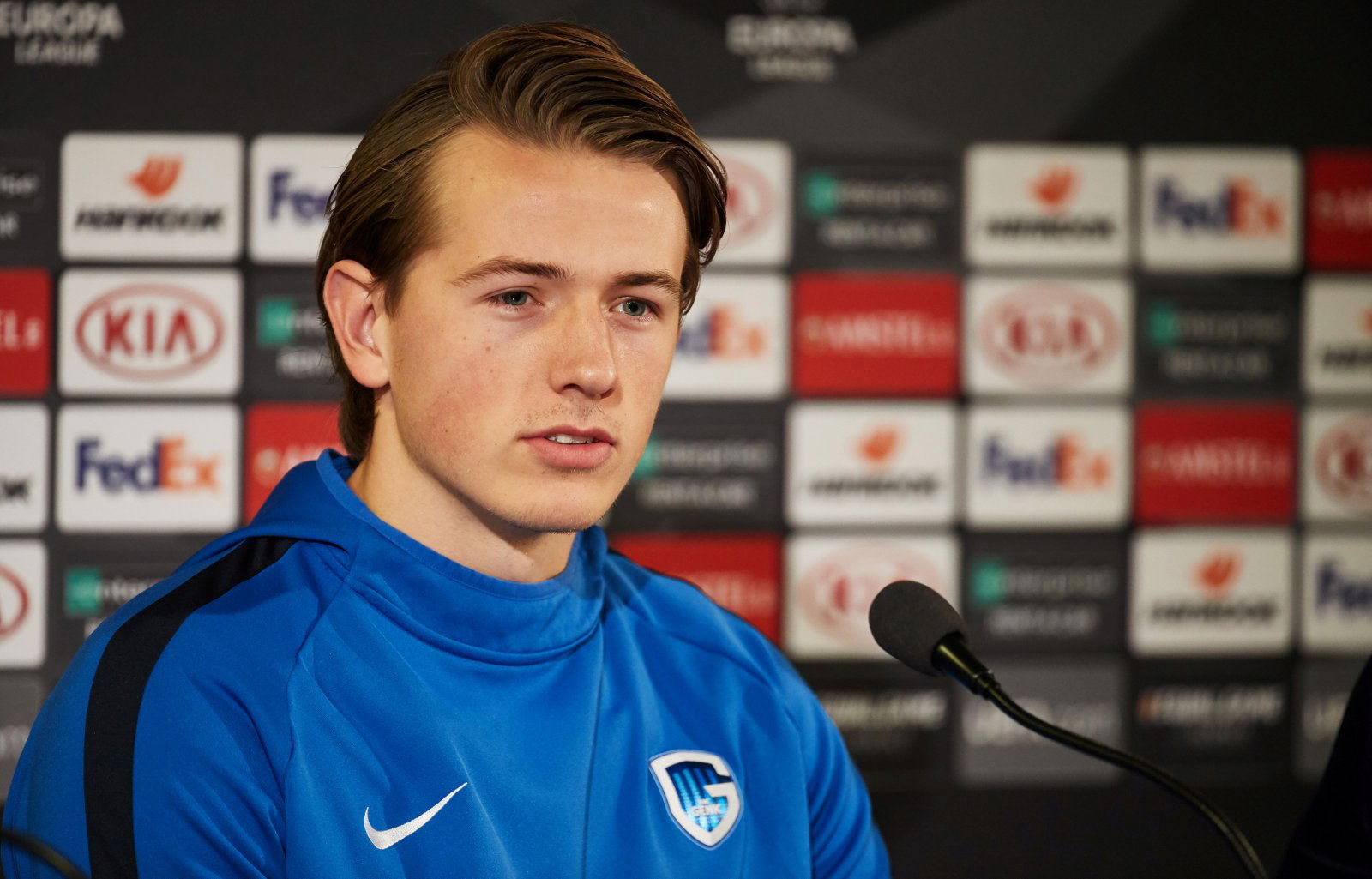 Many Sheffield United fans have agreed with Chris Wilder that new record-signing Sander Berge needs 'time to learn the system' (live report via The Star).
The Norwegian international cost £20 million from Belgian side KRC Genk and had made 31 appearances in all competitions for them this season before joining the Blades in January (via Transfermarkt). In that spell, he scored four goals, but has yet to register his first strike for the Sheffield club in four appearances. Despite this, some fans have highlighted his 'class' and 'skill' and agree with Wilder that he needs more time to fully adjust to the Premier League.
Blades fans may see the youngster in action against Serbia on the 26th March, where the Scandinavian nation will be hoping to progress through the tie and all the way to the Euros. Fans may also take a glimpse at exciting prospect Erik Haaland who played in Berge's Champions League group for RB Salzburg before joining Borussia Dortmund in January. If Norway progress Berge will certainly be a player the Blades fans will want to keep an eye on in the summer at Euro 2020.
These Blades fans expressed their agreement with Wilder on Twitter and want to give Berge more time to adapt, with one fan claiming 'nobody should be criticising him at all':
"I'm a football man and it doesn't always work straight away. I'll go back to Jack O'Connell at the start. People thought he was a dud after 3 games. Jack has now become a major major player for us.

You have to give players time, time to learn the system."

CW on Sander 👊 pic.twitter.com/pkBNGtpw8a

— Sheffield United (@SheffieldUnited) March 5, 2020
He's a young lad who is getting used to a new club that play a unique style, new team mates, a new league and living in a new area. Nobody should be criticising him at all. He's played 3 games in the Prem. We've won 2, drawn the other. He'll be reyt as we say up here. #sufc

— Gav P(uszczalowskyi) (@gavp77) March 5, 2020
To all the idiots slagging Berge, listen to what Wilder has said. Players take time to learn the ropes and Berge is a young lad, in a new country. I fully anticipate he'll become a great asset for sufc.

— S10 Blade (@S10Blade) March 5, 2020
The players we have signed (since promotion) are still developing & as we have seen before with O'Connell, Lundstram, Baldock, Fleck etc it takes them 6 months before Wilder has them physically & mentally ready. Sander has class but still needs the rest to become a Wilder player

— W8W-SUFC (@SufcW8w) March 5, 2020
There's loads of players especially midfielders who it takes time to get a strong foothold in the team. Micheal Brown,Paul Coutts and John Lundstram in recent times took a good 40 games to get going

— Richard Wilson (@wilson1889) March 5, 2020
Exactly what I've said. The system we play is possibly one of the most complicated in world football. Give the young lad time.

— H/RRY™ (@Harry_Green1996) March 5, 2020
He has the skill and the attitude.
It's up to us to give him the time to adjust.

— warsop blade (@martinwood_wood) March 5, 2020
Blades fans, what have you made of your record-signing so far? Has he settled in well, or does he need more time to adjust to the demands of the Premier League? Comment down below.