Sheffield United: Fans convinced Blades will play European football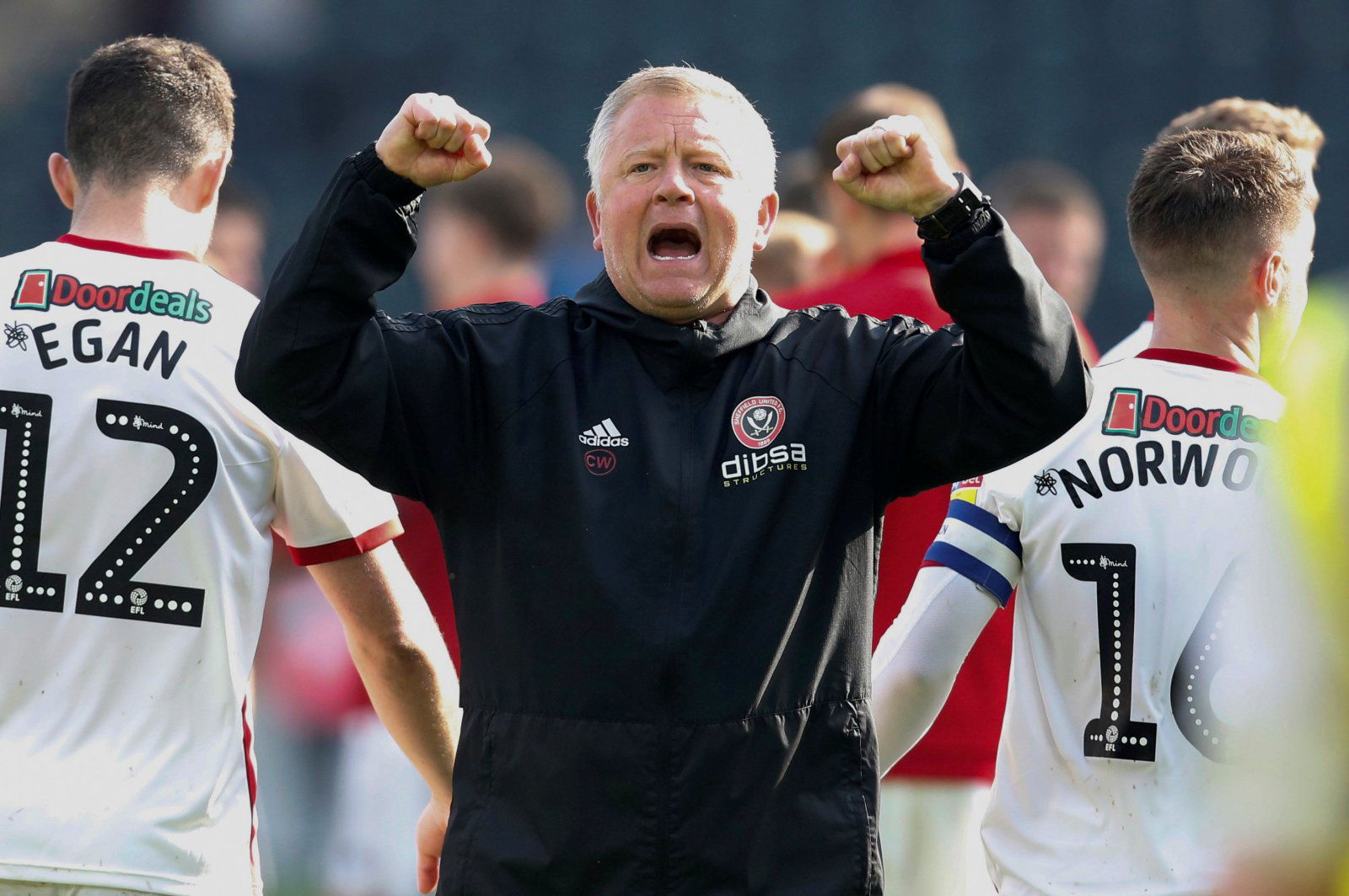 Sheffield United and Premier League fans across Twitter are convinced that the Blades will play European football next season, whether it will be in the Europa or the Champions League.
The Yorkshire club are on 40 points in the Premier League table, an impressive haul considering they were playing in League One only a few years ago. Indeed, they are level on points with Tottenham Hotspur and have a game-in-hand on both Wolverhampton Wanderers and Manchester United, who are only two points in front. If they win their game-in-hand against relegation-threatened Aston Villa, they could potentially move into fifth, which depending on Manchester City's situation would land them a Europa League spot or even a place in the Champions League.
With Chelsea, Spurs and Man United all dropping points over the weekend, the Blades have had a good week without playing. It is safe to say fans are getting excited:
only one man who can do that deano that's mr wilder when we're in europe next season @SheffieldUnited

— Steven whitehead (@Eggy5691) March 2, 2020
MOOD: We're playing in Europe next season. WITH SANDERRR BERGE! #SheffieldUnited pic.twitter.com/K5rWkq0zw7

— Tempohopper (@Tempohopper) March 2, 2020
As a Sheffield United fan, I would have prefered a red-and-white-striped passport to take me into Europe next year.

— PeterC (@peterchapman10) March 2, 2020
@Ladbrokes #getaprice for Sheffield United to play in Europe next season

— george buchan (@buckie82) March 2, 2020
Wolves Leicester Sheffield United all in europe next season could you imagine it

— Benjemin (@BenjeminC19) March 1, 2020
@UEFA coming from a Man City fan, if you ban them at least give Sheffield United a chance they have something to prove in the Champions League and to face the top clubs from all around the Europe.

— Joshua Cruz (@JCruzito707) March 1, 2020
Took Sheffield United 6 season in League one but then they got double promotions and now could even qualify for Europe, it's tough atm but I firmly believe these years will make future good ones feel better.

— Gareth Beeney (@GazzaBeen16) March 1, 2020
You av my backing even if we don't make Europe I love u blades

— Steve Jones (@SteveJo71063793) March 1, 2020
Blades fans, are you starting to believe? Comment below.