Sheffield United: Fans praise Billy Sharp as he marks four years with the Blades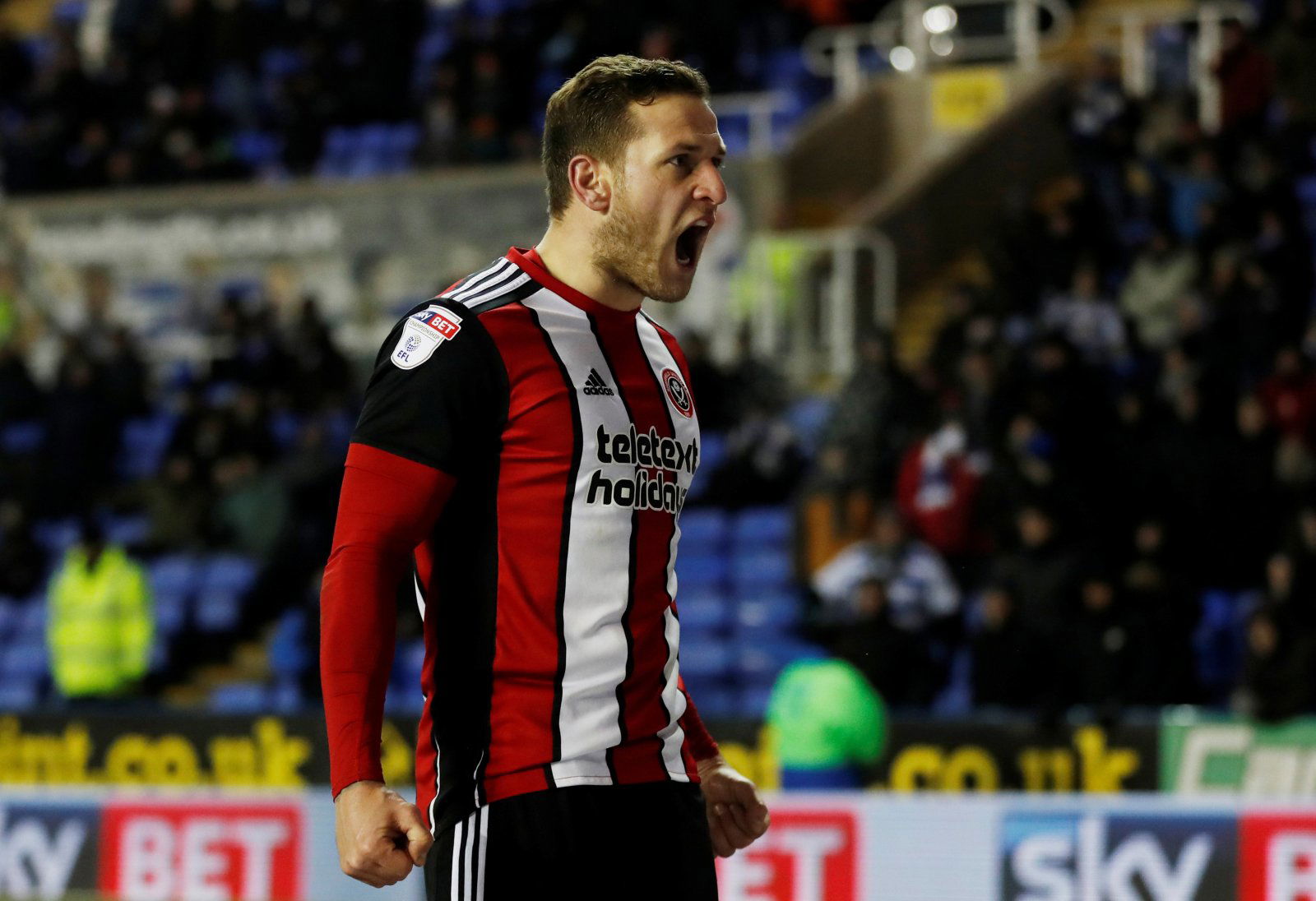 Lots of Sheffield United fans have taken to Twitter to pay tribute to Billy Sharp as he celebrates four years at Bramall Lane (Billy Sharp).
The 33-year-old is currently in his third stint with the Blades having previously left back in 2005 and then again in 2010.
Since his return in 2015, he has bagged 87 league goals for the Yorkshire club in 174 appearances.
When Chris Wilder joined in 2016 at the start of Sharp's second return season, the club were in League One having finished 11th the previous season.
But it took just three seasons from then for the club to return to the Premier League, led by the former Doncaster man who netted 23 times on their way to automatic promotion.
And now plenty of Blades supporters are excited to see what the Sheffield-born centre-forward can do in England's top flight – a division that he has just two appearances in which came while he was at Southampton.
It is clear Blades fans love him and were straight on social media to show that.
Here is just some of the reaction:
The best and most enjoyable 4 years of my career,well apart from the 1st year back https://t.co/bsxVHIeQTQ

— billy sharp (@billysharp10) July 25, 2019
U have gave back every single blade their club back. Thank u

— Firthy (@chris6hughes) July 25, 2019
— annies_song_ (@Annies_song_) July 25, 2019
Bring out the statue!

— Ryan Hobson (@ryanhobson7) July 25, 2019
What I love is so many have said over the years, not good enough, getting to old now, used to be quick but lost his pace bla bla bla. The kids see it, the fans see it, what a pro. Let's have the best one yet Bill. UTB and good look

— Mark Evison (@markevisonbtin1) July 25, 2019
I remember that "lap of dishonour" particularly well Billy after year 1, however years 2,3, & 4 of your career highlights will live a lot longer and who knows, Year 5 might just be better still. UTB skipper, thanks for the memories so far.

— Christopher Ward (@wardychris1972) July 25, 2019
Your a legend son

— B Hudson (@BranBlades) July 25, 2019
Captain fantastic you are a Legend Billy. They should rename the kop after you pal pic.twitter.com/wviz2uGxRP

— Richard Wilson (@wilson1889) July 25, 2019
Its been amazing, I can't wait to see you bang some in next season

— Karen (@KW04) July 25, 2019
The best. Deserves every bit of praise and credit he gets. Billy along with others gave me and the rest of us our United back. Made us proud again.

— Peter Oleary (@petetoleary) July 25, 2019
Here's to the next 4 years Bill and one day you'll be managing us UTB

— Stu Blade Picko (@BladeStu) July 25, 2019