Sheffield United: Fans slate Michael Owen after he defends VAR decision
Sheffield United fans have slammed Michael Owen after he defended the VAR decision which ruled out David McGoldrick's goal against Tottenham Hotspur on Saturday. 
Is VAR ruining football?
Yes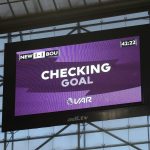 No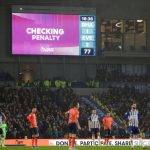 The goal was chalked off after the technology ruled that John Lundstram's toe was marginally offside in the build-up, although it took three minutes and 47 seconds to make the decision.
Plenty of high profile pundits were up in arms about the call to disallow the goal, including Andy Gray who said that VAR was not "fit for purpose" (via @beINSPORTS_en).
But former England international Owen has been one of few to defend the decision and took to Twitter to question why so many people were unhappy about it.
On his official Twitter page, Owen said: " I can't believe the backlash VAR is getting from yesterday. I'm struggling to see what it got wrong. Previous weeks yes, but yesterday? The S.Utd offside was close but if a ball is 1 inch over the line we praise the technology. When it's offside by 1 inch people go nuts. Why?"
Plenty of Sheffield United supporters have responded to the comments made by the ex-Liverpool striker, with most disagreeing with him and picking faults with what he said.
Here is what some have had to say…
Surprise surprise. A guy with about as much passion and personality as a wheelie-bin doesn't understand the problems that VAR is causing in the game.

— Kuda Sea (@Duke_Asa) November 12, 2019
What is Michael Owen seeing…
I nearly get the toe nail offside decision, but tha game carried on involving a clearance from a Spurs player… How far do we drag the game back 20 passes, 2 minutes or nearly 4 minutes while the decision is made?

— Tony Lycett (@Tony_Lycett) November 12, 2019
Errr because his real foot wasn't over where the line should have been – shall we draw it for you Michael?

— Jeremy Brooke (@jezbrooke) November 12, 2019
Michael Owen would have hated VAR, playing on the shoulder it might have ruled a decent % of his goals out

— Phil Jackson (@goodolblade) November 12, 2019
What about salads goal then if that was disallowed would be different then wouldn't it

— Tracey Mcaleer (@TraceyMcaleer) November 12, 2019
Wow, where'd they dig him up from? Is he even relevant anymore?

— East Clintwood (@I_am_Zeus_EC) November 13, 2019
Sheffield United fans, do you think the goal against Tottenham Hotspur should have stood? Let us know your thoughts in the comments below…