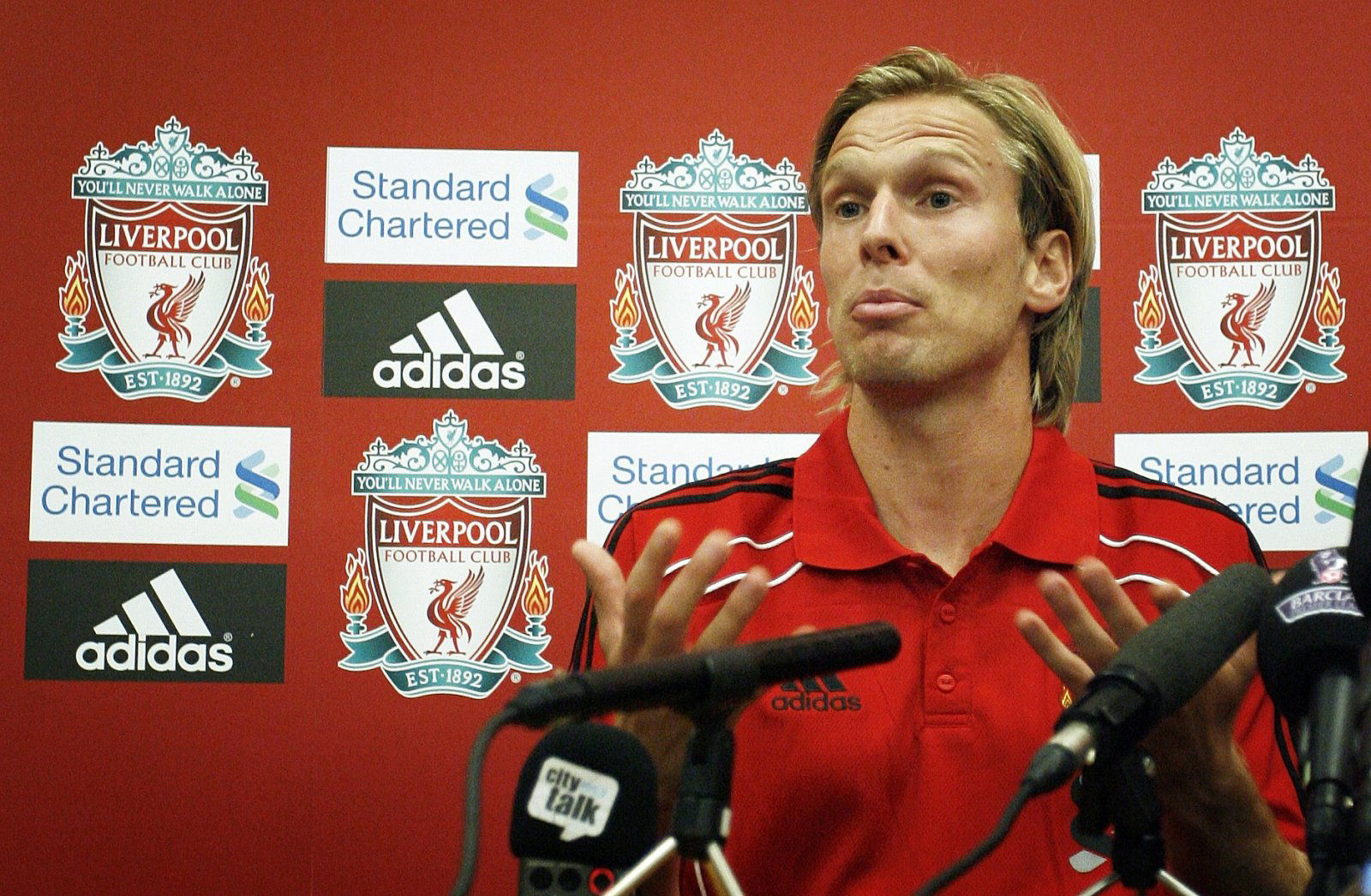 Roy Hodgson's Liverpool signing Christian Poulsen in 2010 for £4.3 million really was like burning money.
Had you not seen the state of the Danish lump ambling his way around the Anfield pitch with the same level of conviction and manoeuvrability as a canal barge on concrete then you would more than likely come across the numerous articles online titled, for example, 'Poulsen insists there is better to come' or 'Christian Poulsen will prove his Liverpool worth'. Either/or: regardless of the means from which you made your conclusion, every football fan vested with some form of knowledge and appreciation for the beautiful game – or any sport for that matter – will have come to the same damning conclusion about Poulsen: he was terrible.
Signing under notorious saggy faced flop manager Roy Hodgson was never going to be an easy gig, especially considering the entirety of the Liverpool fan base already had absolutely zero faith in his ability and judgement as their manager. And for good reason, really, this was the fool who later introduced Paul Konchesky to the squad, alongside our man in question.
So how did Christian Poulsen rank against our dearest Paul? Well, if Konchesky was the equivalent of losing two legs and two arms in a freak accident, Poulsen was like losing two legs and one arm. You get the idea.
Over the period of a season, Christian Poulsen laboured his way through 21 appearances (per Transfermarkt) in all competitions, which is genuinely shocking when we think about it. Yes, Liverpool were going through a slightly rough patch, but to allow that lummox that much time in the famous red jersey is sacrilege.
Genuinely, what more is there to say about the man? He loved the odd foul, which is something we suppose – if he could actually keep up with play, that is.
Indeed, like the light from faraway stars finally hitting our eyes following thousands of lightyears, some say Christian Poulsen's movement happened at least five days prior to match day to ensure they happened within the 90 minute time frame.
And that's that. One of Liverpool's worst players introduced by one of their worst ever managers. A match made in hell.
Liverpool fans, do you agree with our summary? Just how bad was Poulsen? Let us know in the comments below…