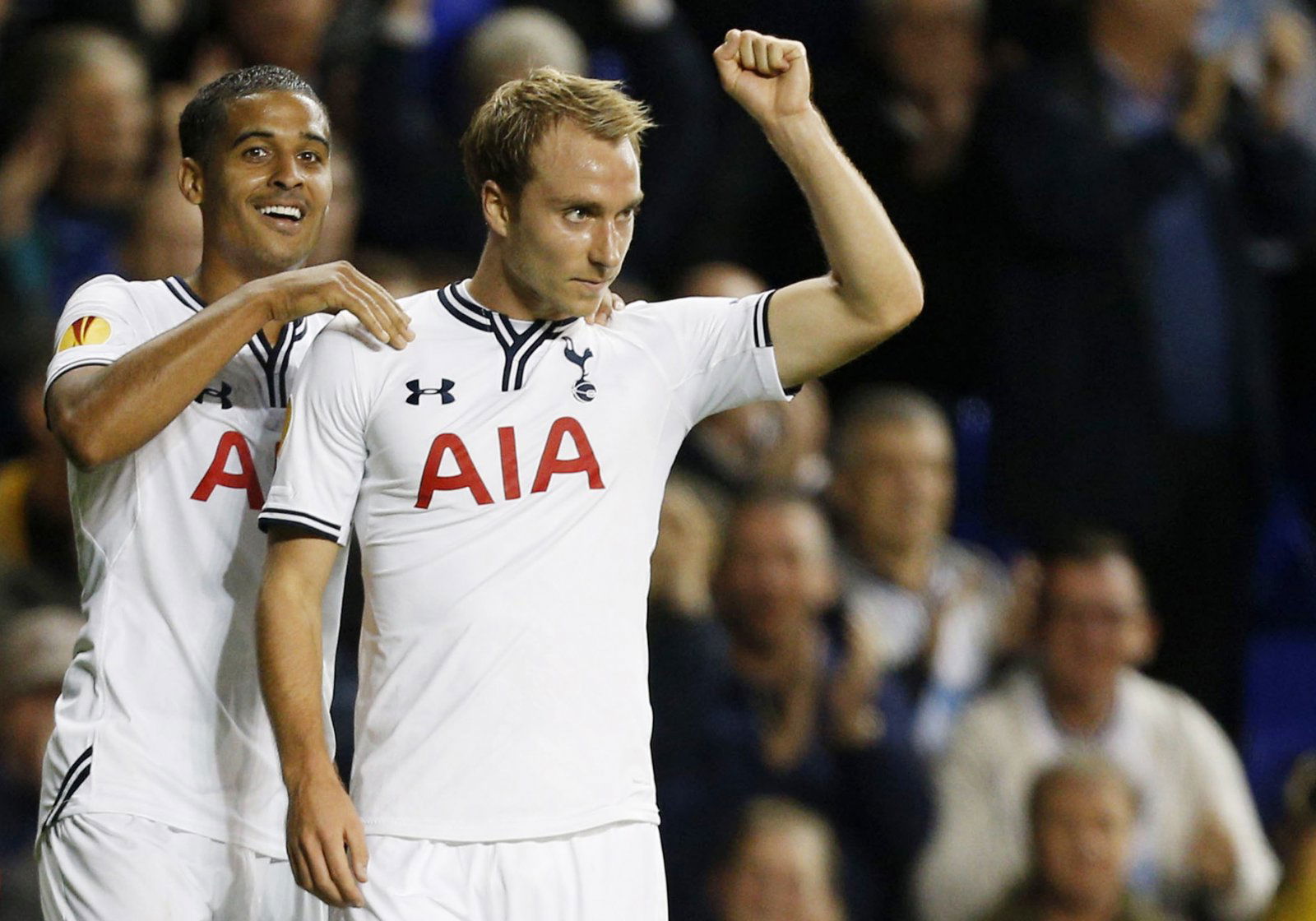 There are good bits of business and then there is Tottenham Hotspur signing Christian Eriksen from Ajax for £11.5million.
Clubs are pretty much-guaranteed quality when they dip into the illustrious talent pool of Ajax Amsterdam, a system that has seen the likes of Johan Cruyff, Frank Rijkaard, Dennis Bergkamp, Jan Vertonghen, Edgar Davids, Toby Alderweireld, Wesley Sneijder and many, many more pass through its doors. So when Christian Eriksen was signed by Spurs for a nominal £11.5million in 2013 (as per BBC Sport), we all knew they were onto something big.
Indeed, despite only being 21-years-old at the time of signing, there was pretty comprehensive evidence available to suggest that Eriksen was going to be a supremely talents player. Of course, being an Ajax graduate helped boost his profile somewhat, but so did the sensational 32 goals and 65 assists he accumulated in 163 appearances for his former club.
Spurs were apparently "delighted" with the transfer at the time (as per BBC Sport), but we dare say their mood has turned to pure elation given just how well his has taken to the Premier League since. The Dane is an artist in every sense of the word, Eriksen manoeuvres his brush around the green canvas we call a football pitch creating magical moments one stroke, free-kick, goal, assist and pass at a time.
To truly understand why Eriksen was such a significant addition, we must also consider the context in which his transfer happened. Wales star Gareth Bale, who had been Tottenham's main man for years, had departed these shores to join up with Ronaldo and his Galactico cronies, leaving behind a very, very large void. Eriksen was the man to fill that hole. A desperate but calculated decision that would ultimately come up trumps for the club.
As it stands, he has contributed a total of 47 goals and 64 assists in 201 Premier League games.