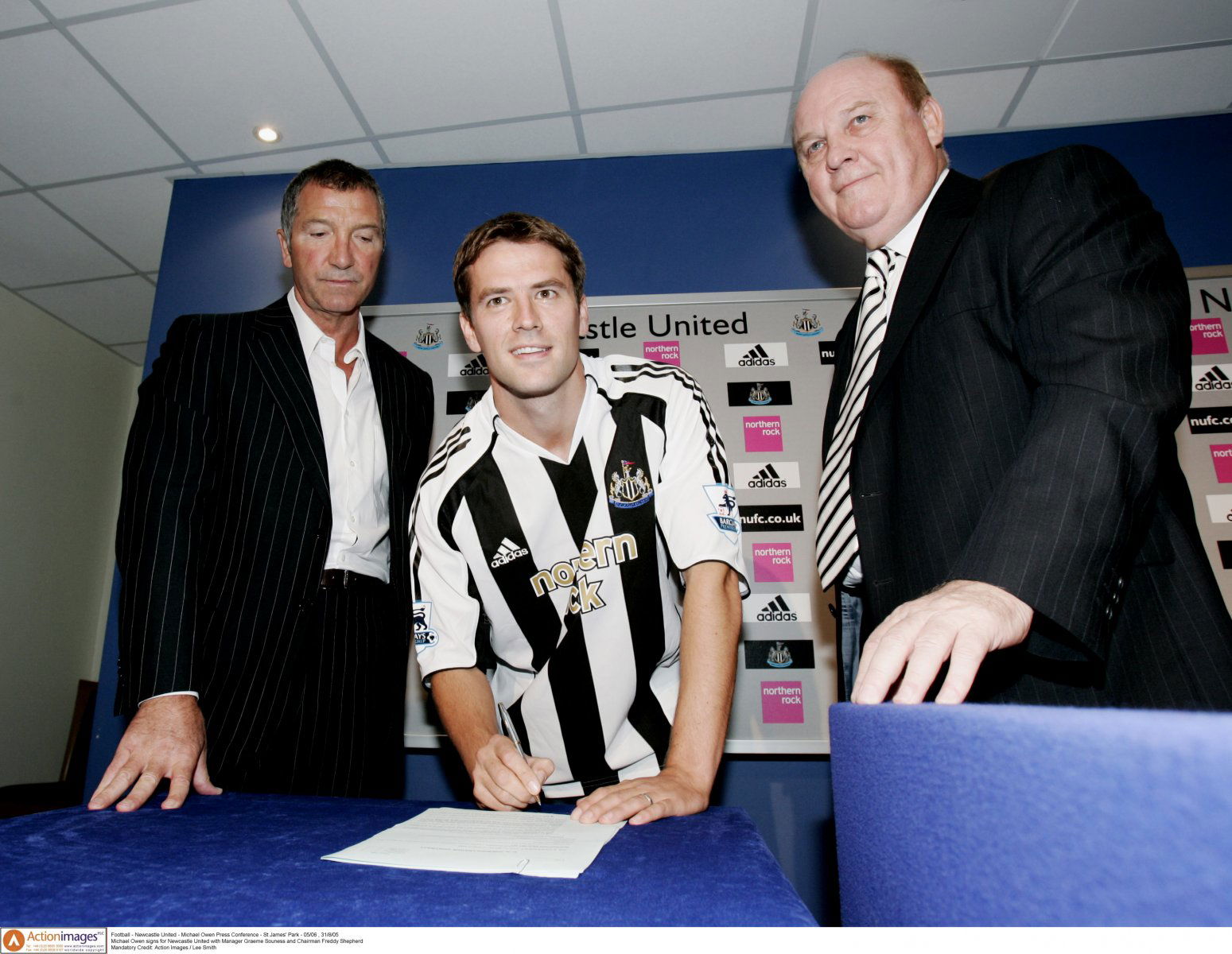 It was quite the event when Newcastle United smashed their transfer record to bring in Ballon d'Or winner Michael Owen.
It feels like a very, very, very long time ago that we were watching the comparably exciting Michael Owen play football rather than talk about it. Largely because of time, but also because every word he utters slowly but surely drifts us into a state of hibernation.
The year was 2005 when Chester-born Michael Owen was regurgitated from the belly of the Santiago Bernabeu back to where he belonged, the English Premier League. And Newcastle United, understandably, were ready and waiting, mouth ajar like a chick waiting to be fed.
It costs the Magpies a mammoth £16million to snatch the England star away from the hands of Liverpool – double what former side Liverpool were willing to pay – just a meagre £8million (as per Chronicle Live). A record transfer fee they have only just broken 14 years on signing Miguel Almiron from Atlanta (The Guardian).
Damn you, Mike Ashley, damn you.
Thanks to his awful attempts at punditry, people do tend to forget just how good Michael Owen was back in the day. Fast, agile and clinical – he was about as close to the real deal as you were going to get when it came to world-class forwards. Not to mention the countless memories he created for England fans – including "that" goal against Argentina in 1998 and his truly sensational hat-trick against Germany in 2001.
And how could we forget that little thing called the Ballon d'Or? After all not many Englishman take home the ultimate personal accolade – with Sir Stanley Matthews (1956), Sir Bobby Charlton (1966) and Kevin Keegan (1978; 1979) the only ones to do it before him.
On paper, then, Newcastle United had Michael Owen and Alan Shearer heading their line. Take that in for a moment. A Ballon d'Or winner and the greatest goal scorer in Premier League history donning the black and white of Newcastle at the same time. Ah, what a glorious time that was. Obviously, things turned a little sour afterwards, but that is besides the point.
Probably worth forgetting about the countless injuries he suffered while you are at it. Do not want the 477 days he spent on the sideline spoiling the nostalgia trip, do we?
Owen claimed 26 goals in 71 games at St James' Park before departing when the Magpies were dropped from the Premier League in 2009 and, while he's fairly unpopular with the fans base these days, that's a fairly respectable record.