Few teams in the summer improved their team more Liverpool. Some sides brought in more players, and some may have spent as much or perhaps even more, but the changes that Jurgen Klopp made over the summer have completely revolutionised the way that the Reds play.
With Alisson in between the sticks, the Liverpool defence is far more measured and composed, whilst the midfield has been transformed by the arrival of Naby Keita. In time, both Xherdan Shaqiri and Fabinho will have an equally sizeable impact, too.
However, despite the summer investment, that doesn't mean that Liverpool should be finished. Jurgen Klopp has changed his transfer strategy from a scatter-gun approach to more of a measured and planned out idea – with only the best players brought in. With that, though, you must be adaptable, and if a player becomes available, that opportunity must be taken.
Given reports that Aaron Ramsey could be sold by Arsenal, then, it's a move that Jurgen Klopp must attempt.
Now, granted, the Liverpool midfield isn't in desperate need of more players. They brought in two over the summer, and with James Milner excelling, there isn't a desperate need for more signings. However, that quickly becomes irrelevant when we're talking about a direct upgrade, and Ramsey certainly would be on players like Jordan Henderson and, let's face it, Milner too – despite his recent fine form.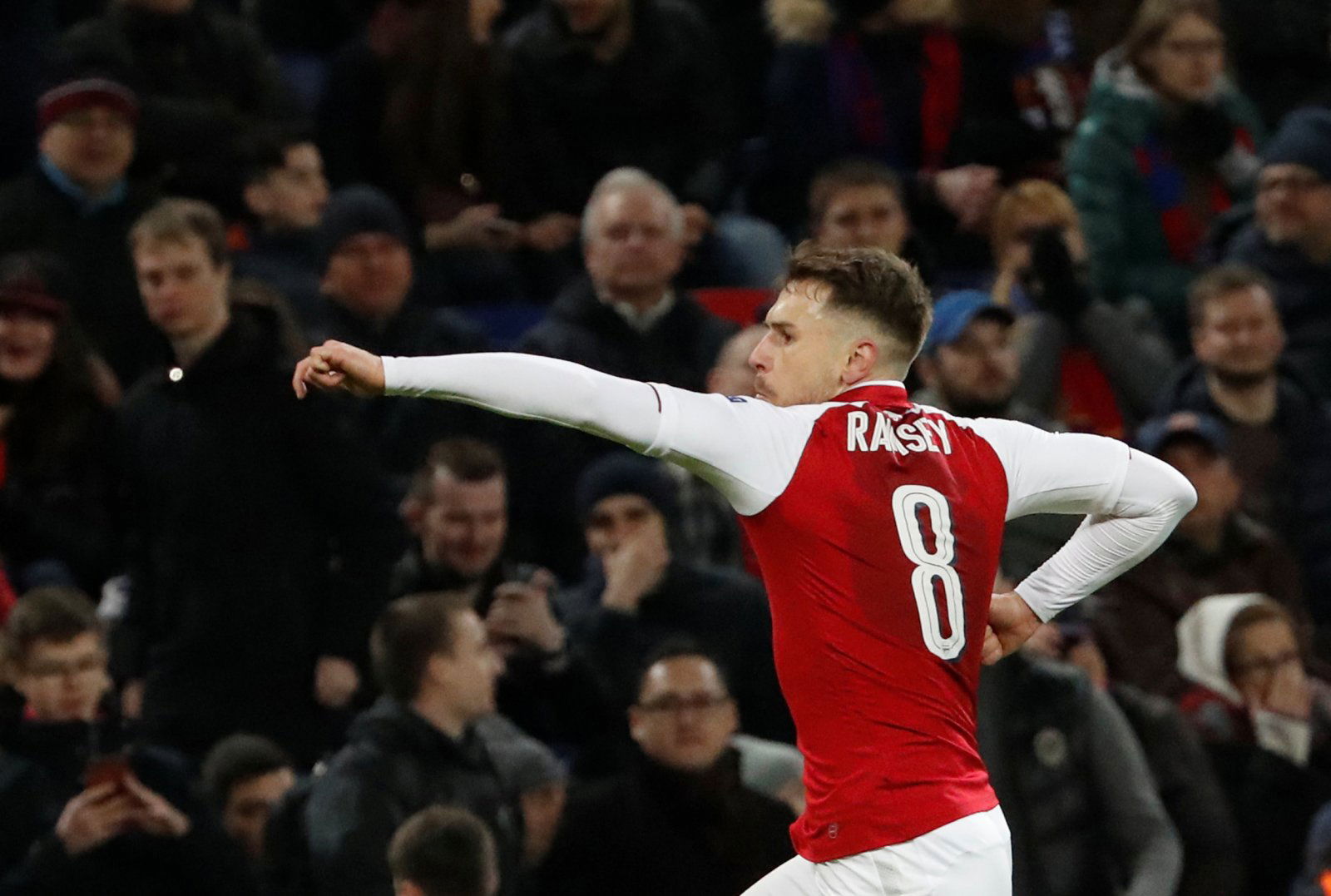 Ramsey – who is rated at £40.5 million by Transfer Markt – has been one of Arsenal's best players over the last few years, and he has chipped in at both ends of the pitch with brilliant work. Defensively, he's got a fantastic work rate and an enthusiasm to get involved, and that makes him the ideal partner for a more defensively minded player, like Fabinho, for example. He excels offensively, though. With a brilliant engine, he's able to get up and down the pitch with ease, and that makes him a useful option when looking to play the counter-counter-attack game. He's not one dimensional, though, with his brilliant technique and passing making him a real force moving forward more generally. He's also got a real eye for a goal, and has scored as many as 10 league goals in 1 season over the last few years.
Able to play as a number 8 or a number 10, his versatility makes him a fantastic asset, and the fact that he may be available on a free next summer makes a move for the Welshman a no-brainer. He may have played for rivals Arsenal, but the Anfield faithful cannot deny the sheer talent that Ramsey possesses.
Arsenal would be hesitant to let him leave to a rival, but given the breakdown in negotiations, they would be powerless if Liverpool were able to offer him his desired salary. A move in January is possible, if Liverpool were to stump up a bit of cash, and if that were to occur, Liverpool's title credentials could not be doubted.
Liverpool fans – thoughts?

Let us know below!