Arsenal will be hoping that their team bounces from their second defeat of the season this weekend, with Unai Emery still yet to bag a win in the Premier League. It's certainly no time to panic, that much is clear, but it's also evident that the Spaniard has a big job on his hands.
He's got a lot of work to do both on and off the field, and though he's done a great job bringing in lots of fresh talent over the course of the last few months, he's spent decidedly less time working on departures. Indeed, there are a few players within the Arsenal squad that, simply put, aren't good enough to be there, and so perhaps a departure should be on the cards.
Fortunately for the Gunners, they've still got a little under a week until the transfer window closes across Europe, and so there is enough time for a major exit or 2 to be completed.
In terms of potential candidates for the exit door, there are several low-profile players that could be in with a shout, but one bigger name that should be considered is Granit Xhaka.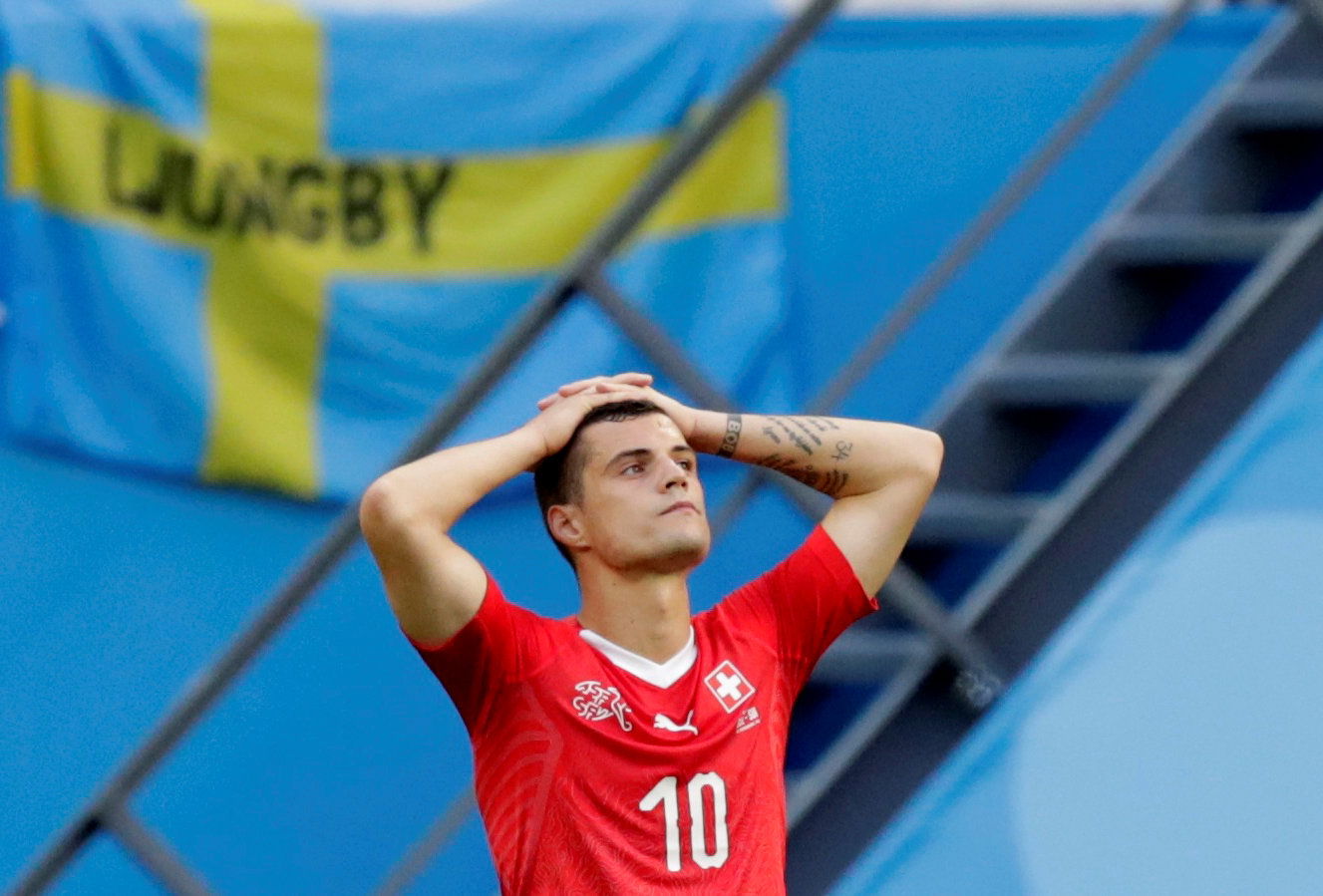 Arsenal fans have been able to witness some tremendous midfielders don the famous red shirt over the years, but the one that sticks in the minds of most fans will be Patrick Viera. The Frenchman controlled the midfield with power, quality and energy, and he earned legendary status as a result.
Granit Xhaka was expected to offer very much the same for the Gunners, albeit with a touch more technical ability. However, in reality, the pair could not be further apart. For all of the quality that Viera provided, Xhaka has offered relatively little. A lack of consistency, a lack of technical ability and a lack of overall quality has seen him go from an expected starter to a player that holds far less significance within his squad.
Against Chelsea last weekend was a good example. The Swiss midfielder was pulled off at half-time, owing to a lack of midfield control, and it's no surprise that the Gunners improved throughout the second half, despite not going on to win the game.
He's certainly not turned into the player that Arsenal fans likely thought he would be, and after over two years in London, perhaps it's time for the Gunners to arrange a sale.
Arsenal fans – thoughts?
Let us know below!