For the most part, Liverpool have done well over the course of the lasts few months, at least on the transfer front. They've brought in some big names, and as Jurgen Klopp goes chasing the Premier League title, that's all that he can ask for.
However, there is one area in which the Reds have struggled, and that's with regards to outgoing players.
Whilst big names like Alisson, Naby Keita and Firmino have all moved to Anfield, plenty of players that aren't likely to get a chance over the course of the season still remain.
With much of Europe still able to buy and sell until the end of the month, then, perhaps it's time for the Reds to make a few major sales. Not only would that trim down the size of the squad, but it could also give the club some much-needed funds as they look towards the January transfer window.
One example of a player that, truthfully, the Reds must sell before the month comes to an end is Lazar Markovic.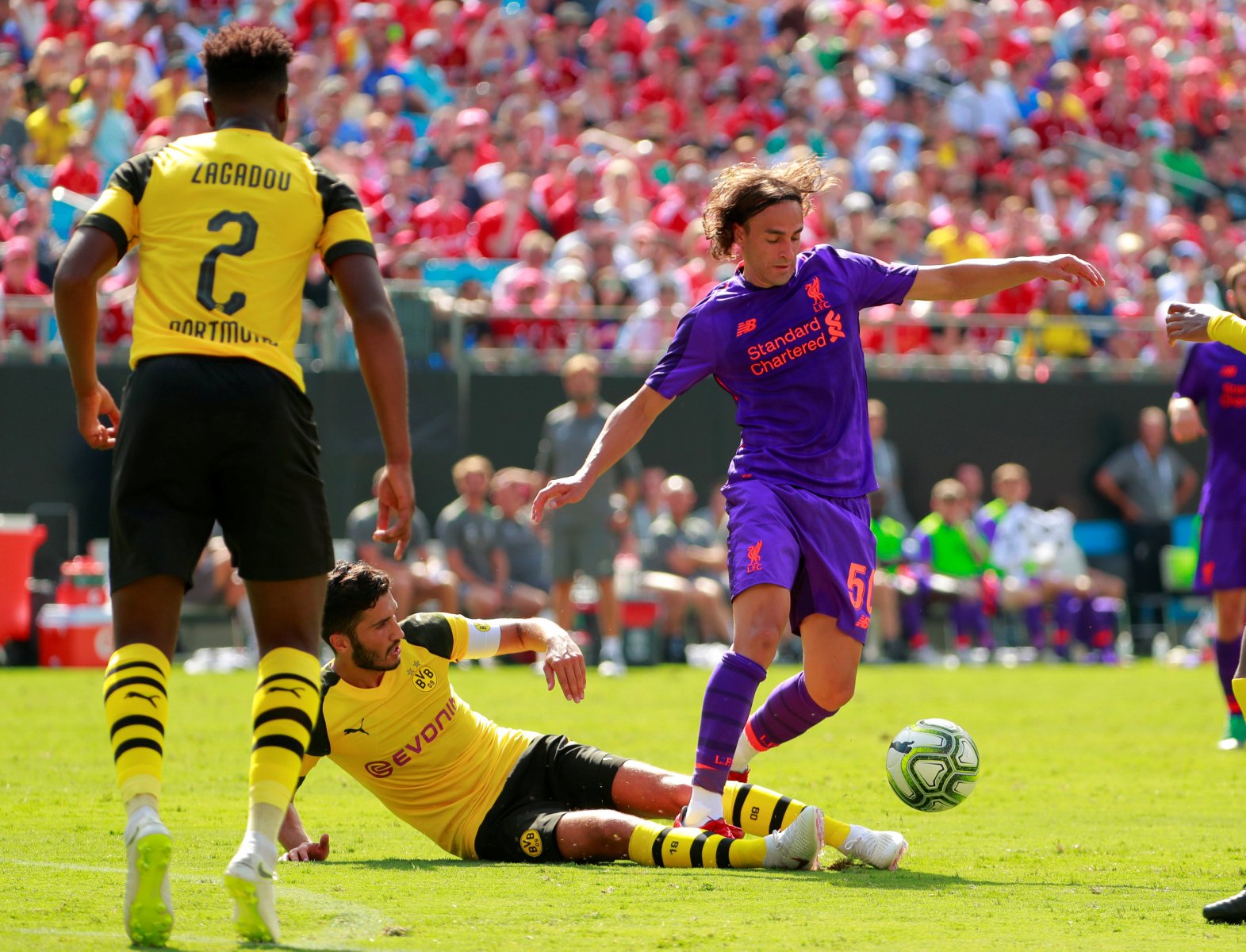 Markovic came to Liverpool with a lot of expectation on his shoulders, but it's fair to say that he failed to deliver.
His performances following his move in 2014 were inconsistent, lacking quality, and, simply put, not good enough. Within a year he was shipped out on loan, and he's spent time at Fenerbahce, Sporting, Hull City and Anderlecht over the following years. He's generally failed to make much of a name for himself over the years, too, leaving Liverpool with little incentive to bring him back into the fold.
His main problem now is that there is simply so much quality at the club. The likes of Sadio Mane, Mohamed Salah and new signing Xherdan Shaqiri have improved the squad dramatically, and it's very different place to that which it was when Markovic signed. Indeed, the squad has outgrown the Serbian, at this point, and there's no real way back for him.
For Liverpool, then, it's time to chalk this one up as a failed move – and it's time to move on.
Liverpool fans – thoughts?
Let us know below!