Opinion
Snapping up Brereton in January must be top of Tottenham's list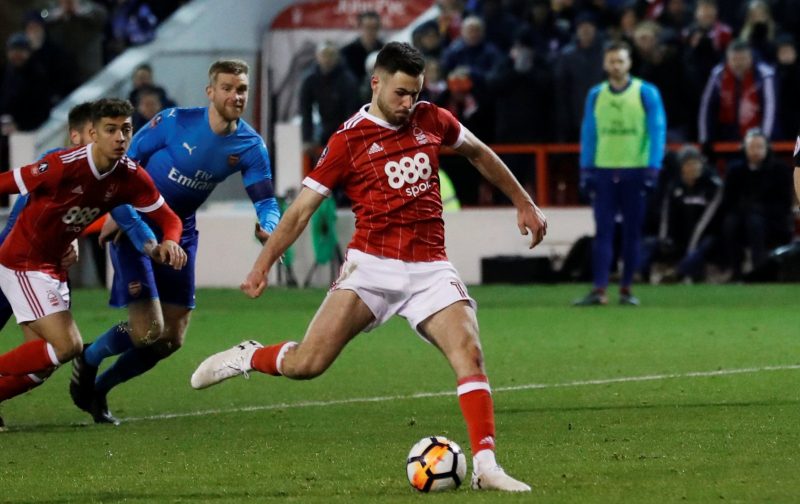 There has been a lot of speculation surrounding Nottingham Forest's young striker Ben Brereton in recent weeks. 
Championship outfit Blackburn Rovers have shown the most interest in the 19-year-old, launching an £8m bid. But it has recently been reported that a Premier League club made a bid for the youngster on deadline day, according to The Nottingham Post, by way of Vital Football.
This would have been a fantastic signing for Tottenham, at the end of a very barren summer for the north London club. According to Goal, The Lilywhites made a £25m deadline day move for Chelsea's Tammy Abraham, which was declined, but shows that Mauricio Pochettino was hellbent on recruiting a striker.
This is why Brereton would have been such a good option for Tottenham, and one they may have missed their opportunity with. Although the former England under-19 player (valued at £4.5m on Transfermarkt.co.uk) has not featured under Aitor Karanka in the Championship yet this season, he has a lot of potential. But Tottenham would have been able to buy him for a relatively cheap price, certainly less than what they would have expected to pay for Abraham.
But Brereton's price will continue to increase, particularly if he gets game time at Nottingham Forest or if he is loaned to another club. This is why The Reds would have been reluctant to sell him without witnessing his full potential, and therefore getting the best price for him.
Tottenham's struggles in backing up Harry Kane have been well documented over the past few seasons, with Vincent Janssen and Fernando Llorente failing to make an impression. As these players are made in a similar mould to Kane, they've failed to live up to the standard the England captain has set and therefore get criticised.
The benefit of buying Brereton is that he would be a completely different player to Kane, bringing something new to the table. He is an energetic dribbler that wants go get behind defenders, playing off their shoulders, with a natural eye for a goal. That is perhaps the only way Tottenham can find an able deputy to Kane; someone that is not trying to play like him.
Being so young, he would not expect a huge amount of game time, and would be comfortable getting odd appearances here and there. A January transfer would offer the chance for a few FA Cup appearances, particularly as Tottenham will want to rest players if they are competing on all fronts. It would be a perfect match.
Unfortunately for fans in north London is that they may have missed their chance to buy Brereton cheaply this summer. But the January transfer window may still be a glimmer of hope to still buy a player that could grow into a great at White Hart Lane.