Southampton fans on Twitter all wanted to see Hughes sacked at half-time yesterday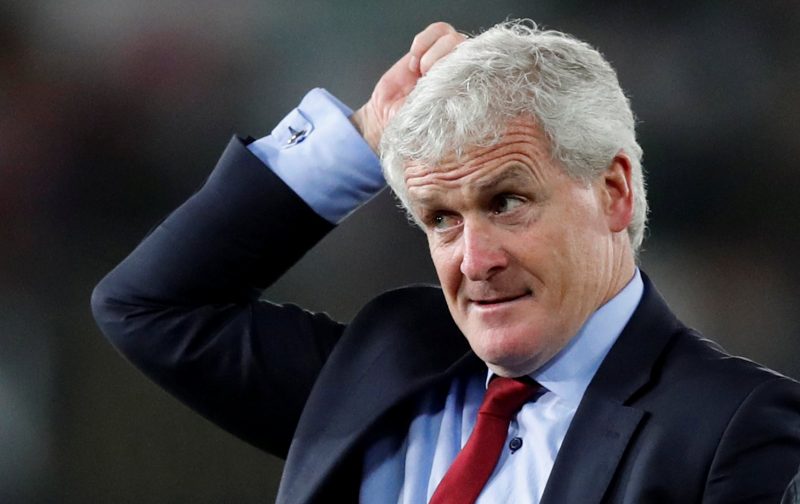 Southampton fans are at that stage of Mark Hughes' time at the club where even if they were 5-0 up they'd have absolutely zero faith in sticking out and getting three points. Yesterday wasn't quite that bad, but as they found themselves 2-0 at home to Manchester United after just 20 minutes, they watched on with horror as Jose Mourinho's side came back to make it 2-2 by the 39th minute.
39: Goal for #MUFC…

Ander Herrera levels the scores with a flick at the front post. #saintsfc [2-2]

— Southampton FC (@SouthamptonFC) December 1, 2018
The lack of man management, tactical nouse, in-game management and all-around lack of managerial ability is really starting to show at Hughes' Southampton. The Saints are shocking and currently, it looks absolutely ridiculous that there are supposedly two teams worse than them in the Premier League. However, after failing to win yesterday, the fact that they're 18th won't ring true for long as they look destined to sink to the foot of the table.
If things stay as they are at St Mary's then Southampton will be a Championship side this time next year. Getting rid of Mark Hughes is an absolute necessity if they're to get out of their current run, and given that they have a whopping six games between now and the end of the year, if they don't act fast then Hughes will single-handedly relegate them, much like he did with Stoke City this time last year.
You can read The Saints' verdict on Hughes here:
If we had a 5-0 lead we'd still throw it away

— Richard (@richargr001) December 1, 2018
Disappointed, but not surprised

— Rhys (@RhysTheSaint) 1 December 2018
Hughes masterclass yet again oof

— Jay (@ffsjxy) 1 December 2018
Hughes out

— Dominic M-J (@DominicMorganJ2) December 1, 2018
Mark Hughes must b fired at half time

— EG-shark (@EltonGotosa) December 1, 2018
Sack Hughes at half time

— Harry Stokes (@HarryStokes_93) December 1, 2018
SAW IT COMING FROM A MILE OFF

— Alex Hammond (LeMaitre) (@sainthammond) December 1, 2018
The Mark Hughes effect in full swing.

— Atif (@Latif_Official) December 1, 2018
The Saints are absolutely hating life under Hughes and would have given anything to see him sacked at half-time yesterday.