Southampton fans take to Twitter to demand exodus as deadwood fail crucial test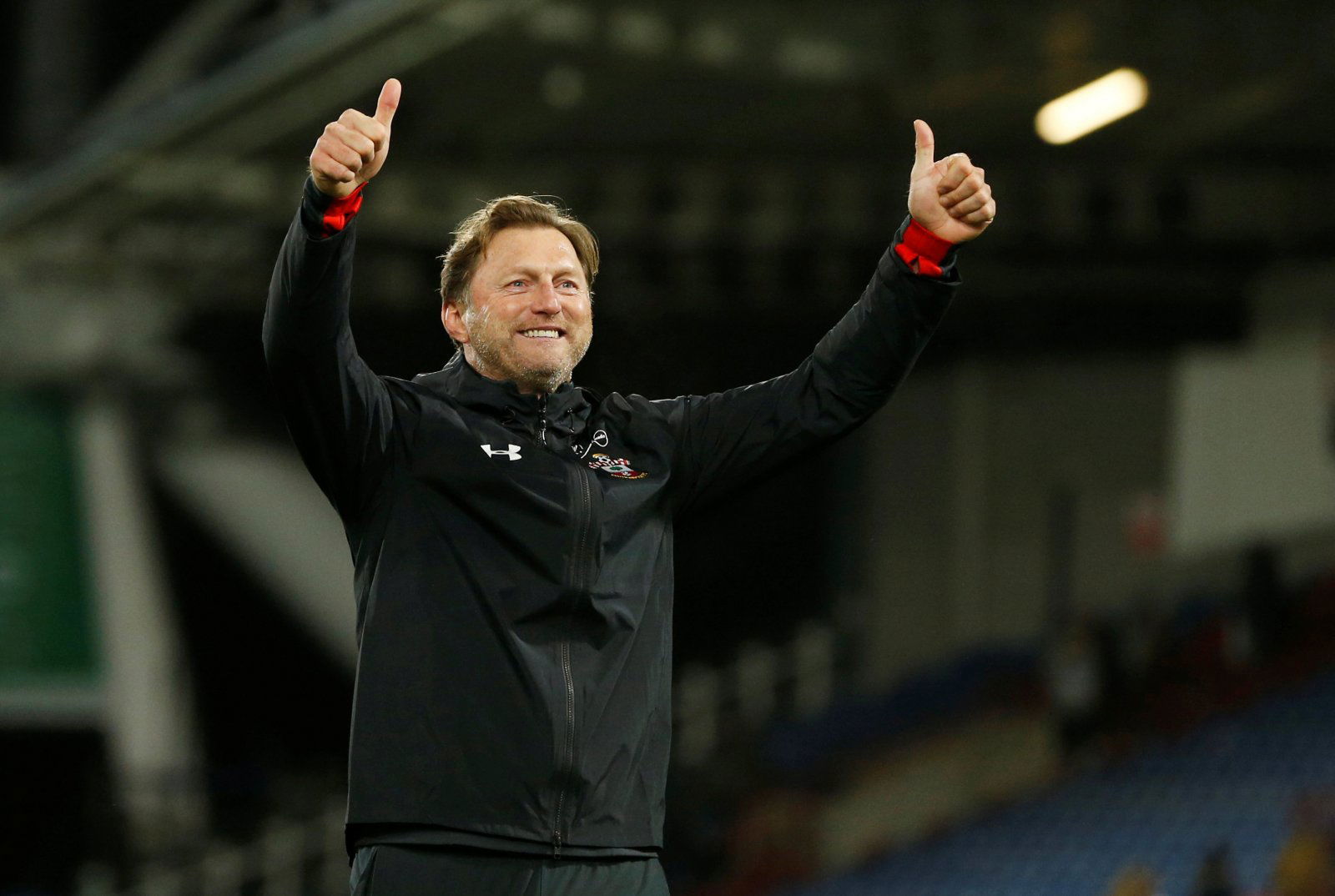 Ralph Hasenhuttl has done a stellar job since he rocked up at St Mary's this season. When he took over from Mark Hughes the Saints were in the drop zone, but he has since pulled them out. However, his job is far from over, as Hasenhuttl faces a tough summer with plenty of outgoings needed as well as incomings.
FULL-TIME: #WHUFC 3-0 #SaintsFC

The hosts take all three #PL points on a disappointing afternoon here at London Stadium : pic.twitter.com/u1FVSl2wqG

— Southampton FC (@SouthamptonFC) May 4, 2019
The Saints travelled to West Ham yesterday and with very little to play for Hasenhuttl obviously fancied it as a chance to give some of his fringe players a go. Sadly, most of them failed the test and it showed as they fell to an abysmal 3-0 defeat at The London Stadium. The likes of Fraser Forster, Jack Stephens and Mohamed Elyounoussi took the most flack, but they're not the only ones who flopped.
When the summer window officially opens, St Mary's will be a busy place. Hasenhuttl is going to need cash to work with, but if he can't get much of a war chest out of the Saints' board then player sales will be where his money will come from, and judging on the performances from plenty of his players yesterday there will already be a picture forming in the Austrian's head of who is expendable and who needs to be kept on board at the club.
You can read the Saints' verdict on their West Ham performance and their deadwood here:
If that's what it takes to get rid of some dead wood, so be it.

— Chief Keef (@tomfossum4291) May 4, 2019
#StephensOut #ForsterOut #ElyounoussiOut #saintsfc

— Alastair Pearce (@03alpe01) May 4, 2019
Hopefully this highlights the obvious weaknesses moving forward

— Adam (@LonerAnthem) 4 May 2019
Lesson learnt! Don't play Forster and Stephens in the same side or ever again in a #SaintsFC shirt!

— Andrew Douglas (@AndyDouglas79) May 4, 2019
We may be safe, but I think that it's safe to say that a massive, MASSIVE summer is ahead of us.

If this is what we have to fall back on in the event of injuries, then we have serious issues. We now haven't won any of our last 4 and have conceded 3 in three of those games.

— JDeleay (@JDeleay) May 4, 2019
Disappointing is being kind. Pathetic would be more appropriate as West Ham didnt need much to beat us. Big clearout in the summer needed. At least 5 players involved in today's squad are not good enough for this club

— Stuart Woods (@StuartWoods1986) May 4, 2019
Ralph is trying to prove a point to the Board here. Point proven.

— Darren Hill (@darrenhill) May 4, 2019
I think it is time we give Stephens and Forster the old yeller treatment

— Sturat (@ffsStuartt) May 4, 2019
Bit trash ennit

— praytoyoshida (@tobymacklin) May 4, 2019
The Saints will be desperate to get their squad sorted, or at least get them on the right tracks to getting there, this summer and they trust in Hasenhuttl to do that.