Look at him now: Dusan Tadic and Southampton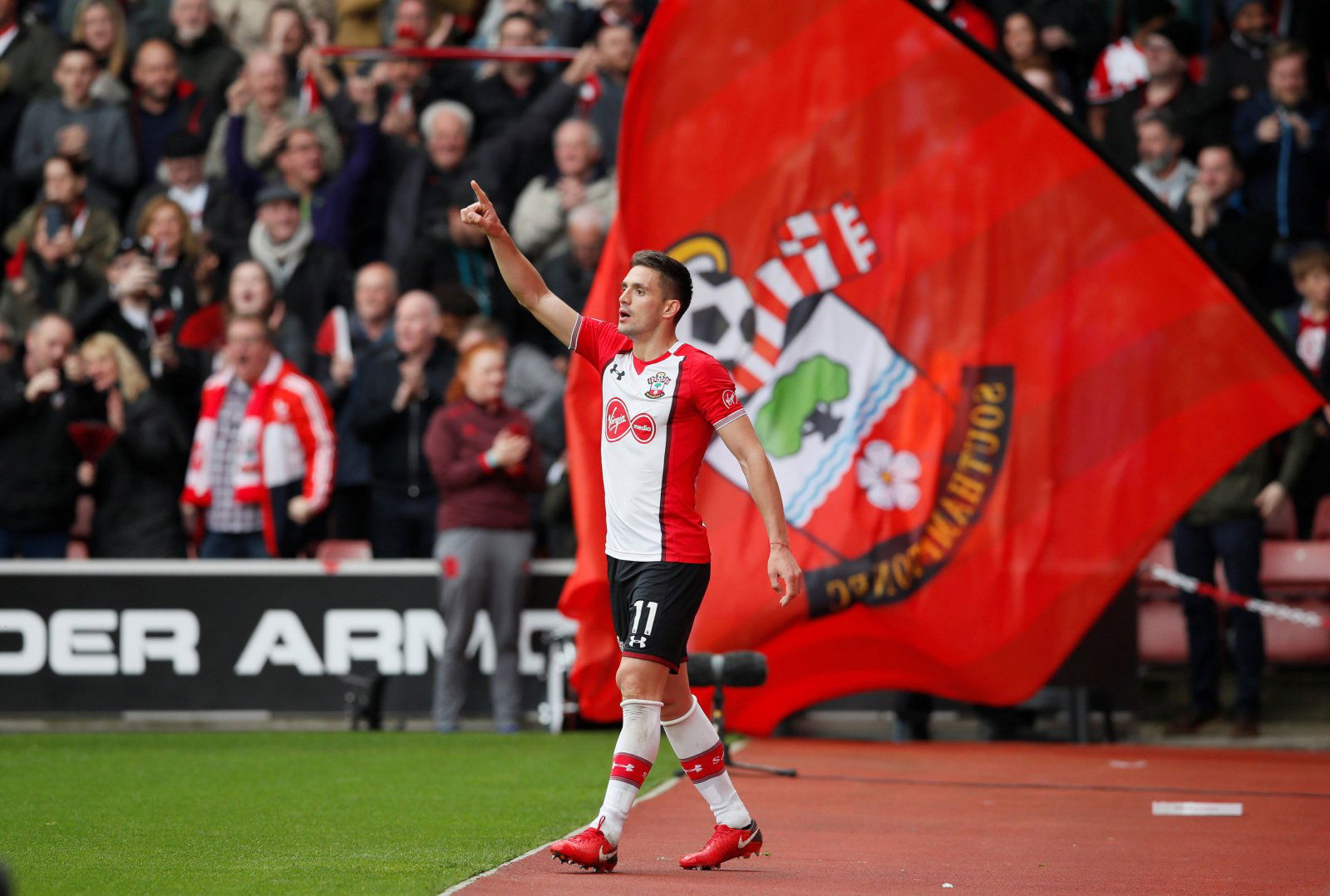 It came as no surprise when the quality of Dusan Tadic shined through in Ajax's electrifying victory over serial winners Real Madrid – we have seen it all before in the Premier League, after all.
The Serbian playmaker was in full force on Tuesday night dominating the Real Madrid defence like they were schoolboys with their laces tied together.
His exceptional performance to hoist Ajax into the next round of the Champions League will not be forgotten anytime soon. The day the sleeping giants awaking to break the trend – a real David and Goliath story.
And if it was not sweet enough, it was made all the better by the fact that universally despised Sergio Ramos, who was alleged to have received an intentional suspension for the game, had to watch from the stands while his team were hopelessly torn apart (Independent).
But how and why was Tadic so good?
Simply: because he is.
Dusan Tadic was easily one of the most gifted players at Southampton when he arrived in 2014. Ronald Koeman, whose two-year tenure ultimately marked the encore of post-Pochettino liquid football, knew exactly how to play him: drifting around the forward line with an element of freedom to work his artistry.
Conversely, when the staggeringly boring Claude Puel, Mauricio Pellegrino and Mark Hughes governed, Tadic was rarely able to recall the form that he made him so great in previous years.
He needed new beginnings and Ajax, the home of total, uncompromising, free-flowing, free-scoring football, was the place.
As it stands, Tadic has netted 26 times and created a further 15 for his teammates in 40 appearances for the club. Remarkable stuff.
And, yes, the Eredivisie is no way near as strong as the Premier League, and frankly the defending is comical at times, but that is exactly why we have seen the best from the Serbian maestro. His can weave in and out of players, he can strut his flicks and tricks, he can make those compilation worthy passes, and most importantly he can dominate.
From the doldrums of Southampton to the sheer joy and jubilation of Ajax Amsterdam, Madrid and beyond – there is one winner here: Dusan Tadic.
Southampton fans, just how bad a decision was it to sell Dusan Tadic over the course of the summer? Join the discussion by commenting below…