Stay: Just 9% of Chelsea fans want the club to sell Eden Hazard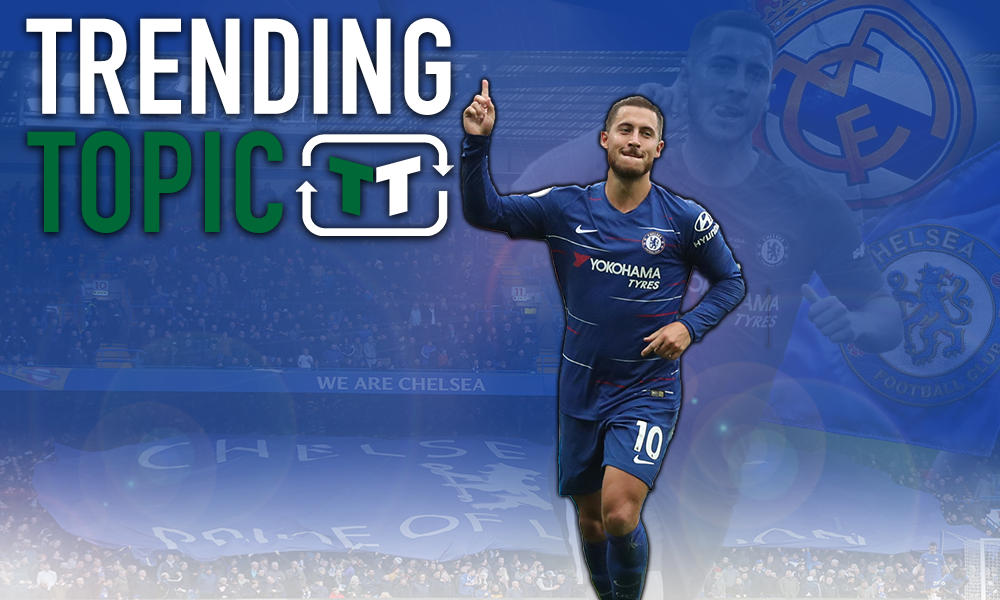 The situation surrounding Eden Hazard is a real worry for the Blues. He recently revealed that he may want to leave for Spain in search of the Balon d'Or, meaning that he could be willing to quit the club sooner, rather than later.
Naturally, then, the topic of his future is understandably a big talking point for fans, but it appears as though many of them fall on the same side of the coin when deciding on where he should play his football going forward.
We recently asked Chelsea fans whether the Blues should sell Hazard, and in response, a whopping 91% of fans have revealed that they don't want their club to do that.
Contrastingly, just 9% of Chelsea fans want to see him sold.
There is reason for the Blues to consider the sell angle, of course. Firstly, his contract expires at the end of next season, and so the Blues would be unwise to let it drag down to within a year of that time, as that poses the risk of losing him cheaply like in the case of Thibaut Courtois. There is also the suggestion that the constant uncertainty regarding his future may cause problems for the club, in that nobody knows if he's going to be there or if he isn't.
However, that doesn't seem to be bothering fans, and that's understandable. In terms of raw quality, Hazard is Chelsea's best and most important player, and uncertainty about his future won't change that. All his talking, then, doesn't seem to be bothering fans at all, surprisingly.
Where do you stand on the topic?