The Tottenham Hotspur fans in the Transfer Tavern are hoping their club can secure a bargain deal for Aston villa's Jack Grealish this summer, but recent reports from Sky Sports suggest they could be made to sweat on a potential deal until deadline day. 
The Breakdown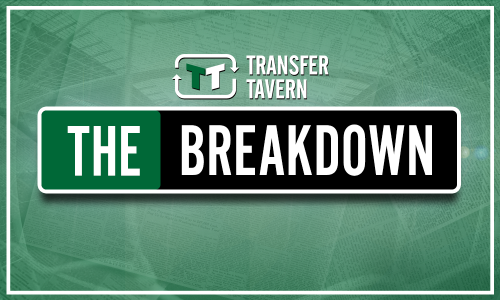 With Aston Villa deep in the midst of a financial crisis which will inevitably force them to offload one of their most exciting and sought-after young talents this summer, Daniel Levy is poised to capitalise in typical fashion.
The player in question is, of course, Jack Grealish – a 22-year-old who has flirted with the prospect of growing into an England international during his career so far but is yet to prove his quality over a lengthy period of time.
Anybody who has seen Grealish in full flow can see he possesses natural technical quality in abundance and the ability to bypass his opposite number with a combination of quick-feet and pace.
It's easy to understand why Tottenham want to sign him this summer and, according to Sky Sports, the coast is clear for the Lilywhites to sign him from cash-strapped Villa.
Steve Bruce has claimed that although he doesn't want to lose a "special talent", selling Grealish represents something of a necessity to ensure they pass Financial Fair Play.
The same report also contains a quote from Bruce in which he admits that clubs could wait until "deadline day" to complete a deal for Grealish as they look to take advantage of Villa's vulnerability.
Daniel Levy's history would suggest he will do whatever it takes to secure the best possible deal for Tottenham, but he would be wise to wrap up a deal sooner rather than later as waiting until deadline day could actually work in Villa's favour.
As the window drags on and clubs see their targets move elsewhere, Grealish could eventually prove to be an attractive proposition for a handful of Premier League sides, including those who have qualified for the Champions League next season.
Basic economic principles of supply and demand naturally work in the footballing markets like any other, so interest in Grealish's signature will put Villa in a position to host a bidding war and receive a generous fee for his services.
With that in mind, Daniel Levy needs to act quickly to conclude a deal with Villa for one of their key targets, otherwise they could be forced to pay over the odds for his signature or, worse still, lose out on signing the talented prospect altogether.
Tottenham fans – thoughts? Let us know below!