Steve Howey made Newcastle fans proud on The Debate last night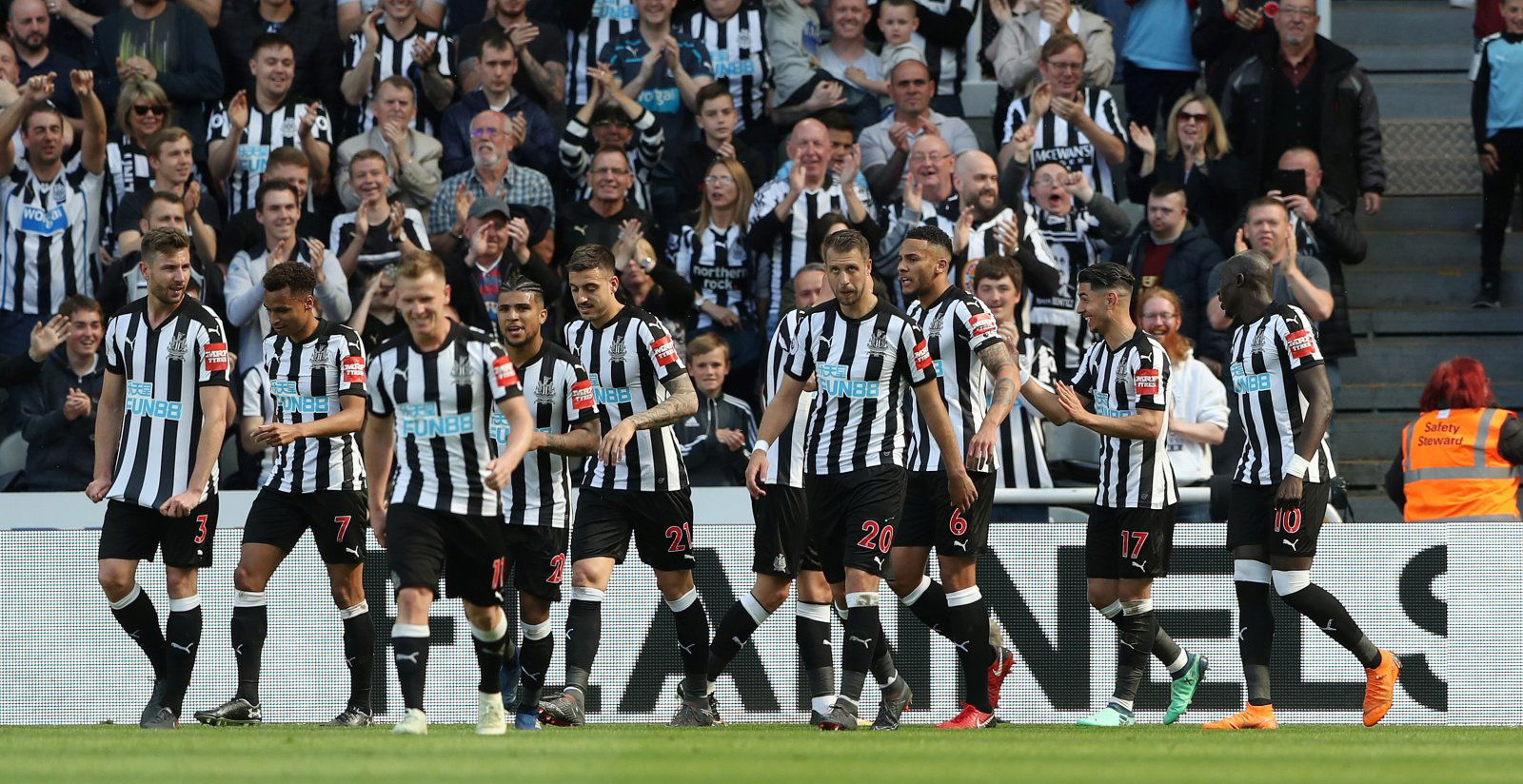 Newcastle United fans had a tough old time last night. After being ripped apart by a classy Nottingham Forest side at the City Ground you'd have thought it would take a lot to turn their mood around. Steve Howey managed that, though, as the ex-Newcastle defender went on Sky Sports' The Debate to call out Mike Ashley.
Steve Howey on Sky: "There are certain people on media outlets speaking about the club and they do not know anything about the club.

"The fans are frustrated because they cannot see the club moving forward. Rafa was promised every penny: that didn't happen."

— NUFC 360 (@NUFC360) 29 August 2018
The 46-year-old former centre-back spent 11 years at the club and was a fan favourite through and through and for the fans, seeing him go on live television and criticise Mike Ashley and his cronies who have been talking about him and the way he runs the club was a breath of fresh air. The supporters have become all too familiar with Dennis Wise and Richard Keys talking about Ashley and to see someone on their side of the argument was refreshing.
Most fans have been anti-Ashley for years now and for their views to have finally been aired through a true club legend like Howey on TV. The fans believe they're close to getting some sort of reaction out of Ashley and if they can get him to the end of his tether where he sells the club then it will be a job well done from the protesting fans who want to see transparency in how the historic football club is being run.
You can read The Magpies' verdict on Howey here:
@KBA__Agency this isn't blowing over – well said Steve #ashleyout

— Tom Jury (@TomJury7) 29 August 2018
About time sky has given a chance to someone from Newcastle to fight the fans corner. All we've heard for the last 3weeks it shit spouted from people associated with Mike Ashley. #nufc #ifrafagoeswego #AshleyOut #ToonArmy

— Richard fleming (@captainreech) August 29, 2018
Literally anyone who knows anything about the club can see it

— Jonny Weetman (@JonnyJMW90) August 29, 2018
He's absolutely right. But it's worse than that. The club haven't moved forward for years. But we're not even stagnating, we're actively moving backwards.

— Jonny Smith (@JonnySmithTV) August 29, 2018
Spot on @stevehowey624

— neilB (@neilTheMagpie) August 30, 2018
The tide seems to be turning. People are starting to turn on Ashley, people who've levelled the blame on the fans previously and it's a sign that the fan protests and efforts are working.

— Daryll Kelly (@DeeKay_290911) August 29, 2018
All the money probably went on H of F deal. Hopefully he'll have to sell the club to finance whatever his plans are for it.

— graham neal (@grahamneal1959) 30 August 2018
Spot on

— Adrian (@Adrian____29) August 29, 2018
The Geordies loved seeing Howey on The Debate and will be keen to see more of the ex-Newcastle man in the future after his comments on Ashley.