Arsenal have been a busy club this summer, and it seems that if they get their way, another major name could be moving to the Emirates before the season comes around. According to the Independent, the Gunners are keen on Portuguese midfielder Andre Gomes.
The Portuguese midfielder has had a tough year or two, but he was one of Portugal's best players during their Euro 2016 run, and his form for Valencia prior to moving to Spain was very solid indeed.
However, unfortunately for Arsenal, money can't be made by magic, and so his arrival is likely to lead to a few departures – if it does happen.
Whether it be through the need to generate funds or, indeed, whether the Portuguese simply takes the spot of a current Arsenal player, it's unlikely that everyone at Arsenal will feel the positive effects of a signing like this.
So, if Arsenal do sign Gomes, surely these 2 players could leave the club…
Mohamed Elneny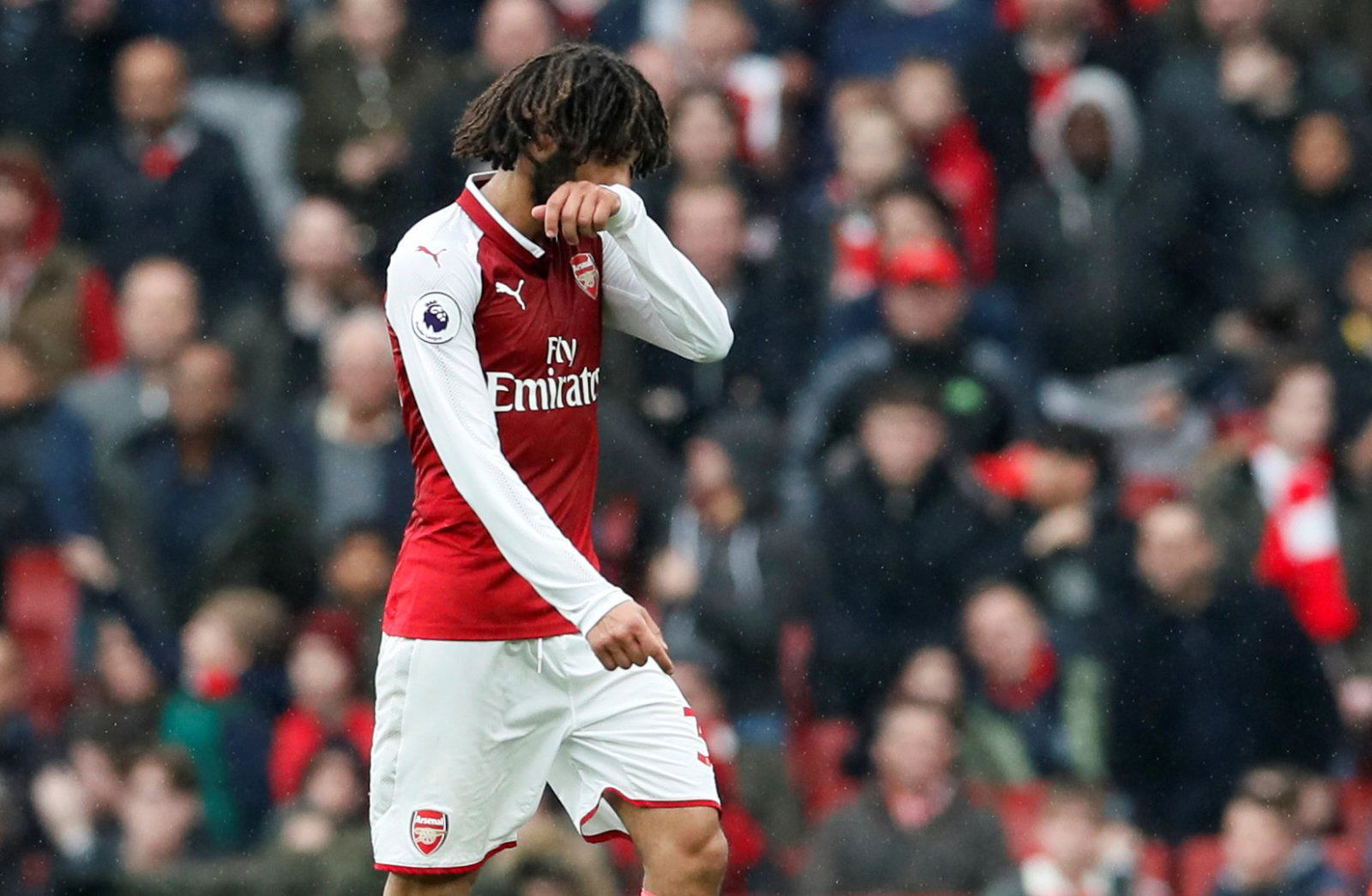 Mohamed Elneny only signed a new Arsenal deal in March of this year, but that was done before Arsene Wenger left the club and Unai Emery came in – and so could the Egyptian be facing an uncertain future?
If the Gunners land both Andre Gomes and Lucas Torreira, as the Independent report could be the case, there may not be enough space for Elneny to be performing on a regular basis.
Over the years, he's more often than not been a bit-part figure at the Emirates, and so you could argue that he's one of the more dispensable members of this squad.
Given that the Independent report that funds could be needed to land Gomes, perhaps he could make way.
David Ospina
David Ospina wouldn't directly be impacted by Gomes' arrival on the pitch, given his position, but his signing may impact him in other ways if Gomes does join.
As noted, the Independent reports that departures could be needed to fund a move for Arsenal to get this deal done, and Ospina is facing an uncertain future.
The capture of Bernd Leno means that it's likely that the Gunners will sell either Petr Cech and David Ospina. On the market, Ospina would likely receive a larger fee, owing to his age and the decent World Cup showing he had, and so the Gunners may prefer to sell him.
At least, it makes sense for Arsenal to cash-in, given the circumstances.