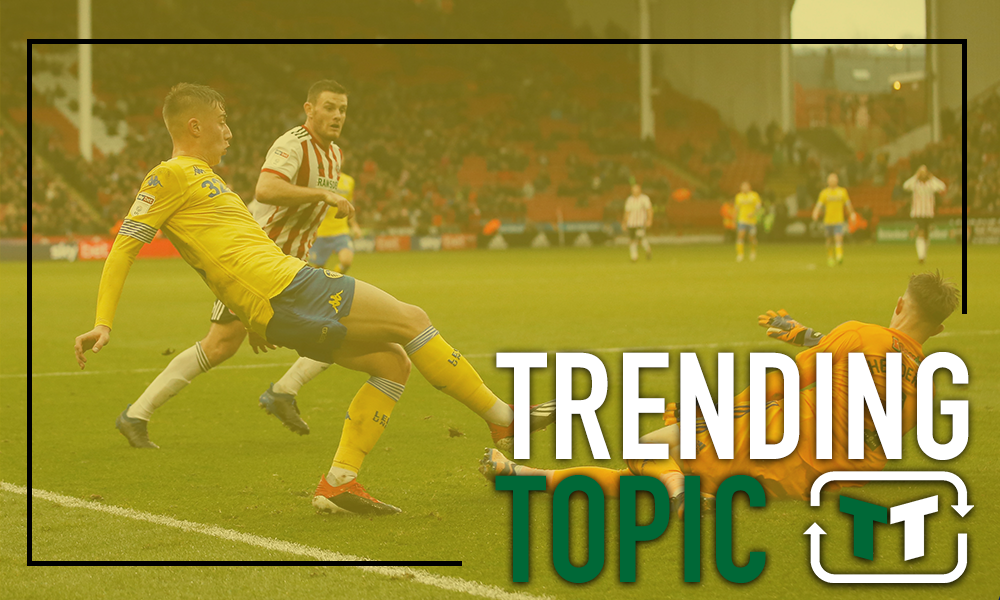 Everton have come on leaps and bounds over the last few months, and Marco Silva has led the charge. The Toffees are an exciting team with bags of talent, and according to Football Insider, they're one of a few teams that are looking at further reinforcement.
Football Insider have reported this week that Leeds man Jack Clarke is on the radar of several Premier League clubs including Everton.
It would be a bold move for Clarke to take a step into the Premier League at this stage of his career, but if anyone can help take him to the next level, it's the Toffees and Marco Silva.
Silva is a manager that favours youth talent, as evidenced by his decision to bring in so many young players over the summer. He's a manager that picks players based on merit, rather than name, and that's allowed him to have a huge impact on individuals like Richarlison. The fact is, Clarke might not be worth £50 or £60 million, but his talent is clear for all to see, and Silva would recognise that. He'd get opportunities, and that's all he'd be asking for.
Significantly, Silva is also particularly efficient at developing young attacking talent, in particular. He plays an offensive style with an emphasis on passing and movement, and that would fit Clarke very well indeed. Silva is never going to sit back and defend. Instead, he'll look to break at pace and use technical passing and dribbling to make an impact – and that's exactly what Clarke is all about. Able to run at defences and make an impact in the final third, he'd be far better suited to a team like Everton than Leeds in the Premier League, as you'd expect the latter club to be battling relegation for a few years if they do even make it to the top flight.
Not to mention, the quality of the players on display at Goodison Park can only be a good thing for Clarke. With men like Richarlison and Gylfi Sigurdsson, some of England's best players are currently at Everton, and so he'd be able to learn something every day.
Leeds has been a fantastic home for young talent over the years, and they've developed so much of it. However, in this case, perhaps a move to Everton would be a wise move for young Clarke – if they make a bid, of course.
Thoughts?
Like what the TT have on offer? Sign up for more notifications!