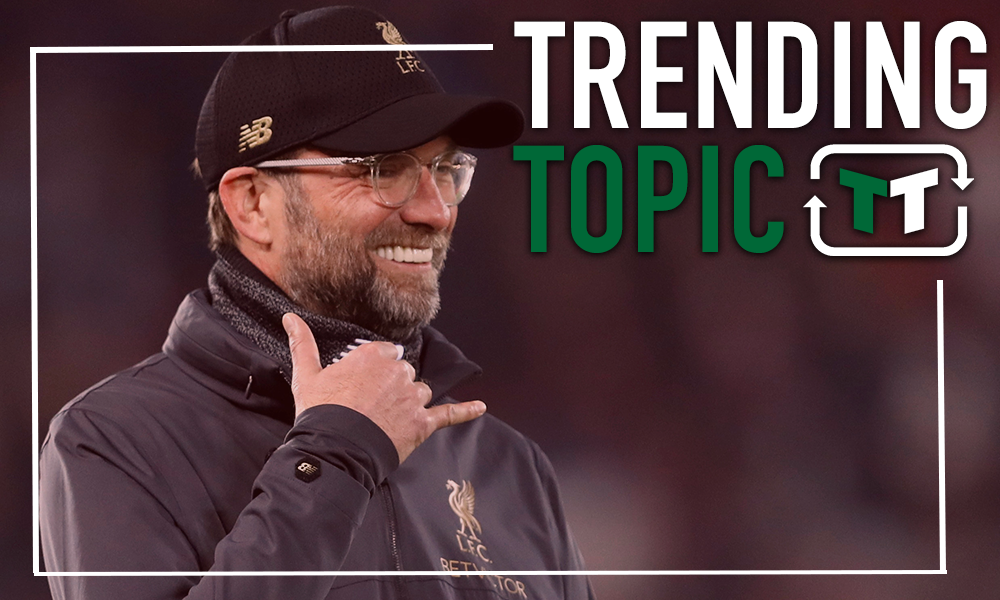 The last few years have been a bit of a rollercoaster for Chelsea. Under Antonio Conte, they won the title in remarkable fashion, but they fell apart just a year later. Now, under Maurizio Sarri, they've been far too inconsistent to mount a real challenge in the English top flight, and it leaves you wondering: what's next for the Blues?
The gameplan that Roman Abramovich put in over a decade ago – to sign top players, build a remarkable squad and to maintain it – has been left in relative tatters, with the Blues far behind the likes of Man City and Liverpool at present. The gameplan and strategy that had previously shot Chelsea into the European stratosphere is no longer visible, and that has led them to the tough spot that they're in at present.
Chelsea were the benchmark a few years ago, but that's no longer the case. Indeed, you could argue that a whole host of teams have overtaken them in recent seasons – and Liverpool offer perhaps the most interesting comparison. That's because, in many ways, they've turned into the polar opposite of the Blues.
For example, a key complaint at Chelsea over the last years is their approach to the transfer market. They've signed a number of players that have come in as squad depth options, and they've typically needed huge transfer fees. Danny Drinkwater (£34.1m via TransferMarkt), Davide Zappacosta (£22.5m via TransferMarkt) and Michy Batshuayi (£35.1m via Transfer Markt) were brought in for a combined £91.7 million – yet not a single one of those players has been able to make an impact in the Chelsea first team. Liverpool, meanwhile, have looked at cheaper options in this pursuit, with Joel Matip (Free, via TransferMarkt) and Xherdan Shaqiri (£13.23m, via Transfer Markt) just a couple of examples. That screams of a team that is spending more wisely than Chelsea.
That doesn't mean that Liverpool haven't spent money, though. Instead, they've just spent money in a better way – with pricier deals for the likes of Mo Salah, Fabinho, Alisson and Virgil van Dijk all delivering a lot of success at Anfield. Meanwhile, a number of Chelsea's more costly deals – like that which brought Alvaro Morata to Stamford Bridge – have fallen short. Clearly, then, Liverpool have spent well.
There's also the focus on youth. This is, admittedly, becoming more of a feature at Stamford Bridge these days, with Callum Hudson-Odoi finally getting a chance, but that doesn't excuse years of neglect. Meanwhile, with players like Trent Alexander-Arnold and Joe Gomez, Liverpool are giving opportunities to younger players – even those bought from elsewhere, instead of loaning them out – and they deserve a lot of praise for that.
There's also a clear long-term plan at Anfield. There's been points over the last few years in which Jurgen Klopp, at another team, may well have lost his job. He wasn't able to have an immediate impact at Anfield, and his team had to deal with a lot of inconsistency. However, the Reds stuck with him; and that's worked out handsomely. They're now enjoying the benefits of that, whereas, what are the benefits that Chelsea earned by sacking Antonio Conte? There's clearly only a short-term plan in place at Chelsea, and long-term, that's not sustainable. Meanwhile, Jurgen Klopp – in an interview with Die Welt am Sonntag (via The Times) – has confirmed his desire to stay at Anfield until his contract expires in 2022 at the very least.
The Chelsea board, then, must be looking at the Liverpool situation – with a strong manager and the expert transfer dealings offered by the club's ownership group, FSG – and feeling very envious indeed. Liverpool have essentially done what Chelsea couldn't – and it's no surprise that, resultantly, the Blues have lost out long-term. Klopp wants to stay long-term, and that's clearly best for all parties. Chelsea haven't had a manager last that long since the arrival of Roman Abramovich – and that speaks volumes about their planning.
Chelsea and Liverpool fans – are there parallels between these two teams? Let us know below!