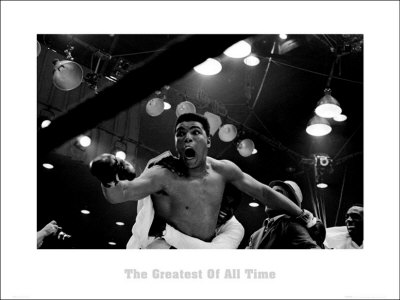 Since the Premier League's inception many moons ago we have seen a number of talented and quite frankly magical players grace football pitches up and down the country, leaving us mesmerised by their skills with the ball at their feet.
However, while there have been many home grown and foreign players who have seemed to be a class apart from everyone else, who in your opinion was the single best ever player to apply their trade in England's top division.
Alan Shearer – The former Newcastle and Blackburn Rovers striker was prolific for both club and country amassing over 300 goals throughout his career. Although his time in management wasn't as successful as his playing career, Shearer is a figure who will always be loved and adored by the Geordies and respected by everyone who loves football.
Gianfranco Zola – This little Italian was one of the most technically brilliant players to ever apply their trade in the Premier League, seemingly dancing round players effortlessly and performing feats of brilliance which other players could only hope to one day achieve.
Eric Cantona – While Cantona will always be endeared by the United faithful as one of their best every player, his public image and at times reckless behaviour on and off the field didn't always make him popular in the eyes of other fans. However, there was no doubting the now 44 year olds ability as his goals and all round play helped United to for league titles during the 90's.
Thierry Henry – Considered one of if not the best player ever for Arsenal as, not only his incredibly goal scoring record but his all round play, helped the Gunners on their way to massive domestic success in the early 21st century as well as going a season unbeaten in the 2003/2004 season and left fans drooling at the sublime skills of the Frenchman on a weekly basis.
Dennis Bergkamp – The Dutchman is a player who has been fondly remembered by all over the years, most memorably for his sublime goal for Arsenal against Newcastle which is still considered to be one of the best Premier League goals of all time. His ability with the ball at his feet made him an instant fan favourite in North London and his great goal scoring record only helped to make him loved even more.
Cristiano Ronaldo – Despite only spending a brief time in England with Manchester United, Portuguese star Cristiano Ronaldo was the talking point of many fans up and down the country and while many fans did and still do hate the 25 year old for his unsporting conduct at times, no one could doubt his ability with the ball at his feet, as he time and time again scored wonderful goals and baffled defenders with his quick feet and trickery.
Steven Gerrard – Undoubtedly the most popular player in Liverpool's rich history. The 30 year old has been a regular fixture for club and country, captaining both sides on numerous occasions. His ability to strike a long range shot is surpassed by no one and his never saw die attitude and commitment to the cause has made him a well respected player in world football.
Matt Le Tissier – One of the most underrated players to ever player in the Premier League. Despite never reaching the heights of playing for a top four team, his all round game and ability to score countless goals which left many speechless has quickly made Le Tissier almost a god like figure in the eyes of all Southampton fans.
Peter Schmeichel – While Schmeichel never got the media attention which star strikers such as Cantona and Henry received on the daily basis, The Dane's ability between the sticks was a large contributing factor to United's domestic dominance during the 90's and why the 46 year old is considered one of, if not the best keeper of all time.
So after looking at the people who are in contention for this top accolade, who do you believe in the best player to ever grace the Premier League?
Cast your vote below and if you feel that none of these are worthy of this honour please feel free to give us your opinion of who should take this coveted title.
[poll id="7″]