There's one huge lesson that Emery must take from Arsenal's loss to Rennes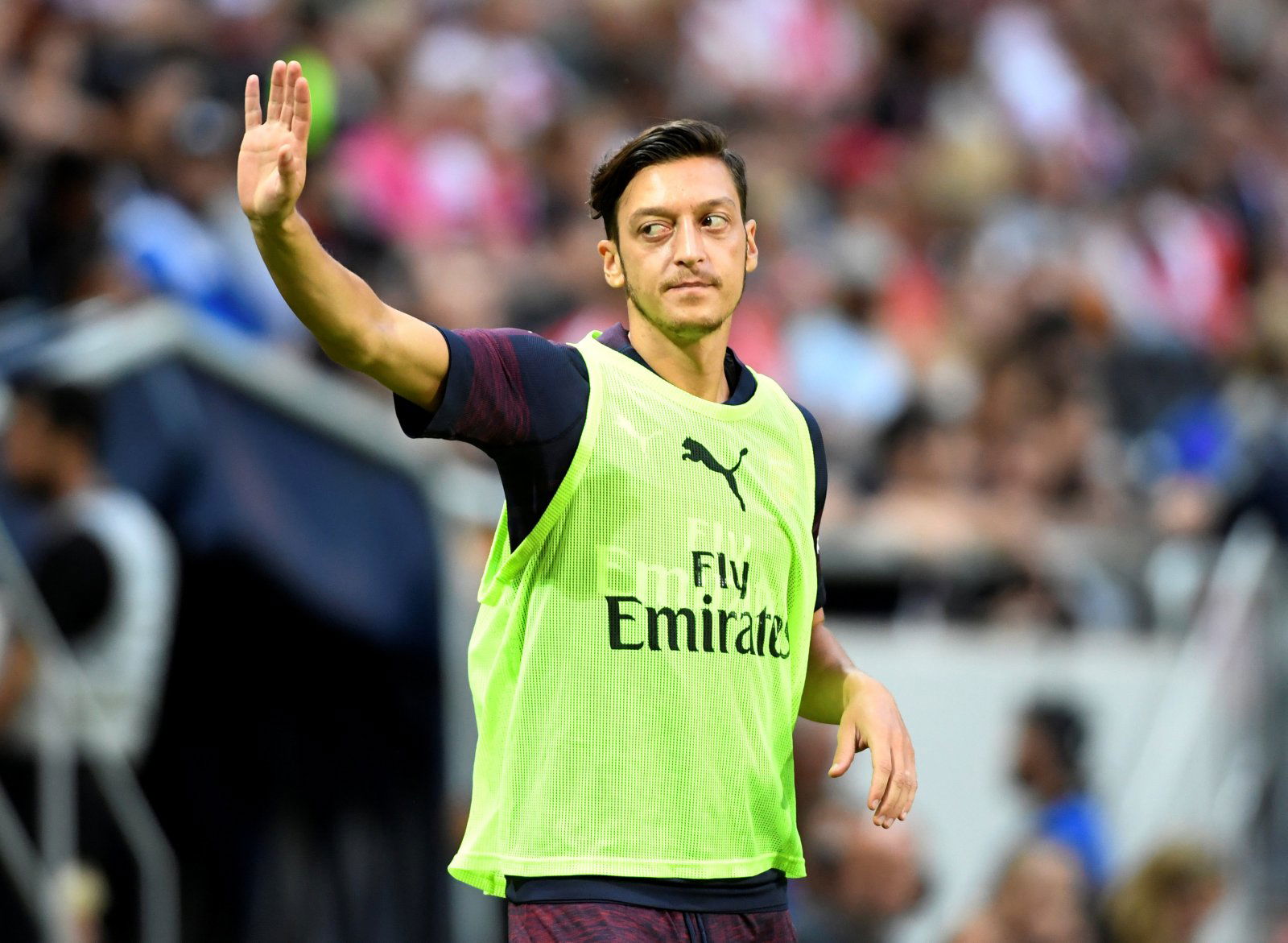 Arsenal's loss to Rennes on Thursday was disappointing all around. There's no getting away from that. However, in any defeat, there is a lesson to be learned, and for Arsenal, there's one thing that immediately sticks out, and it surrounds Mesut Ozil.
All season long, the German has had to battle for his place, with Unai Emery not often opting to give him a chance in the first team. At points, that decision has truly seemed baffling, given that the Gunners have lacked offensive flair and quality on occasion.
Fortunately, over the last few weeks, Ozil has been given a chance to show what he can do. In particular, he popped up with a goal and an assist against Bournemouth at the end of February, and though he's not started every game since, it's clear that he's in Unai Emery's thoughts.
Against Rennes on Thursday, he proved yet again that he's a man that Arsenal can rely on. The German has been known for his creative passing and technical quality, and he showed that yet again. He was a fantastic out ball for Arsenal, and he was always looking to move the ball forward and create something special. This was particularly useful given that, in the second half, Arsenal required something a little bit different to resist Rennes' domination. Sure, that didn't result in goals – but the effort was clearly there.
He was also brilliant at holding up play and retaining the ball, which is something that Arsenal didn't do enough.
However, perhaps most impressive about his game was his work ethic. The German was happy to track back on occasion, and this did help Arsenal out in the defensive phase. Without that, the scoreline could have been much worse. This has been his greatest criticism over the years – so it's great to see.
It's clear, at this point, that Emery simply is cutting off his nose to spite his face in his continued insistence on leaving Ozil out. The German offers what nobody else can at Arsenal, and with his work ethic improving, he simply has to play.
Thoughts?