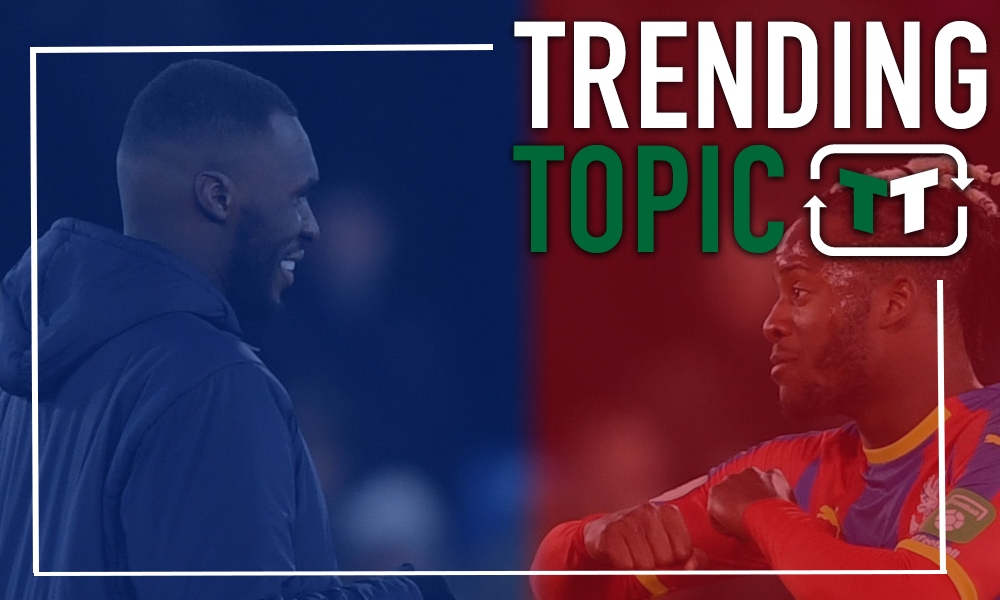 Michy Batshuayi's arrival at Crystal Palace was likely celebrated by supporters of the Eagles everywhere. They've been crying out for a striker, and Roy Hodgson has finally got his man.
Now, they won't be so reliant on an out of form Christian Benteke, nor will Hodgson be forced to play individuals out of position just to be able to secure some points for the club.
However, even more so than Hodgson, it seems likely that Wilfried Zaha will be celebrating the arrival of Batshuayi – as he could be the man that is impacted the most by the arrival of the Chelsea forward.
After all, Palace been so lacking in goals, that they've had to utilise their main man – Zaha – out of position. He's not a forward, and the number of poor performances that he put in whilst playing in the role highlights that. He lacks the spacial awareness, he lacks the strength and he lacks the hold-up play needed to be a top forward in the Premier League. He's so much more effective out wide, and that's where he's made his name – and so using him through the middle is counterintuitive. Fortunately, with the arrival of Batshuaiyi, Roy Hodgson will have another obvious option to utilise in his attack – leaving Zaha further down the pecking order when deciding on which striker to pick and allowing the boss to play him back out wide as a result.
This is important, as it should mean that Zaha can get back to enjoying his football again, and that will only be a good thing for Palace.
More directly, too, Batshuaiyi's a player that Zaha could form a brilliant connection with. He's not a route-one type forward like Christian Benteke. Indeed, he's a player that has a lot in common with Palace's Ivorian attacker, and that should help them work together well. They both posses brilliant pace and energy, and so when looking to counter-attack, they'll be two players that can work in tandem. Furthermore, Batshuayi is also a brilliant poacher and finisher, and so whilst much of Zaha's hard passing work went to waste previously, it seems likely that the new recruit will find it easier to get the ball into the back of the net.
In truth, Batshuayi's arrival will be huge for Palace, but in particular for Zaha. He hasn't been at his best this season, but perhaps the arrival of his new teammate will help to turn his form around.
Thoughts?