Liverpool
These 2 players definitely shouldn't start for Liverpool after the international break – agreed?
Liverpool have enjoyed a fantastic start to the season. They've won every game so far, and they certainly look like title challengers in the making. In truth, it's difficult to identify any way in which the Reds can improve. 
Klopp, though, will always be looking for further improvement, and changing the personnel on the field is the most obvious way to make changes.
Granted, given Liverpool's fine form this season, the truth is that nobody deserves to be dropped. However, that doesn't mean that Jurgen Klopp shouldn't be thinking about some changes.
Healthy competition is always a good thing, and a few team changes could hugely benefit the Reds.
With that said, these 2 players definitely shouldn't start for Liverpool after the international break – agreed?
James Milner
Let's get one thing straight: James Milner has arguably been one of Liverpool's best players this season. He continues to prove that he's good enough to play for one of England's best teams, and he's chipped in with goals and assists already this season.
However, no matter how great he has been, one sticking point remains; he's 32-years-old.
The Englishman isn't a long-term option for Liverpool, and so keeping him as such an important member of the team going forward may only harm the club long-term.
When you've got Fabinho in the squad waiting for a chance, it's only natural that Klopp should look to replace the older model with something new.
He still has a big role to play, but it should be as more of a rotational option.
Georginio Wijnaldum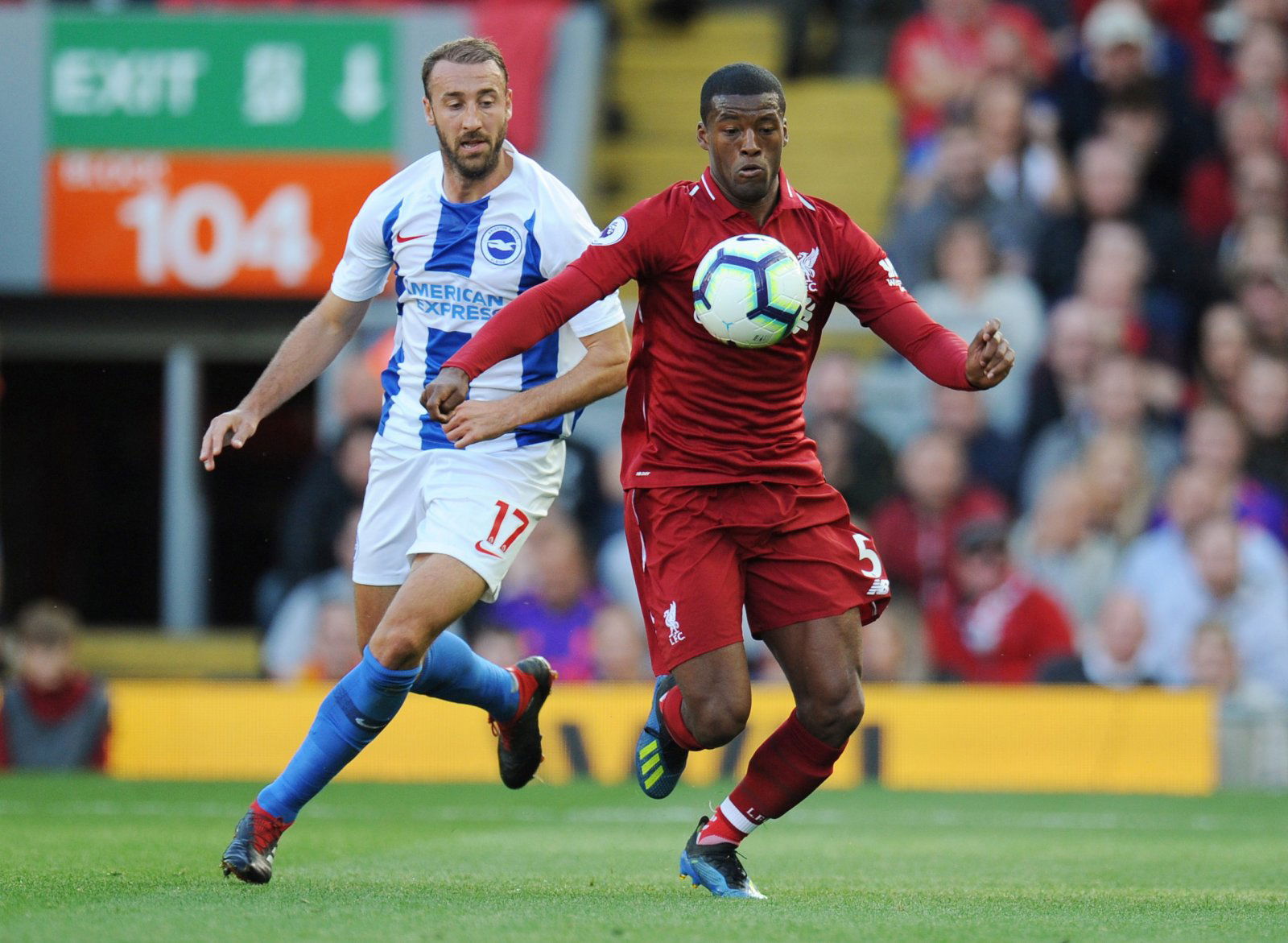 Another player that has earned his stripes this season, Georginio Wijnaldum is a player that should slowly be phased out. Since he moved to Anfield, he's been fairly underwhelming.
He's never been bad, in fact he's been quite good this season, but so far, he hasn't really been able to lock down his spot in the first team.
Liverpool have so much quality in the midfield, and like Milner, Wijnaldum will remain a key part of proceedings.
But so far, he's done nothing to suggest that he is indispensable for the Reds. Wijandlum is more suited to a rotational role, and long-term, it's hard to see him ahead of Jordan Henderson, Naby Keita or Fabinho.
Like what the TT have on offer? Sign up for more notifications!