These Arsenal fans were fuming with Alex Iwobi's performance vs Spurs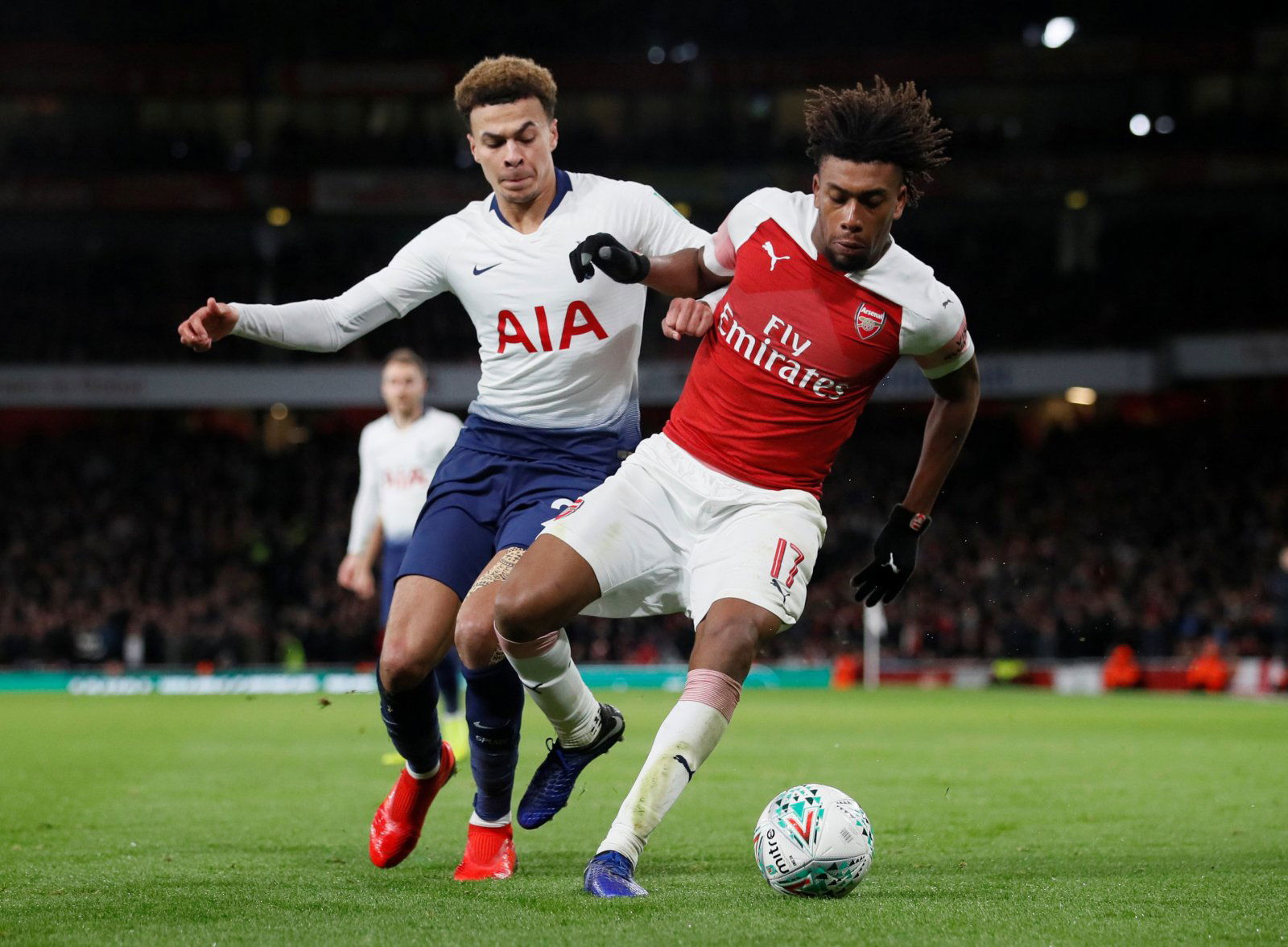 Arsenal welcomed Tottenham Hotspur to the Emirates Stadium last night for the second hotly anticipated north London derby in the space of less than three weeks. 
After comprehensively beating Spurs 4-2 Arsenal fans could have been forgiven for expecting their side to take the game to the visitors once again.
The reality, however, was far different. Tottenham took an early lead through Son Heung-min's expertly taken strike, and when Dele Alli sumptuously lifted the ball over a stranded Peter Cech it became clear that there was a distinct gulf in class on the night.
The Gunners huffed and puffed moving forward but created little by way of goal scoring opportunities, aside from Alexandre Lacazette's guilt-edged miss just seconds after Alli doubled the lead.
Unai Emery's side have been free flowing and free scoring throughout the season, but his attackers failed to capture the spark which has characterised their season so far, and the supporters were eager to lambaste a handful of those players on Twitter.
One attacker who came in for particularly strong criticism was Alex Iwobi, just weeks after supporters had been talking up a dramatic transformation under Emery's leadership.
Iwobi was in typically direct mood but his end product left plenty to be desired once again, and the fans were left raging over the quality of his performance.
Here's what the Arsenal fans had to say about Iwobi last night…
Iwobi with his 100th consecutive 0/10. Scrub level.

— Dump&Babcock. (@TheOMeara) December 19, 2018
Step one : Don't ever play Iwobi again. Sell him. Just some tips @UnaiEmery_ pic.twitter.com/XxzWkdruXY

— Olle Lemoine (@OlleLemoine) December 19, 2018
Iwobi is lost please sell him @UnaiEmery_

— Jäbir

He's just slightly better than Mourinho.

— Carl Redding (@redding_carl) December 19, 2018

If you have a system that relies on starting Iwobi and Mkhi then you probably need a new system.

— Dave Gray (@djg23) December 19, 2018

Get Emmanuel eboue to teach how to play wing

— Abdulqadir (@TripleA_22) December 19, 2018

I swear if we put him on market now We won't even get £7M.

— RageMine (@rage_mine) December 19, 2018

He's been rubbish all season, even when he was nutmegging people but people kept hyping him up

— Daniel_91 (@Gunnertwin) December 19, 2018

Iwobi is the Chris Smalling of attackers. 15-20 yard dribble that ends in a backwards pass.

— Un Prophète (@mediocentroEN) December 19, 2018