Arsenal
These Arsenal fans weren't happy with Guendouzi against Man United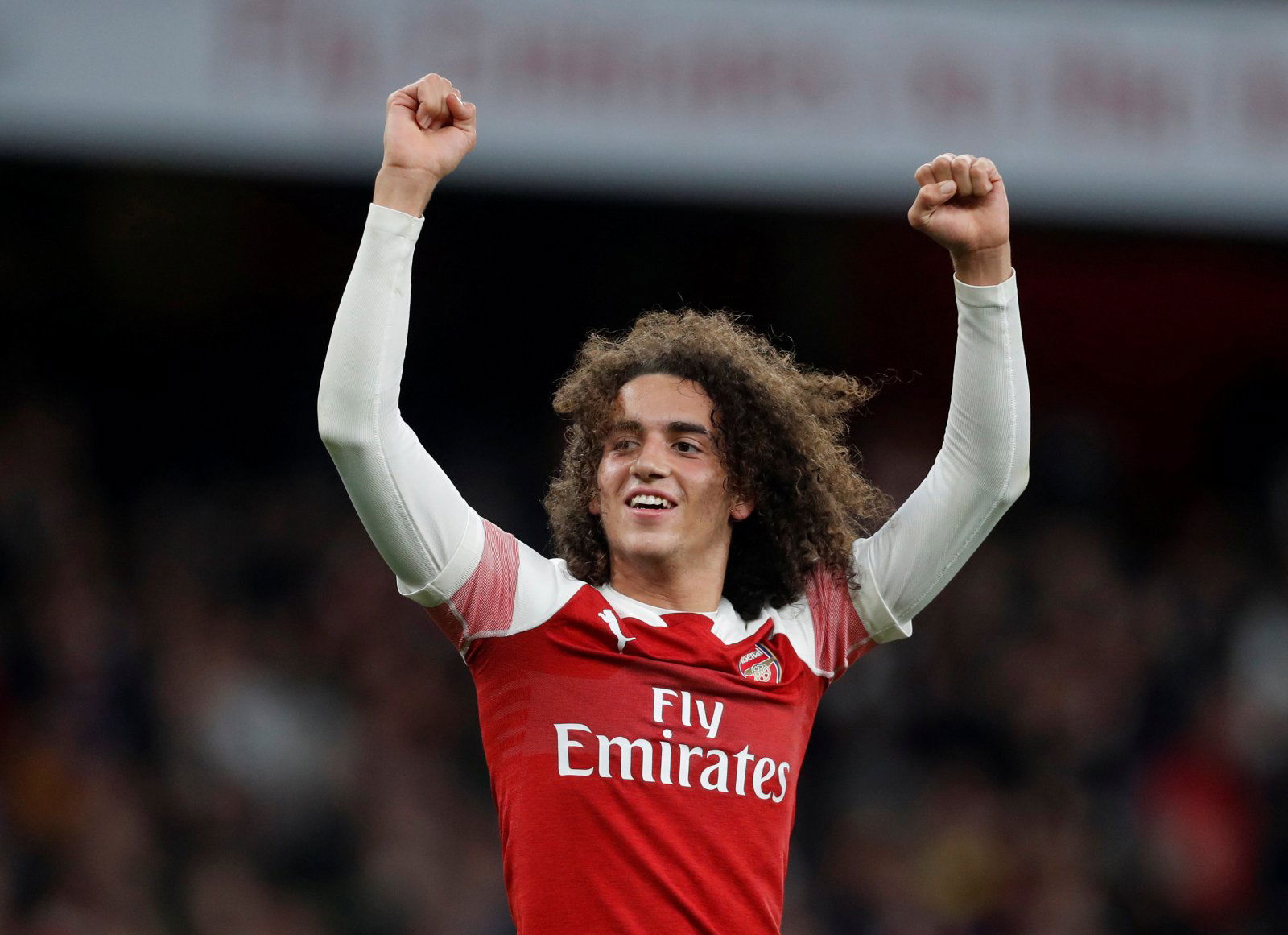 Arsenal travelled to Old Trafford last night on the back of a pulsating derby victory over Tottenham Hotspur, but it's fair to say the zip and swagger which characterised their performance last weekend was absent against Manchester United. 
If Tottenham were suffering from the intensity of the fixtures which preceded the north London derby then Arsenal certainly suffered the same problem last night.
The Gunners slightly edged proceedings and they looked most likely to score in the closing minutes of the game but it was difficult to argue with the 2-2 scoreline.
Few if any players stood out as particularly exceptional on the night, but the Arsenal supporters were eager to point out one player who they deemed unsatisfactory, Matteo Guendouzi.
The French teenager has been something of a revelation since he joined the club in the summer, earning esteemed praise throughout the British media for his performances, but the supporters struggled to see his quality last night.
Guendouzi started the game nervously, misplacing passes and almost falling over his own feet at times as he struggled to get to grips with the game.
He gradually grew into it and improved throughout the night, but the Gunners faithful were far from convinced by his showing.
Indeed, they took to Twitter both during and after the game to slate his performance in no uncertain terms.
Here's what some of the Arsenal fans had to say about Guendouzi last night…
Guendouzi is massively overrated you can see him feeling the pressure

— Jake (@JakeSkinner98) December 5, 2018
Guendouzi makes Xhaka look like xhavi

— Sonny (@sonny_arsenal) December 5, 2018
Guendouzi is having a nightmare

— James Wood (@jameswood100) December 5, 2018
shocking that all round from us Guendouzi not ready yet

— Josh Mistry (@JoshMistry) December 5, 2018
I like the kid but Guendouzi has been the weak link

— Yakov (@_J4ME5_) December 5, 2018
Guendouzi has been awful. Really miss Xhaka.

— Ben (@B_E_NN_Y) December 5, 2018
Guendouzi been quietly rubbish tonight

— IronMan (@IronMan_AV) December 5, 2018
We're losing this game. Guendouzi is garbage , Holding injured and Mustafi is Mustafi

— Kib (@EdwardKipsanai) December 5, 2018