Chelsea
These Chelsea fans are full of praise after Gary Cahill's England announcement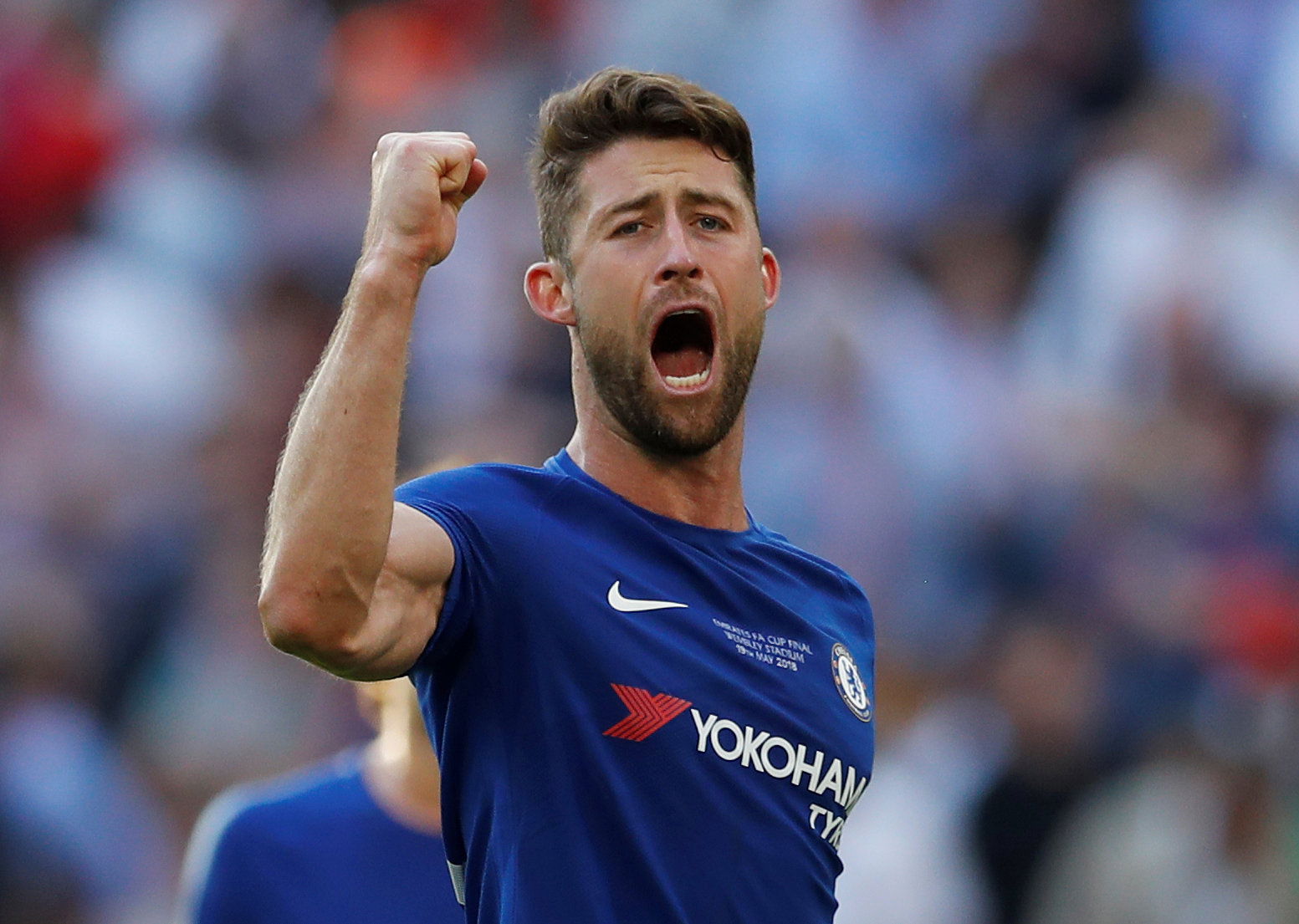 Maurizio Sarri has yet to use much of his Chelsea squad so far this season. With games still few and far between, the Italian has been able to avoid changing his team too much, and that has worked out for him. The Blues still have a 100% record, and that's a testament to the job he's done.
One man that has yet to feature is Gary Cahill. He was a regular at Chelsea last season, but following the World Cup, he's struggled to force his way back into the team. So far, Sarri has preferred to utilise Antonio Rudiger and David Luiz together, and though that has worked, they've been far from perfect.
Cahill clearly has a fight on his hands to get back into the team, and he's made the big step this week to retire from international duty with England, perhaps with a view to doing just that. Chelsea shared an interview with Cahill on Twitter in which he discussed the topic.
.@GaryJCahill says he will be taking 'a step back' from England duty in this wide-ranging interview…

Watch the full video exclusively in the Chelsea app!

https://t.co/Sbl5TbuKrg pic.twitter.com/dGiC8Zb533

— Chelsea FC (@ChelseaFC) August 28, 2018
Cahill has had a tremendous career for both club and country, and he certainly has a lot of gas left in the tank. Let's not forget, just a few short months ago he was impressing for Chelsea, and he hasn't lost that ability overnight.
Whilst he's certainly a divisive player, Chelsea fans online are being very complimentary towards the Englishman, and they clearly recognise the contributions that he's made to the club. Many Chelsea fans have taken to Twitter to discuss him, and they're being very positive towards him. Some want him to get back into the team, perhaps ahead of David Luiz, whilst others are just praising the Englishman.
Take a look at what they've had to say below…
All my respect to the quickest player to win all the most important trophies available for a club. In the EPL and he cost us on £7m. All the best Legend pic.twitter.com/PaaSZA4a8w

— #blueIStheColour (@ntachiwan) August 28, 2018
legend still

— Stamford (@The5thstandcfc) August 28, 2018
You have to admire his determination and dedication. Hope he fights his way back into the team.

— King Gary Cahill (@KingGaryCahill) August 28, 2018
I think he is a very good professional player.never makes troubles n complains,behaves himself so so well.he has some horrible mistakes,but i still believe he is better than David luiz.what he has achieved with us should get the RESPECT he deserves.#CFC

— Rex Chen (@CfcRex) August 28, 2018
Love you Gary

— Mustafa Wanc (@mustafawanc) August 28, 2018
my captain

— G.U T.T.A (@IshmaelChiweshe) August 28, 2018
Captain fantastic for de all tym

— Negota Avhapfani (@AvhapfaniNegota) August 28, 2018
All the best Gary

— Colin Perkins (@ColinPerkins20) August 28, 2018
Don't understand the people who hate on Cahill

— Rüdi (@ReliableRudi) August 28, 2018
Chelsea fans – thoughts?
Let us know below!