These Everton fans are still supporting Marco Silva despite latest loss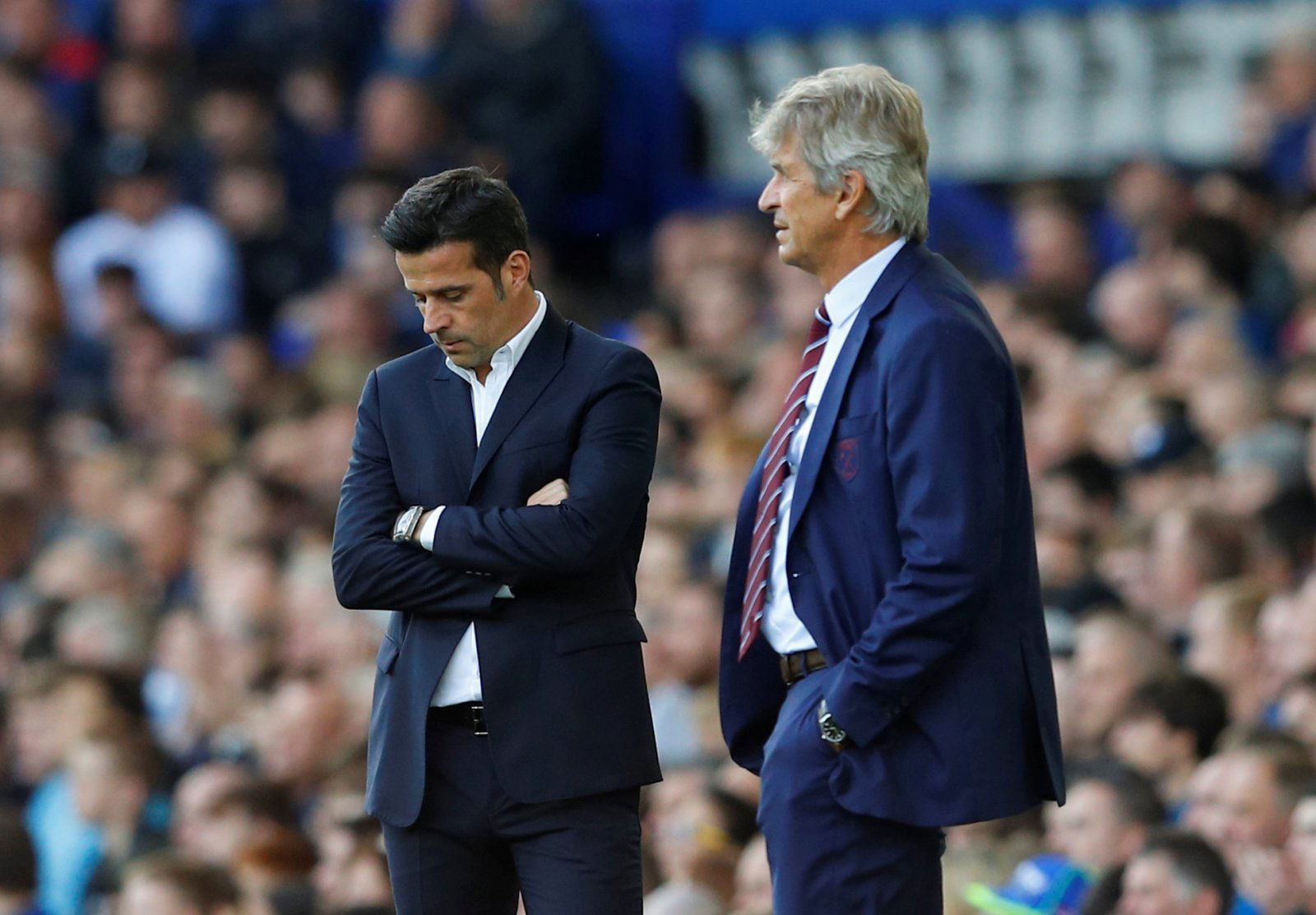 With every passing week, Everton's chances of improvement appear to be getting slimmer. They're currently sat in mid-table in the Premier League, but another game passed them by over the weekend, with Arsenal defeating the Toffees on Sunday.
It wasn't a poor performance by any means, but it was more of the same from Everton; a lack of clinical attacking play, a lack of defensive solidity and a lack of overall quality.
The signs are there for Marco Silva, but with just 1 win this season, it's clear that things aren't looking too good for Everton.
It would be easy for fans to turn on him, then, but it's evident that they haven't yet. Plenty of Everton fans have taken to Twitter to discuss Silva, and it's fair to say that many remain on side.
This is interesting, as in the past things have been very different. When the likes of Sam Allardyce and Ronald Koeman left Goodison Park, it's fair to say that neither was in the good books of the Everton faithful. Fans have been just as eager to move managers on as the board.
This time, though, that's changed – with fans still retaining faith in their manager. Take a look at what they've had to say below…
Who is saying sack Silva. He has new players 7 games in and we are not at full strength. Some fans need to wobble there heads

— PETER BOWEN EFC TRX (@Peterbowen78) September 24, 2018
Halfway through his first season Pep Guardiola lost 4-0 away to Everton with bags of talent in his squad, city didn't sack him as they knew it was a project. Silva has took over a team with scars of the Martinez, Koeman and Allardyce era's. It was never going to be easy. (1/2)

— Lee (@Evertxnian) September 23, 2018
If you think we should sack Marco Silva, unfollow me, block me, hell kill me! Anything to be away from you. pic.twitter.com/wSreH3npyB

— Josh Oldfield (@toffee_Oldfield) September 23, 2018
Imagine believing we should sack Silva …. haha behave … social media man ….

— Baz (@THT1878) September 23, 2018
I like Marco silva me not arsed what anyone is saying,it's a rebuilding phase for us and needs time not 6 matches

— Michael Noden (@NoddyNoden) September 23, 2018
As frustrating as today was, can see what Silva is trying to instill. Dominated the game for the best part of an hour and then all morale killed by a 2 minute spell. He needs a goalscorer in January, big time

— Liam (@seamo1008) September 23, 2018
Remember the message from the fans at the start of the season…. it will take 2-3 transfer windows to sort out the mess our club was in on the pitch..

Silva needs time & the fact we outplayed Arsenal for lots of that game gives me a bit of heart. Desperate for a striker though

— Boywonder Baxter (@jose_wonderboy1) September 23, 2018
Marco Silva
Keep the faith. pic.twitter.com/WWSZwVDiIM

— owenparkesefc (@owenparkes123) September 23, 2018
Everton fans – thoughts?
Let us know below!