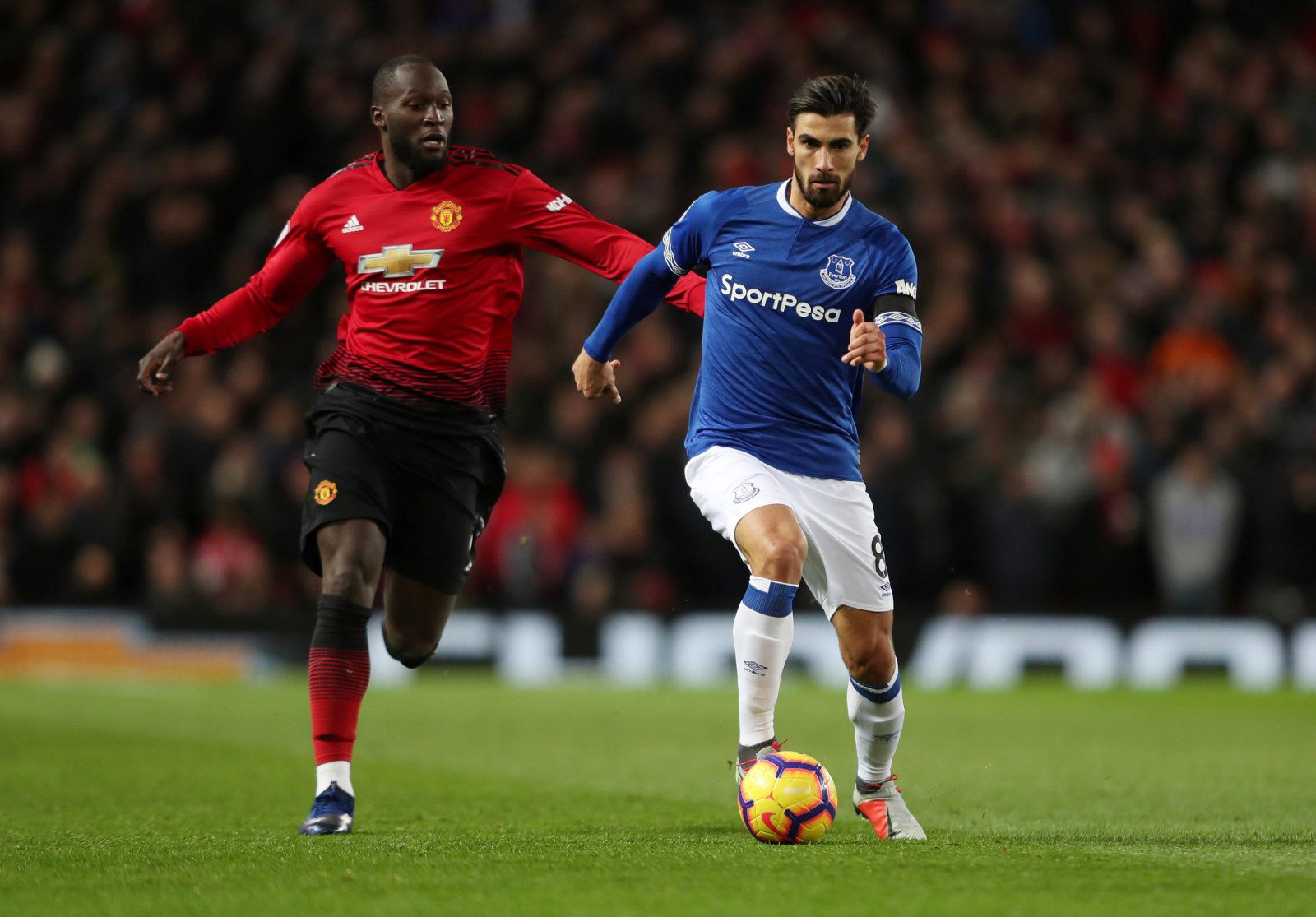 Everton supporters have spent plenty of time waxing lyrical over Andre Gomes this season but opinions have begun to change in recent weeks.
Gomes has been lauded as one of the best, if not the best central midfielder outside of the top six since he arrived at Goodison Park. That opinion has largely been championed by Everton supporters but neutral supporters have also taken note of his eye catching performances.
However, Gomes caught the eye for all the wrong reasons in Everton's 1-0 defeat against Leicester and the supporters didn't hold back with their criticism on Twitter.
Indeed, the neat and tidy style which allows Gomes to dictate the tempo was absent on New Year's Day and his wasteful performance forced plenty of fans to question where the talent they love has disappeared to.
One poor showing certainly won't force Everton fans to jump to any rash conclusions about his long-term future, but his immense popularity on Merseyside may suffer if he fails to rediscover the form which initially endeared him to supporters in the coming weeks.
Here's what the Everton fans had to say about Gomes' performance against Leicester City…
Andre Gomes: Rolls Royce to Nissan Micra in 4 weeks.

— Greg Lambden (@Gre9oryPeck) January 1, 2019
I don't think André Gomes has even been to bed. #EFC

— Adam (@AdamHickin) January 1, 2019
Andre Gomes 100% turned up straight from the boozer today #EVELEI

— Johno (@JohncockMat) January 1, 2019
Also Andre Gomes is the laziest midfielder I've ever seen this game

— Oliver Roberts (@OliverR88309106) January 1, 2019
Have we left Andre gomes in 2018

— Morgan (@mxrganhulme7) January 1, 2019
Andre Gomes too what an over rated player we have

— Dignelison (@welshioefc1878) January 1, 2019
Andre Gomes is the worst player I have ever seen.

— siin joe (@ebsiinjoe) January 1, 2019
Andre Gomes is having a shocker. Drank too much sangria yesterday, guy's in total shambles.

— Matthew® (@mattbolistic) January 1, 2019
What is wrong with Andre Gomes? He's gone from controlling games and looking world class to Gareth Barry with a beard.

— Jacob 2-2 (@SuperJakeC) January 1, 2019