These fans have turned on Jurgen Klopp following Liverpool's 1-0 defeat against Napoli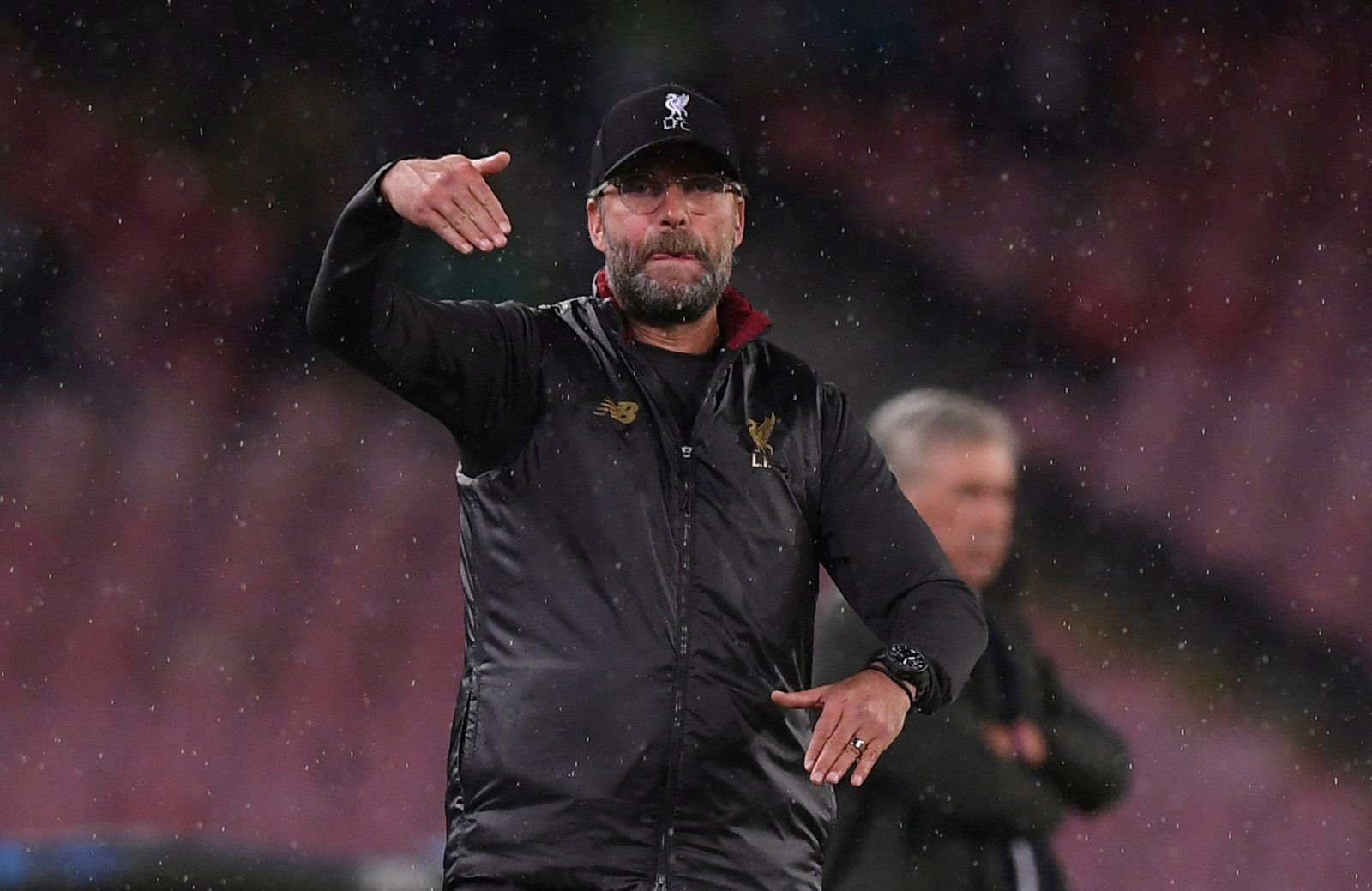 Liverpool's winless run was extended to three games last night as they were deservedly beaten by Napoli thanks to a late goal from Lorenzo Insigne. 
Manchester City remain the only English team to ever record an away victory over Napoli in the Champions League after Liverpool suffered a 1-0 defeat at Stadio San Paolo.
Liverpool arrived in Italy on the back of a draw against Chelsea in which they grabbed a late equaliser to steal a point at Stamford Bridge, but they got a taste of their own medicine in Naples as Insigne stole in at the back post to tap home Jose Callejon's delicious ball across the face of goal in the final minute of regulatory time.
It was a result which Napoli thoroughly deserved after they dominated proceedings against a Liverpool side who were second best in almost every department.
Clear cut chances were difficult to come by for the hosts but Insigne made no mistake when their biggest chance of the night arrived in the 90th minute.
Mo Salah endured another tough evening for Liverpool, but he was not the only man to come in for strong criticism on Twitter in the aftermath of proceedings.
Indeed, Jurgen Klopp's tactics were called into question by a handful of Liverpool supporters who were simply fuming with the manner in which Napoli were allowed to dictate the game.
It's not been a positive couple of weeks for Liverpool and frustration is bound to be rising after three games without a win, but pinning the blame solely on Klopp is an extremely harsh verdict to deliver.
But with a season-defining clash against the champions beckoning on Sunday afternoon, Klopp has the perfect opportunity to help the supporters forget all about their Champions League disappointment.
Here's what the Liverpool fans had to say about Klopp following their defeat against Napoli…
Damn right it was your fault. Fabinho was lively and should have put Shaqiri on too. Why keep the front three until the end. They didn't provide pressing nor quality. Plus, Sturridge and Shaqiri will not play on Sunday. Very lousy tactics by Klopp tonight.#LFC

— Muhammad A Ali (@MuhammadAAli17) October 3, 2018
It felt like he was clueless about what to do
Brings on Fabinho like we're playing for a draw and then brings on Sturridge for 4 minutes
Like seriously if you wanted to go for the win atleast give them the time to!

— Aniketh (@upthereds7) October 3, 2018
Klopp's tactics are so outdated. He's lost the dressing room. Disastrous results. Liverpool should get Zidane in ASAP

— OasisUtd (@OasisUtd) October 3, 2018
Klopp can't switch tactics to match a stronger opponent. He was soooo full of confidence playing against the likes of Southampton, West Ham, Brighton and Leicester City until he met SarriBall and Ancelotti..
See, if your fundamentals are weak your poor tactics will expose you.

— Nii Cr7 (@Charway77) October 3, 2018
3 games without a win is disgusting! Some of our Twitter fans thought we'd won the league after 6 games but we will NEVER win the league with this clueless Herman the German in charge #KloppOUT

— #KloppOUT (@KloppMustGo) October 3, 2018
Klopp is a fraud #LFC

— ZOE (@planet4tress) October 3, 2018
Klopp got his tactics wrong tonight. Can understand being slightly reserved for an away Champions League game, but to not utilise Shaqiri and Sturridge when the front three was lacking any fluidity was a huge head scratcher.

— Leanne Prescott (@_lfcleanne) October 3, 2018
Why did Klopp allow Napoli to run the midfield? Napoli attacked with 3-5-1-1. Salah and Mane should have dropped down further in defense to win midfield.

— Goran H (@Goranh75) October 3, 2018
This isn't a first. He never changes anything until it's too late, getting fed up of it now.

— Bobby's teeth (@bobbyfL9) October 3, 2018