These Liverpool fans want to sell Jordan Henderson after Man City showing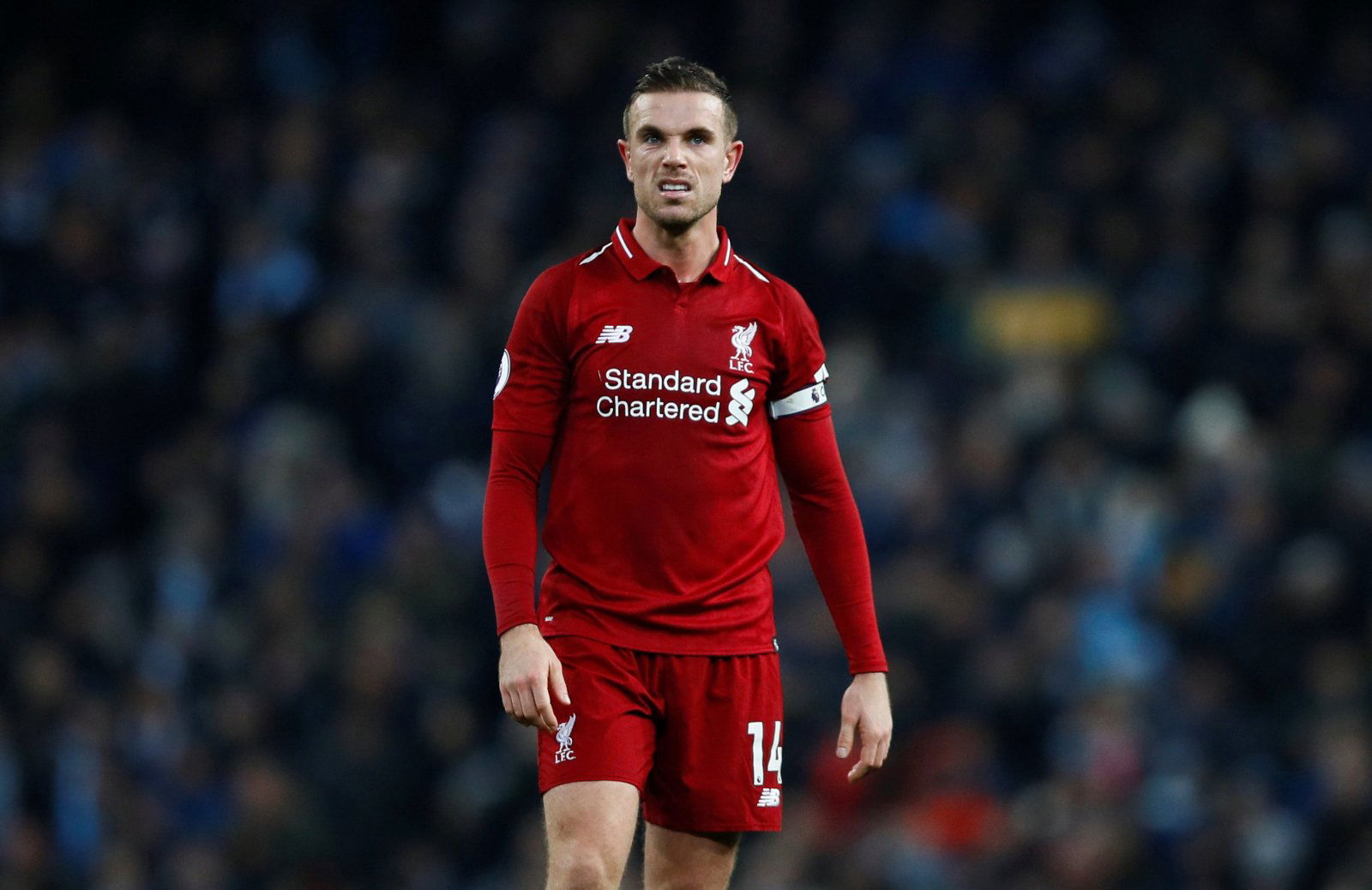 Liverpool suffered their first Premier League defeat of the season at the Etihad Stadium last night in a fixture which breathed life back into the title race. 
An unexpected series of results left the Reds with the opportunity to move 10 points clear at the top of the table last night with a huge victory over the current champions, but goals from Sergio Aguero and Leroy Sane consigned the visitors to a rare feeling of defeat.
It was a result which naturally evoked feelings of frustration and intense disappointment among Liverpool's fan base, and a familiar theme cropped up in response to the result: strong criticism for Jordan Henderson (valued at £25.2 million by Transfermarkt).
On an evening dominated by the brilliance of Fernandinho and Bernardo Silva, who unquestionably won a pulsating midfield battle, Henderson's one dimensional approach and inability to rise to the occasion had plenty of fans seething.
Liverpool's captain has done and will continue to divide opinion, reserving his most outstanding performances for fixtures against lower calibre opposition and offering a far cry from the charismatic style of play which Steven Gerrard used to bring to the fore.
Understandably frustrations have now reached boiling point and plenty of fans have called for Henderson's departure in light of another disappointing big-game performance.
Here's what some Liverpool fans had to say about Henderson last night…
Tell your husband to tell Klopp not to play Henderson again or better still sell him. We won't win anything if he play 20% of our games.

— james mylo (@Jaymylo__) January 4, 2019
please sell lovren and henderson then buy koulibaly for good sake and if you want to win the title. you should realize midfield is dead without fabinho and shaqiri. bring gomez asap. in addition, if you bring timo werner would be bit mad @LFC @JamesPearceEcho #Liverpool

— žirah (@hzrhnrzzti) January 3, 2019
Tell Klopp to keep the faith in attacking football! Bench (preferably sell) Henderson. He has no place in that team (assuming you don't need boot cleaners or ball boys)@LFC

— Michael Cutts (@Mike_Cutts) January 3, 2019
Things we learned: Sell Lovren and Henderson. To Cardiff or Southampton.

— Rafael Lima (@1982rafa) January 3, 2019
we need to sell lovren & henderson, they're just not good enough for LFC and especially the ambitions we have at the club, the problem is henderson is the captain so I highly doubt we'd sell him and lovren is just there for backup defo need a CB this transfer window #LFC

— Dan (@danaves14) January 3, 2019
Time? It's simple sell Henderson. Whatever u can get for him is profit and play someone who is attack minded

— Stephen Gurney (@gurney5789) January 3, 2019
#MCILIV
How do I start a petition so they sell Henderson!
He's really a mediocre player!

— Okafor Nzubechukwu J (@Jeanontwitta) January 3, 2019
Lovren and Henderson get out my club

— A- (@llene_) January 3, 2019