These Man City fans think Fernandinho will be impossible to replace after stunning Liverpool performance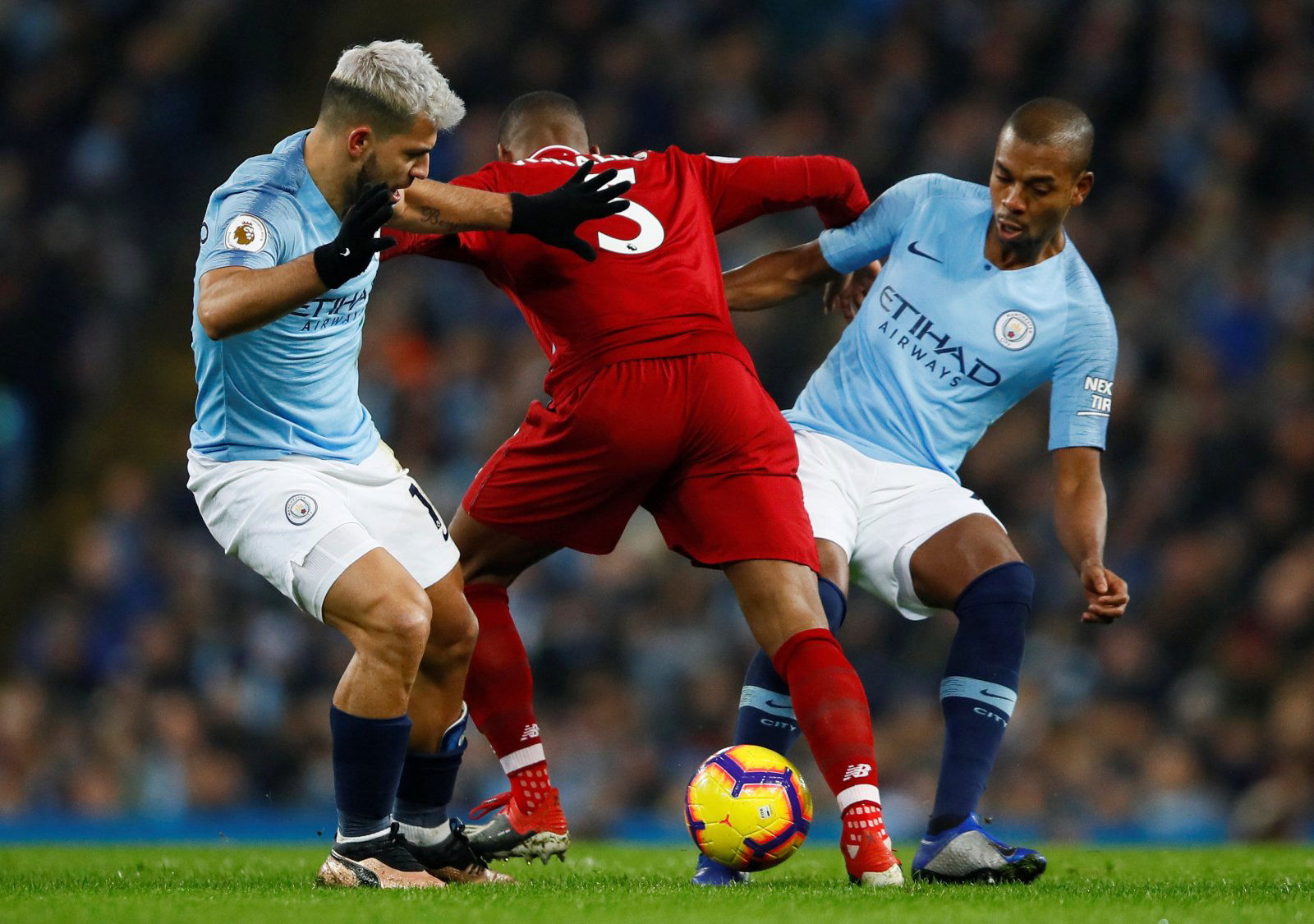 The pre-match narrative was heavily dominated by Fernandinho's importance to Man City amid their recent domestic slump and he fittingly illustrated the difference his presence makes with a gargantuan performance in the heart of midfield. 
Fine margins were the order of the day at the Etihad Stadium last night as millimetres proved to be the difference between the two sides. The fact City, who quite simply had to win last night, were blessed with a fully fit Fernandinho made the telling difference; without him the morning headlines would likely have read very differently.
Dispossessing the opposition and simply being in the right place at the right time defensively are the pillars which form his game, but he put plenty of his more attacking-minded teammates to shame with his excellent distribution on the night.
With superlatives exhausted and gushing admiration delivered in the Brazilian's direction, one thought has begun to dawn upon the supporters now the dust has settled on the 2-1 victory: how on earth do City go about finding a player to replace him?
Fernandinho is 34 in May and discussion over replacements has dominated the club in recent months, but finding a player who can blend both the defensive and attacking responsibilities in the manner which City's midfield lynchpin manages is verging on the impossible.
That point was duly noted by plenty of supporters on Twitter both during and after the game last night, with his mesmerising performance confirming that he is indeed irreplaceable.
Here's what the Man City fans had to say about Fernandinho last night…
Absolutely terrifying to think we have to replace Fernandinho in the next year/18 months

— Danny (@BrianKiddsMate) January 4, 2019
Please choose your successor, get him ASAP and let him learn from you because believe me man you are going to be almost impossible to replace!

— Chris Gregory (@chrisgregory671) January 3, 2019
How we ever gonna replace @fernandinho @ManCity

— Robert Malone (@Citizen_malone) January 4, 2019
Phenomenal game from Fernandinho agains a scary good Liverpool team. He is our backbone in this team. Will be hard to replace him when he retires

— Corneliu Ganea (@corneliuganea) January 4, 2019
Yeah I said before the game to a few people that the game will be won in the middle of the park. Fernandinho has so much energy, he's class, he will be very hard to replace

— – (@LeakyyFIFA) January 4, 2019
I don't think we'll ever be able to replace the spine of Kompany, Fernandinho, Silva & Aguero tbh, move on and try something different because nothing is ever going to come close

— Chris (@SterIing) January 4, 2019
Probably the best box to box midfield performance I've ever seen. How will we ever replace him? #Fernandinho #mcfc

— John Smith (@Savechip55) January 4, 2019
How on earth are we going to replace Fernandinho? And Bernardo Silva just gets better and better, what a performance.

— Nick Elms (@nickelms96) January 3, 2019
I really really don't know how we're gonna replace Fernandinho when his legs pack in. The man is some sort of Brazilian god

— Lewis Quigley (@LewisQuigley2) January 3, 2019