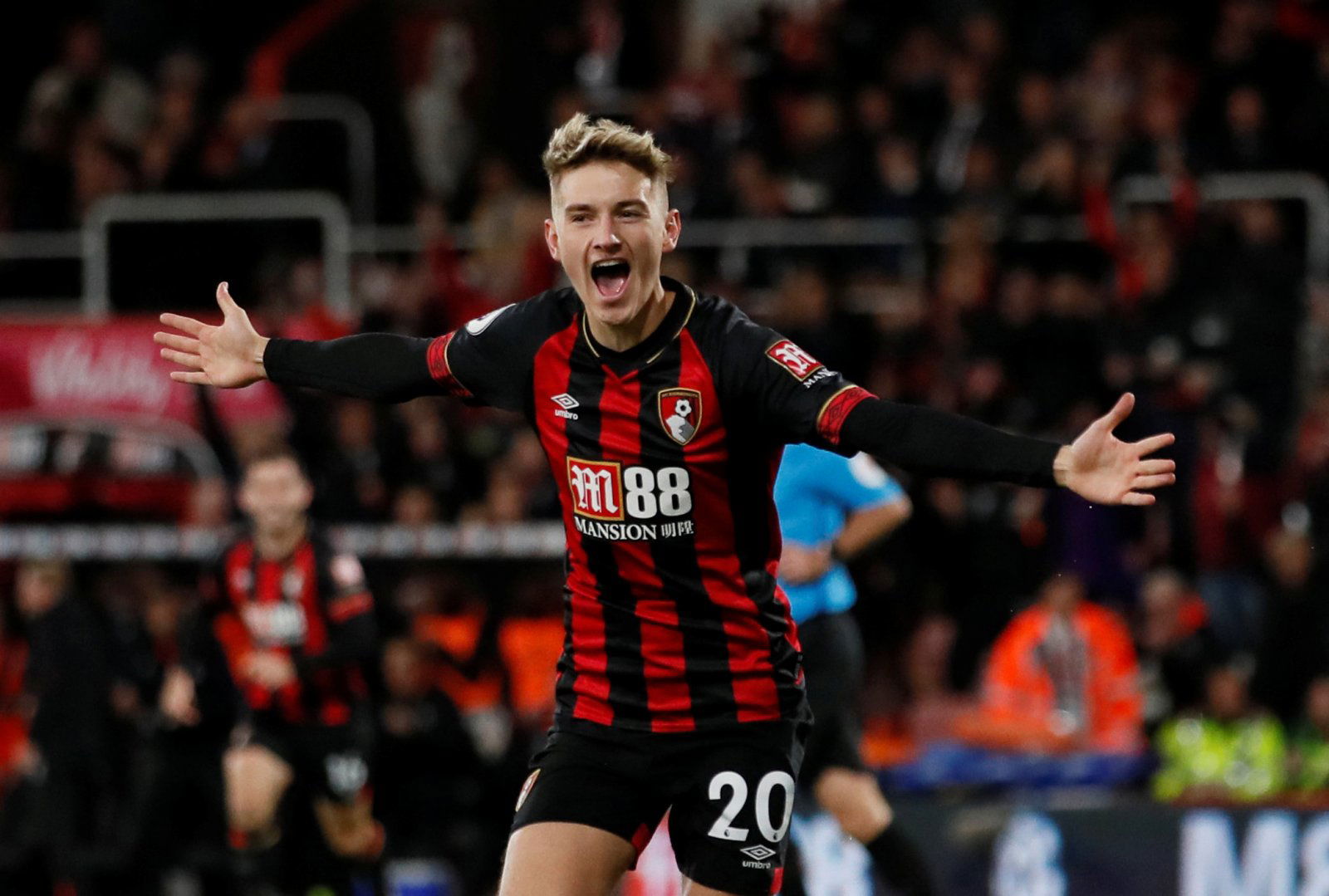 Bournemouth have quietly gone about their business in the Premier League once again this term, with the Cherries more or less safe already and looking at a top half finish if they can.
Eddie Howe has been superb since getting the club into the top flight, and they deserve all the success they get along the way.
His signings, while often raising eyebrows due to who he's gone after, have in the main paid off, and we here in the Tavern have been particularly impressed with the signing of midfielder David Brooks, who arrived in the summer on a deal from Sheffield United.
The Welsh youngster, who is still only 21, has taken to Premier League football like a duck to water, and we believe he should be firmly in contention for the young player of the year award in the top flight.
Of course, there are a number of top young players across the league, but Brooks has been superb, taking his first year in the top tier in his stride and becoming an integral cog in what Eddie Howe is trying to achieve at the club.
His ball control, match winning ability, and effortless way of gliding across a football pitch make him standout from the rest, and his six goals are just reward for an excellent debut Premier League season.
While Brooks has much to learn, there's little doubt he can go right to the top, and if he could cap off this year with an individual award, then he'd be well on his way to a massively successful career.