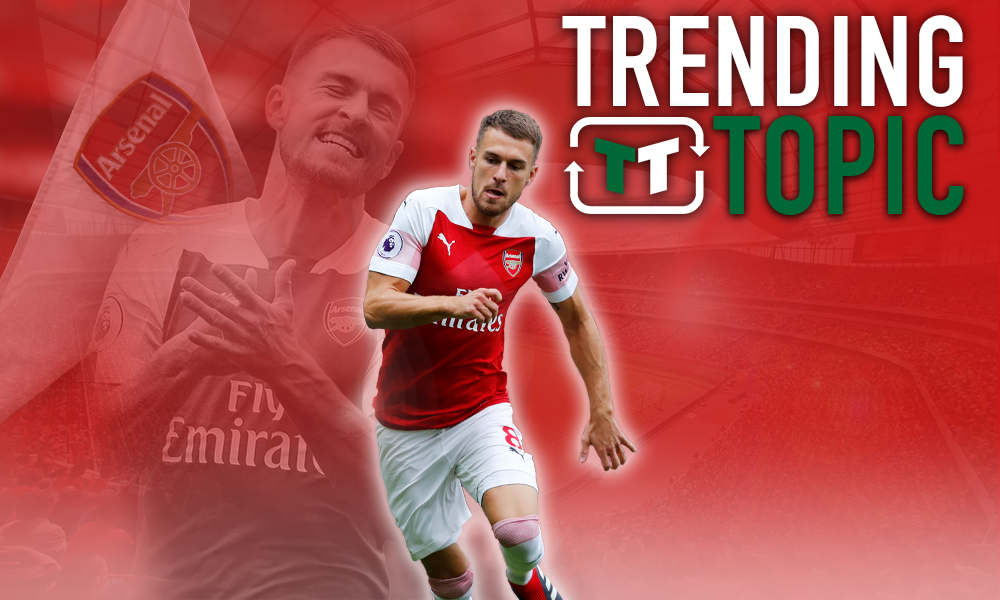 Arsenal have had to contend with several major departures over the last few years. Many of them have left on a relatively sour note, particularly in the case of Alexis Sanchez, though the departure of Robin van Persie some years earlier led to just as much frustration amongst fans.
Indeed, major sales have been prevalent at the Emirates for a few years now, though that did change over the summer. Following the arrival of Unai Emery, a number of big-name signings have come to the club, with the likes of Lucas Torreira and Bernd Leno joining Emery's new-look Arsenal squad.
However, whilst the transfer window is now closed, normal service has been resumed at the club, with a potential major departure now on the minds of Arsenal fans. According to the Evening Standard, Aaron Ramsey is refusing to sign a new contract at the Emirates – instead feeling that he deserves a higher salary before committing his future.
Now, he's clearly a very important player, and Arsenal would be worse off without him, in the short-term at least, but perhaps it's time for Emery to be ruthless. Maybe, just maybe, a departure is the best course of action here.
Losing him would be a big blow for Arsenal, but they've lost better players and bounced back in the past.
After all, it's not like Arsenal don't have the strength to cope with a possible Ramsey departure. He primarily plays as an advanced attacking midfielder now, and so the Gunners could turn to the likes of Alex Iwobi, Henrikh Mkhitaryan, Mesut Ozil, Danny Welbeck or any number of Arsenal youth prospects as a prospective replacement. If Emery is concerned by a lack of quality central midfield depth, then the emergence of Matteo Guendouzi should calm many of those fears.
And whilst Ramsey – who is rated at £40.5 million by Transfer Markt – is clearly a valuable player for Arsenal, it's hard to say that he's a reliable one, given his injury record. He's never been able to make more than 29 league starts for the Gunners, with just 21 coming the way of the Welshman last season. That lack of availability means that he'll never really be a player that the club can genuinely rely on week-after-week.
Then, of course, there is the financial aspect. He's reportedly wanting a significant upgrade on his current £110,000-per-week salary, and there comes a point where Arsenal must question if he's worth it. A lack of consistency and a lack of global appeal, the latter of which the Evening Standard also report, means that he's not quite as valuable from a monetary perspective for Arsenal – and his salary needs to reflect that.
Losing him would be a big blow for Arsenal, but they've lost better players and bounced back in the past.
Arsenal fans – thoughts?
Let us know below!