Whilst Jurgen Klopp has tried his best to remedy the situation, it's clear that Liverpool have a problem on their hands between the sticks. Finding a decent player to play as their goalkeeper has been a struggle for several managers over the years, and for Jurgen Klopp, the time to solve it is now.
He's spent big to improve his defence by bringing in Virgil van Dijk, but the Dutchman can only have so much impact, and he – along with his teammates – are being stifled by uncertainty behind him.
Simon Mignolet has been the long-standing option, but he has found himself replaced by Loris Karius this season. The latter has, generally, been pretty solid this season, but he's far from been unanimously convincing.
Clearly, then, with Liverpool on the cusp of a wave, it's time for this situation to get resolved once and for all. Klopp, then, has a few options to consider this summer…
Option 1: Stick With Karius
Loris Karius is perhaps the obvious choice.
He has been a marked improvement on Simon Mignolet this season, with the Belgian's poor form leading to a required change.
The German's been pretty consistent, and he's even pulled out a few wonderful saves – but uncertainty still looms.
He's, obviously, been prone to errors in the past, and so it would be a risk for Liverpool to rely on him.
Option 2: Look Abroad
Bringing in a replacement, then, might be a good choice – and there is a ton of talent across Europe that could fit in well.
Bernd Leno of FC Koln could be a good choice, as he's impressed for an otherwise disappointing team over the year or two. Likewise, Alisson is emerging as one of Europe's best shot-stoppers, and though he'd be expensive, the Reds would struggle to find someone with better quality.
However, signing players from abroad comes with an inherent risk, especially if we're talking about the massive moves that a deal for someone like Alisson would demand.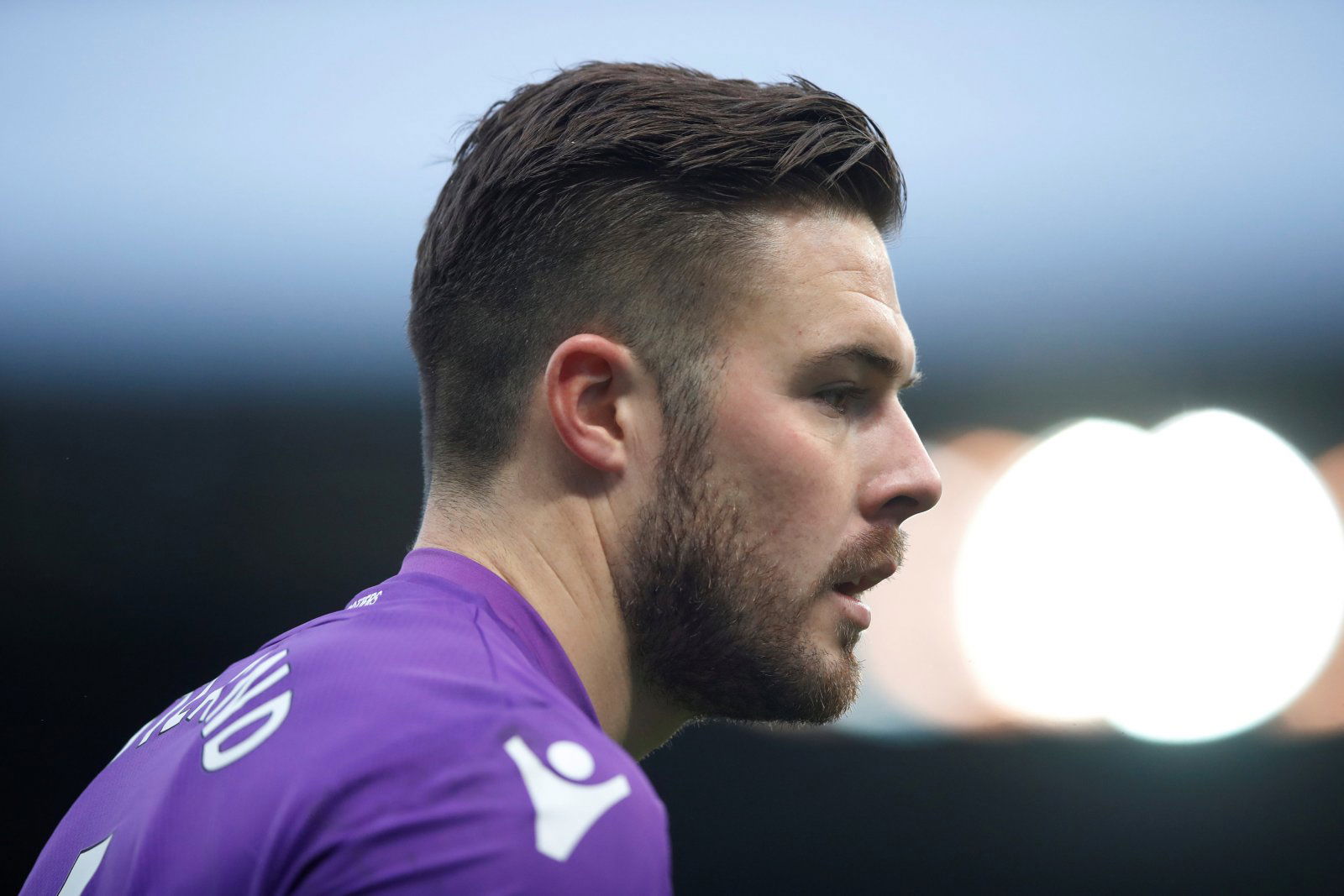 Option 3: Look At Home
Signing a homegrown player, then, perhaps may be more sensible.
The Premier League is a tough division to adjust to, and so bringing someone in that is proven in the top flight may represent good business for the club.
The most obvious choice would likely be Jack Butland. He's recently been relegated with Stoke City, and so perhaps could be open to a move away from the club.
He's going to the World Cup this summer, and if he plays well, his stock is sure to soar.
Landlord's Verdict
Sticking with Karius is a risk, but so is buying someone from abroad. As a result, perhaps a move for someone like Jack Butland makes sense.
The Englishman has impressed over the last few years, whilst his homegrown status will also make him more useful to the club.
He won't be cheap by any means, but he's very reliable between the sticks, and Jurgen Klopp won't have any doubts that he will be able to perform in the English top flight.
Liverpool fans – thoughts?
Let us know below!