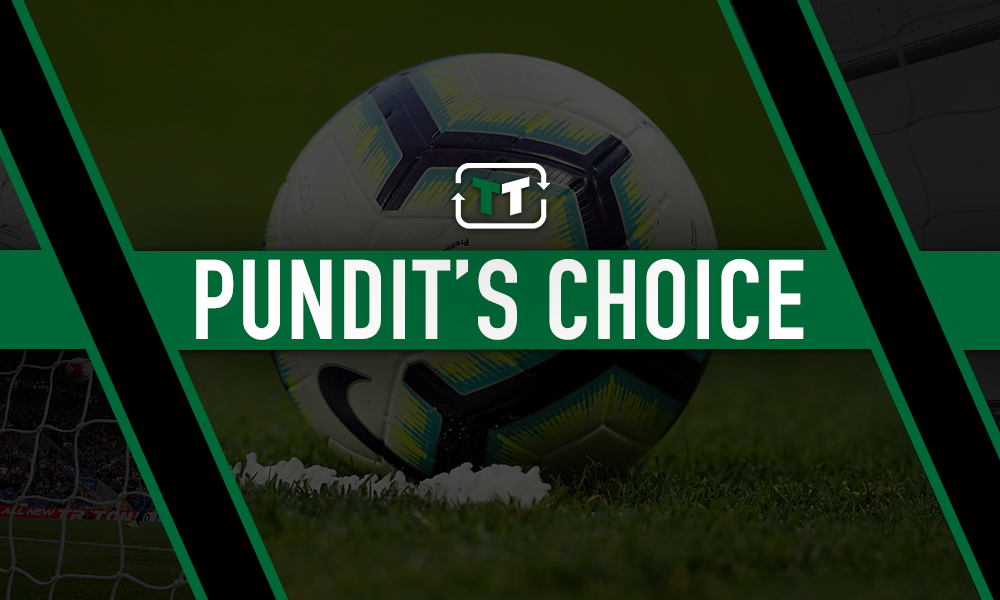 Tony Adams hasn't been able to stay out of the headlines as of late. Whether it's with regards to his ill-fated spell at Granada, or his appointment as the President of the Rugby Football League, Adams certainly has been a regular feature in the newspapers over the last year or two.
However, his latest comments appear to have generated more discussion than ever. Speaking to Sky Sports, Adams has been discussing Arsenal man Aaron Ramsey's move to Juventus, whom he is set to join on a free transfer this summer.
Discussing the move, he's questioned why the Welshman has opted for a move to Italy as, in his words, "Why would you go to Juventus anyway? They're a smaller club than Arsenal".
Of course, a comment like this is always going to generate a reaction, and his Arsenal connections aside, a lot of football fans have simply been bewildered by the claim. One fan online has deemed it 'ridiculous', whilst another has described Adams as 'deluded'.
Deluded haha. He can play with ronaldo or he can play with ozil. Not a step down is it

— Mo (@Mo72209117) March 6, 2019
Tony Adams said today 'Arsenal are a bigger club than Juventus'. Question; Is that more or less ridiculous than his powder blue three piece suit? #Lloydchristmas

— Ruben Rosimondo (@rosimondo) March 6, 2019
Is he right? Or is he 'deluded'?
It's certainly a topic worth discussing, but then, how do you determine the size of a club? Is it regarding the number of trophies won? Has it, actually, got more to do with the current players that are in the squad? Or is it simply to do with fan numbers and stadium attendance? Well, the reality is it's probably a mixture of the three – so can Arsenal compete with Juventus?
As far as trophy numbers are concerned, Arsenal fall well short of Juventus. As per the official Arsenal website, the Gunners have bagged a total of 13 league titles, which by all accounts, is a stellar run. That, of course, includes an unbeaten season in the 2003/04 campaign. However, Juventus can boast a whopping 36 Scudettos – as per the official Juventus website – including every title since the 2011/12 campaign. Now, you could argue that the Italian league isn't as strong as the Premier League, but Juventus can also boast 2 major European cups, in addition to 3 UEFA Cups. Arsenal don't come close in this regard. So, with historic and contemporary success on their side, it's evident that Juventus are ahead of the Gunners as far as trophies go.
Regarding the personnel at the club, Juventus are given a huge boost by the presence of Cristiano Ronaldo. The Portuguese is arguably the most recognisable player in world football, and he's the main man at Juventus. However, he's just one of a collective of Europe's best players, with individuals including Paulo Dybala, Miralem Pjanic, Leonardo Bonucci, Giorgio Chiellini and Alex Sandro, among many others. Arsenal do possess a lot of individual talent, with Pierre-Emerick Aubameyang and Mesut Ozil in the squad, but they've not really got anyone that can compete with Juventus's squad.
Fan base is a hard thing to judge, and it's tough to separate Juventus and Arsenal, at least with objective means. Stadium attendance is an obvious stat to consider, and Arsenal do have Juventus beat with an average attendance of 59,888 in the Premier League (as per TransferMarkt). In comparison, Juventus' average attendance sits at 39,069 (as per TransferMarkt). However, it's important to note that Juventus are hamstrung by their comparatively small stadium – so perhaps this isn't the best measure of club size – making the previous two descriptions more relevant.
Make no mistake, Arsenal are a big club. They're a huge club. But on paper, they don't come close to achieving the success that Juventus have, and at present, most reasonable fans would consider the Italian giants to be a more attractive proposition than the Gunners. Adams, of course, is entitled to his opinion – but there is little tangible evidence to suggest that his point of view is accurate.
Arsenal fans – is Tony Adams right? Let us know by discussing below!