Tottenaham: Fans react to Lucas Moura comments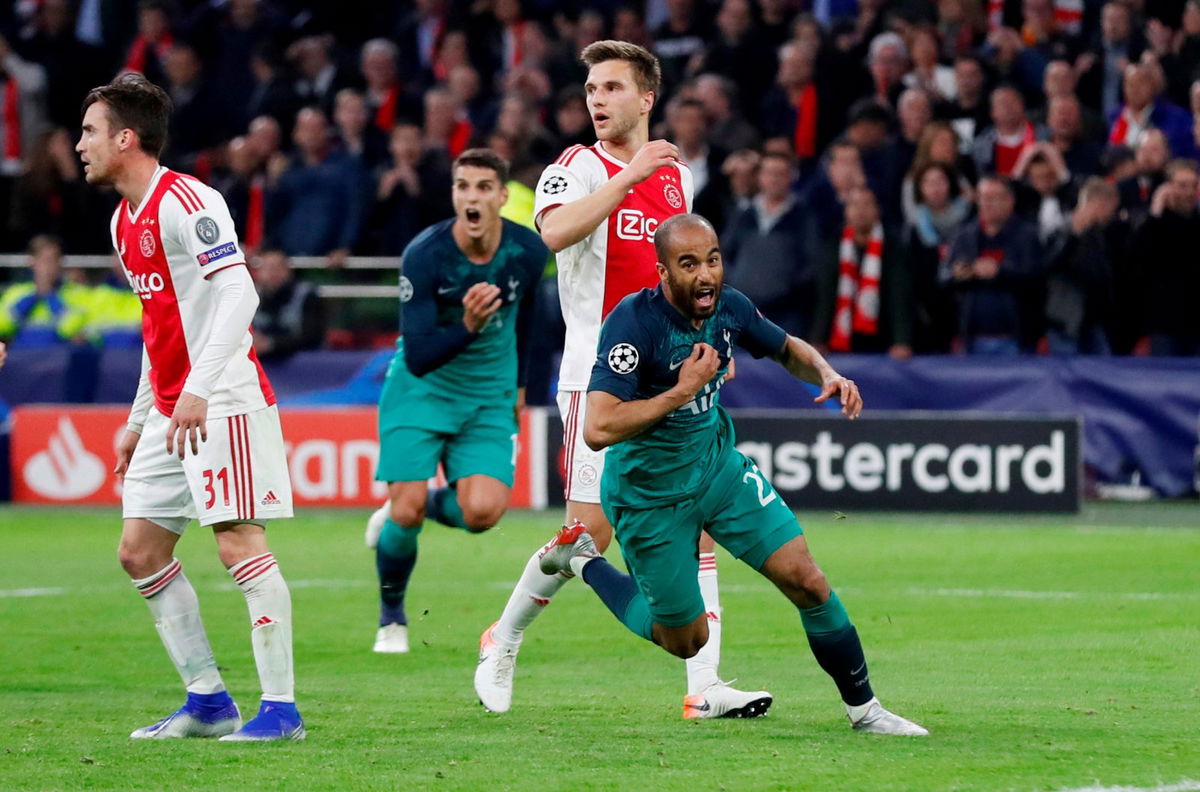 Fans of Spurs have been reacting to a post on Twitter, which relays comments made by Lucas Moura concerning Tottenham's Champions League final loss against Liverpool last season.
Tottenham's remarkable Champions League run saw them qualify from a group including Barcelona, Inter Milan and PSV Eindhoven, before defeating Borussia Dortmund 4-0 on aggerate in the round of 16, Manchester City 4-4 on away goals in the quarter-final, and a dramatic 3-3 away goals victory over Ajax in the semi-finals, before falling to a 2-0 defeat against Liverpool in the final.
Lucas Moura was undoubtedly the star of Tottenham's semi-final second-leg victory over Ajax, in which the 27-year-old scored a hat-trick – including a 90+6min winner, to send Spurs through to the final.
However, somewhat controversially, Moura was then left out of the starting XI for the final against Liverpool, a game in which the Reds won 2-0 to seal their sixth European title.
On the subject, Moura recently spoke to Brazilian publication Esporte Interativo, stating: "It was a blow to be on the bench in the final, I believed very much that we would be champion."
"It hurt a lot to lose the title. I cried a lot. It still gives me goosebumps to talk about it now. I didn't know what to do in the celebration."
In reaction to his comments, which were relayed by The Spurs Web on Twitter, fans have flocked to share their opinion on the matter, with many claiming that leaving Moura on the bench for the Champions League final was former manager Mauricio Pochettino's biggest mistake as Spurs boss.
You can see some of their comments below:
Lucas Moura: "It was a blow to be on the bench in the final, I believed very much that we would be champion."

"It hurt a lot to lose the title. I cried a lot. It still gives me goosebumps to talk about it now. I didn't know what to do in the celebration." pic.twitter.com/WS0pVbxBfL

— The Spurs Web ⚪️ (@thespursweb) April 4, 2020
Should have started him ahead of Kane… Pochettino's biggest mistake

— 👑 (@Tangangbusiness) April 4, 2020
I still think it was utterly disgusting to put him on the bench considering it was his hat-trick that got us there

— DeanoSauruz (@DeanoSauruz) April 4, 2020
Poch's worse decision was to start Kane over Moura. We all feel your pain @LucasMoura7 😔

— WHY? JUST WHY? (@WhySPURS) April 4, 2020
still don't know why Kane started ahead of Lucas.

Lucas deserves it more, was in much better form

— Kurtis 🇵🇭 (@thfckurt) April 4, 2020
Biggest farce in football not starting him.

— fraser reeves (@reeves_fraser) April 4, 2020
Still in inexcusable Pooch didn't start him. The man single handedly got us there.

— Jason Friedlander (@JFrites) April 4, 2020
No one has passion like Moura

— Sam (@sam71212326) April 4, 2020