Premier League
Tottenham fans are far from happy with Daniel Levy's silence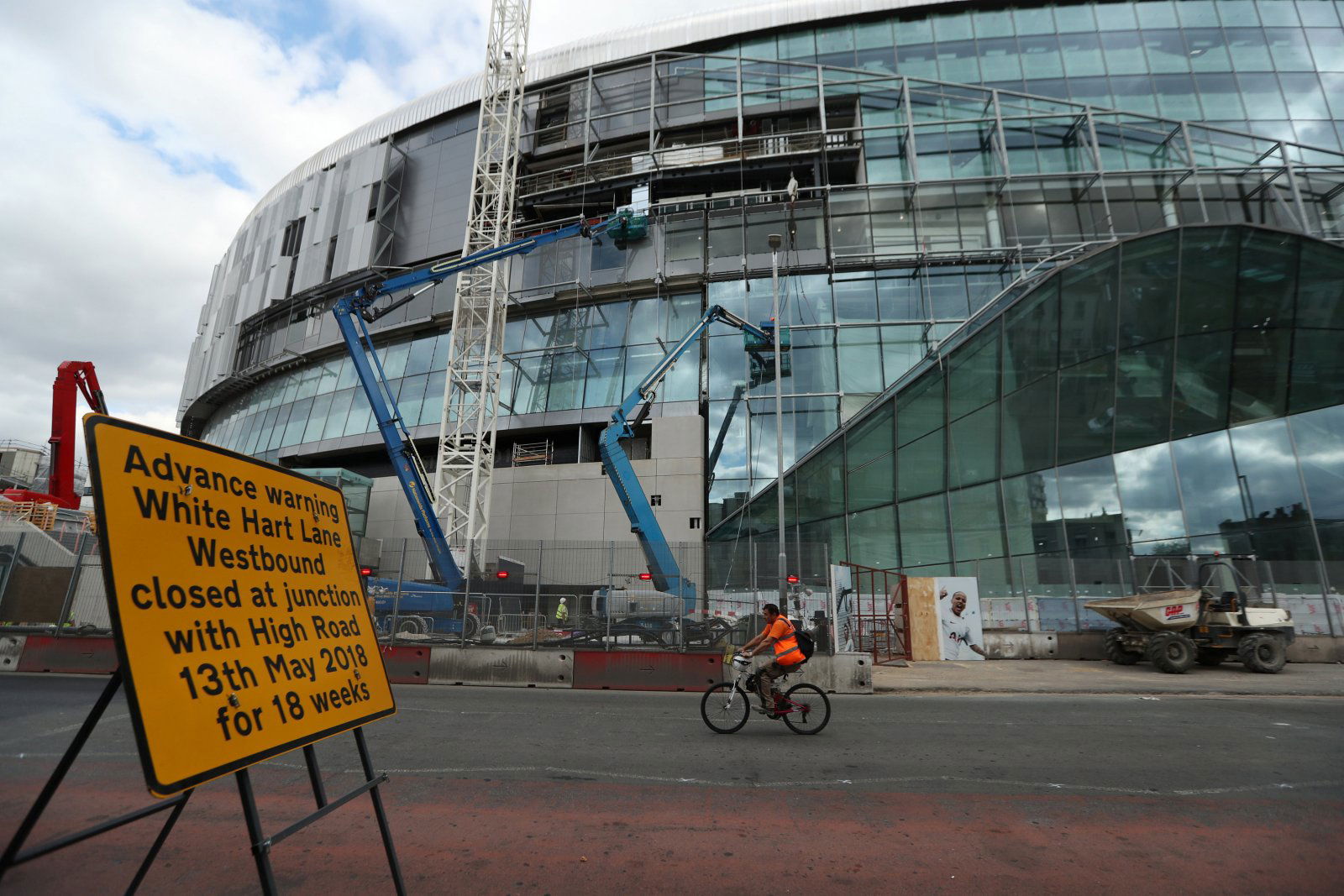 Tensions have been brewing at Tottenham Hotspur in recent weeks due to their lack of spending in the transfer market, but perhaps the biggest grievance of all concerns their imminent move into the new stadium which is experiencing delays. 
Tottenham supporters have been forced to be patient with the entire process of the building of the new stadium, and their patience is beginning to wear thin in light of recent information.
According to a report from The Independent, the grand opening of the state-of-the-art arena has been delayed until the end of October when Tottenham go head-to-head with Manchester City.
The situation is verging on farcical for the club who have already spent an entire season playing in a temporary home, and the supporters have every right to feel aggrieved.
In response to recent reports, Mauricio Pochettino has publicly apologised to the fans and claimed he wants to repay their loyalty by winning football matches in the coming weeks.
Tottenham Hotspur manager Mauricio Pochettino on the delay in Spurs moving to their new stadium:

"I want to say sorry and apologise and repay them by winning games."

How can you not simply adore this man and the values he stands for.

#THFC #COYSpic.twitter.com/9I16JljJxR

— Last Word On Spurs (@LastWordOnSpurs) August 16, 2018
Pochettino's public apology is certainly commendable and another example of his classy approach to dealing with the British media, but the fact Daniel Levy and the rest of Tottenham's hierarchy have remained silent whilst the manager has directly addressed the issue has understandably angered a large section of supporters.
There could yet be another twist in the saga if the stadium is not ready in time for the visit of Manchester City at the end of October, and on the evidence of the delays so far it would hardly be a huge surprise if that does indeed prove to be the case.
Here's what the Tottenham fans have had to say about the stadium situation in response to Pochettino's statement…
Values? It's not his bloody fault. He should not be the one apologising for this total farce.

— Chris Ferguson (@ChrisFergy) August 16, 2018
Well its not his fault is it , but thanks anyway

— Ian Meadows (@ianmeds86) August 16, 2018
Why wheel the coach out in front of the media to apologise over late construction? Not his doing and should be concentrating on what he does and not this nonsense.

— The Hound (@dsomerville213) August 16, 2018
100% Correct. Levy hiding up again.

— Simon Teideman (@SimonTeideman) August 16, 2018
really shouldnt be poch having to say this thou..

— kev green (@kev_g1) August 16, 2018
I so agree. Has the club got a Director of Communications? If so, he/she is not doing a good job and if not, why not?

— John Wardell (@oldjdub) August 16, 2018
It's not Mauricio's fault this happened. Its the fault of the construction company, the board of directors, and Daniel Levy. Still waiting for them to apologize, and I Don't mean to the NFL either.

— Tim Wagner (@timwagner66) August 16, 2018
He shouldn't be the one who says sorry, but he says sorry. Love this man. Fingers crossed we can keep him at this club. #COYS

— Amos Hermens (@AmosHermens) August 16, 2018