Tottenham fans aren't very happy with Mousa Dembele after Watford clash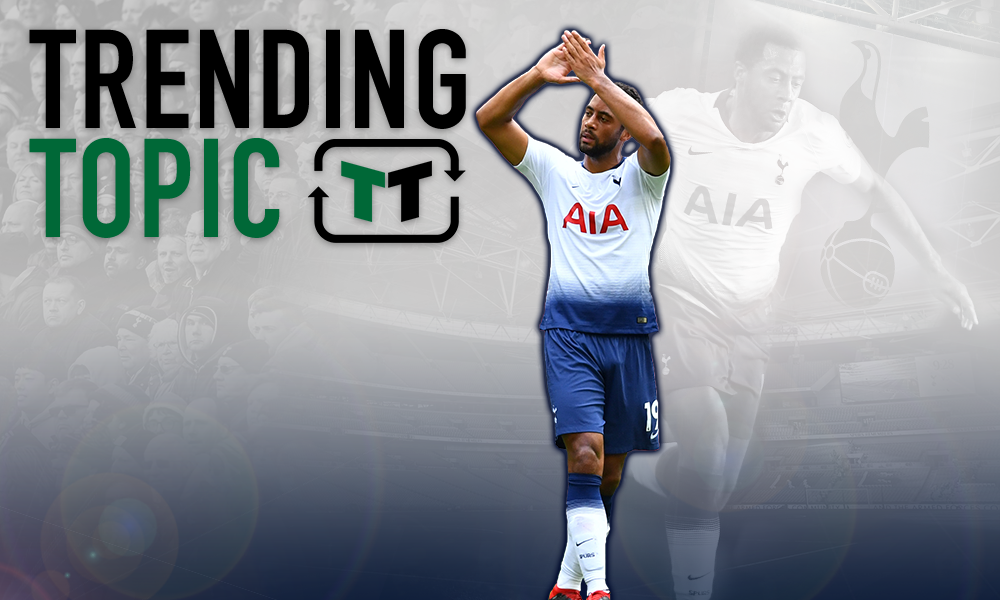 Mauricio Pochettino's Tottenham had been going well so far this season up until the weekend. As one of the few teams maintaining a 100% record, they were well on track to put forth a title challenge this season, and they were setting the pace in the English top flight. However, whilst they're still likely to challenge at the top, that 100% run came to an end on Sunday when they met fellow table-toppers Watford. Despite taking the lead in the game, the Lilywhites ended up losing the fixture 2-1.
Whilst on paper Tottenham were certainly the favourites, the reality is that Watford have been doing very well so far this season, and so Pochettino wouldn't have underestimated the Hornets. On the day, though, they simply proved to be too much for Tottenham.
Following the game, as with any defeat, fans have been quick to point fingers at those who may be responsible for the performance, and midfielder Mousa Dembele has been taking a brunt of the criticism.
On the day that, via the Sun, he was linked with a move away from Spurs, Dembele struggled to make an impact through the midfield, and he was often crowded out by the dominating forces that stood opposite him. In truth, his form perhaps indicated that it might be time for Tottenham to move him on.
Naturally, Spurs fans have been quick to discuss the Belgian's display, and it's fair to say that they aren't too happy.
Take a look at what they've had to say below…
Winks must start next game imo
Bit more energy and always looks to go forward.
If he gets back to his Real Madrid form then Dembele will be demoted to Caraboa Cup appearances #Coys

— Adam Brooks (@EssexPR) September 2, 2018
Dembele gave the ball away far to often yesterday, that's my take without any stat fanatic feeding and agenda. Simple passes too, Winks in please with Dier or Wanyama. Dembele has been very good for us from the bench, that's his role now.
Thanks for listening #COYS

— Mark Farman (@DutchPigeon) September 3, 2018
Kane sluggish. Dele indecisive. Dembele very poor. Wrong formation. Ineffective late subs. No aggression going forward. But I still love you Spurs! #COYS

— teths11 (@teths11) September 2, 2018
That sums up Dembele's game. Outmuscled. #COYS

— Tom Prickett (@spursfantommo84) September 2, 2018
Absolutely terrible today. Dembele, lost count at the amount of times he passed the ball away today. Kane, was he even playing? Play like that against Liverpool they'll rip us apart! #THFC #COYS

— Graham O'Brien (@GrahamScutzy) September 2, 2018
Llorente & Davies were terrible, shouldn't have played. Dembele had a poor game, he's a legend but just not up to it anymore. Lamela and Son were badly missed off the bench. Winks looked quality when he came on but it was too late. We are BADLY lacking depth. #TOTWAT #THFC #COYS

— White Hart Spur (@White_Hart_Spur) September 2, 2018
Winksy coming on to change the game, I'm sorry but dembele was awful today #COYS #WATTOT

— Luke (@ClinicalLucass) September 2, 2018
Don't think I've ever seen Dembele give the ball away this much #COYS

— Danny Boy (@Crooksie1988) September 2, 2018
Been a tough 2nd half for Dembele. Playing in a midfield three with Ali and Eriksen has left him pretty over run defensively #THFC #COYS

— James (@6of1sports) September 2, 2018
Tottenham fans – thoughts?
Let us know below!