Premier League
Tottenham fans don't want Christian Eriken to leave the club this summer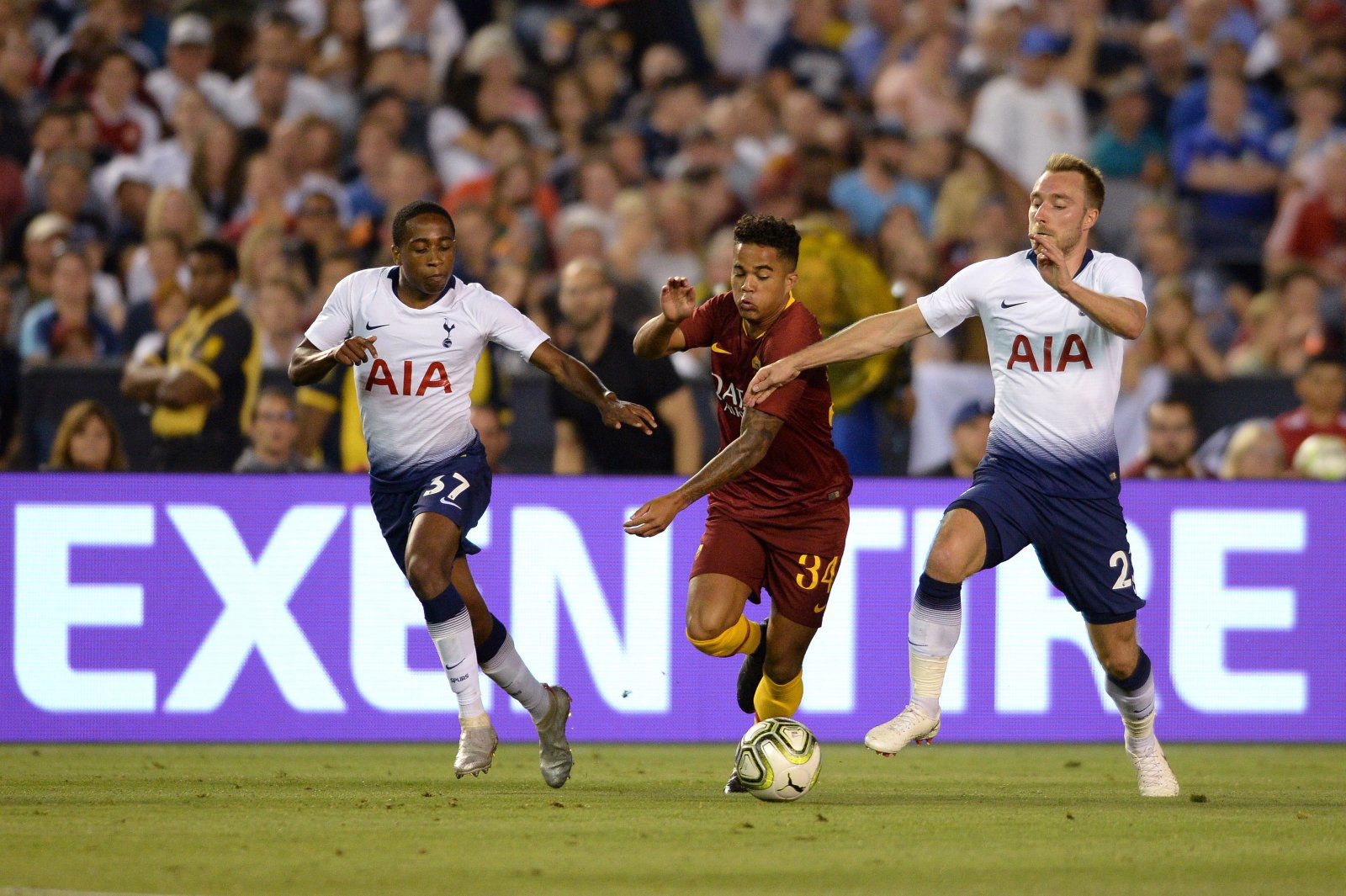 Tottenham may have failed to sign any players during the summer transfer window, but they could yet lose a key man, at least according to the Express. The publication is reporting that PSG are preparing a £100 million bid – and they could make their move before the European transfer window ends on August 31st. 
Eriksen is, of course, a vital player for Tottenham. He started 37 league games for the club last season, picking up 10 assists and 10 goals along the way.  Naturally, then, he's key man under Mauricio Pochetino, and you could argue that he is, at this point, indispensable.
The blame for Tottenham's lack of business over the summer can, of course, be pointed at Daniel Levy. He clearly didn't want to spend big, especially with the new Spurs stadium on the way, with it naturally important for the club to hold on to their funds where possible.
It's no real surprise, then, that fans have been reacting to reports linking Eriksen with a move to PSG with a dose of concern. Indeed, many are pointing towards Daniel Levy himself, and they're demanding that the owner doesn't sell their star man – and particularly for the paltry sum of £100 million.
Take a look at what they've had to say below…
Why still open the transfer window .eriksen is not for sell #notforsell #PSG #THFC #COYS

— sadaq Spurs (@sadaq_m) August 14, 2018
Please don't let Eriksen go! #Spurs #COYS https://t.co/OZxhKq71AP

— Tim Ashwell (@TAshwell) August 14, 2018
Seriously though…as awks as this summer has been for Spurs…they wouldn't sell Eriksen….right? RIGHT? #COYS

— David Flanagan (@THEBombayDave) August 14, 2018
No signings,no new stadium just yet & Christian Eriksen is being linked with a £100m move this is getting better & better what a time to support Tottenham Hotspur #COYS

— Tobias (@Tycoontobias) August 13, 2018
If Levy sells Eriksen before August 31st as the papers are spinning to fund completion of the stadium, it will prove once and for all he doesn't care about what happens on the pitch. #THFC

— Aaron Robinson (@Big_RobzTHFC) August 14, 2018
£100m doesn't even buy a used can of Carlsberg formerly owned by Cristian Eriksen

Jog on#THFC

— Jason (@ryantegan) August 14, 2018
May be an all out #THFC fan revolt if Levy sells Eriksen

— Jack Potts (@Chr1sL0ve) August 14, 2018
You not what, the only thing that could make this summer any worse off the pitch for us would be if Eriksen refuses to sign a new contract and for Madrid, Barca or PSG to come in take him, with Levy letting them. #THFC

— Aaron Robinson (@Big_RobzTHFC) August 13, 2018
Add 20-50 on top then maybe. An invaluable player to spurs, when he's on his game he runs the show. Papers trying to sell our players as usual, first poch then Kane now Eriksen. Must be a slow news day

— Simon Bashford (@bashy_1986) August 14, 2018
Tottenham fans – thoughts?
Let us know below!