Tottenham fans have a new hero after win over Man Utd and his name is Lucas Moura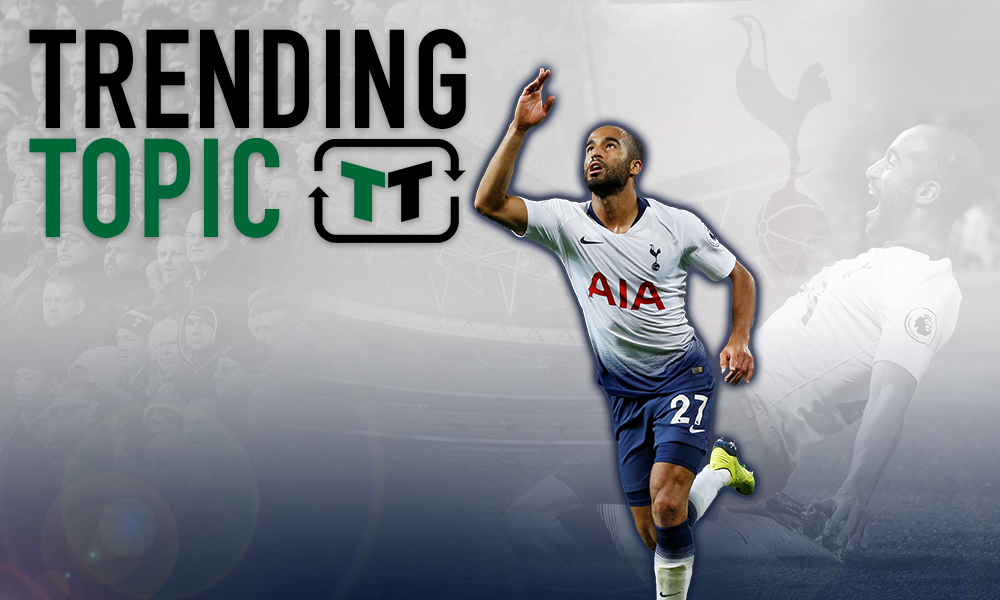 Tottenham haven't had a very good record over the years at Old Trafford. Man Utd have historically dominated the fixture at their home stadium, and so whenever the club go there, there is unsurprisingly a lack of expectation. However, Tottenham have become more competitive in recent years, whilst Man Utd have struggled since the departure of Sir Alex Ferguson, so fixtures between the duo have been gradually getting more even.
That came to a head on Monday night, with Tottenham finally able to secure a win at Man Utd's home ground. Despite a solid performance from the Red Devils, in the end, it was Tottenham's lethality that left them stranded.
Tottenham were good value for their 3-0 win, with goals from Harry Kane and two from Lucas Moura sealing the points and maintaining the club's 100% record for the season so far.
It was a simply tremendous performance from Tottenham, and it was a particularly impressive display from Lucas Moura. The Brazilian offered fantastic quality going forward, as his goals highlight, whilst his overall performance was stellar too.
It's taken the Brazilian a while to get started in North London, but his performance on Monday set the Premier League alight, and that has been highlighted by the reaction to his display from Tottenham fans online.
Following the game and over the last day or so, Tottenham fans have taken to Twitter to discuss Moura, and it's fair to say that they are full of praise. Take a look at what they've had to say below…
Early days of course, but in terms of what Lucas Moura has shown he's capable of, £25m is incredible value in the current transfer market. For all the grief he gets, Mr Levy deserves a little credit for this one #THFC #COYS

— Heung Durie (@LeCoqSpurtif) August 28, 2018
So happy for Moura, for the team, for Pochettino, for Levy. So good to see us being so clinical and ruthless

— Christian Løvhaug (@christianlovhau) August 27, 2018
Moura is like a new signing, just needed time. Something the old Levy out brigade don't, & will never understand. You can watch football but sometimes never understand it & that's their problem. #THFC #COYS

— Adam Hooper (@Spur81) August 27, 2018
over the moon with that result, that was one way to shut up the levy out moaners .. moura is a like a whole new player so looks like we got that new signing after all #COYS #THFC

— DAN (@D3L_BOY) August 27, 2018
We're top of the league, playing great stuff. Kane scoring in August. Moura coming alive. The fact West Ham are rock bottom with zero points (that's zero with a 0) makes it so much sweeter #COYS

— Langer Dan (@irishyiddo13) August 28, 2018
What a signing

— Sayan Roy (@SayanTweetz) August 28, 2018
Moura was fantastic last night we've been crying out for pace like that since Aaron Lennon

— ☆~AJB~☆ (@alexjb93) August 28, 2018
WONDERFUL MOURA DESERVES MAN OF THE MATCH

— Enjoy your life (@english4alu) August 27, 2018
Great to see you doing so well in a spurs shirt

— Paul Neale (@pauln2627) August 27, 2018
Oh my dear, you really did well last night
Much love to you.

— Velon (@Velon74939384) August 28, 2018
Tottenham fans – thoughts?
Let us know below!