Tottenham fans have been taking to Twitter to laud sublime Ben Davies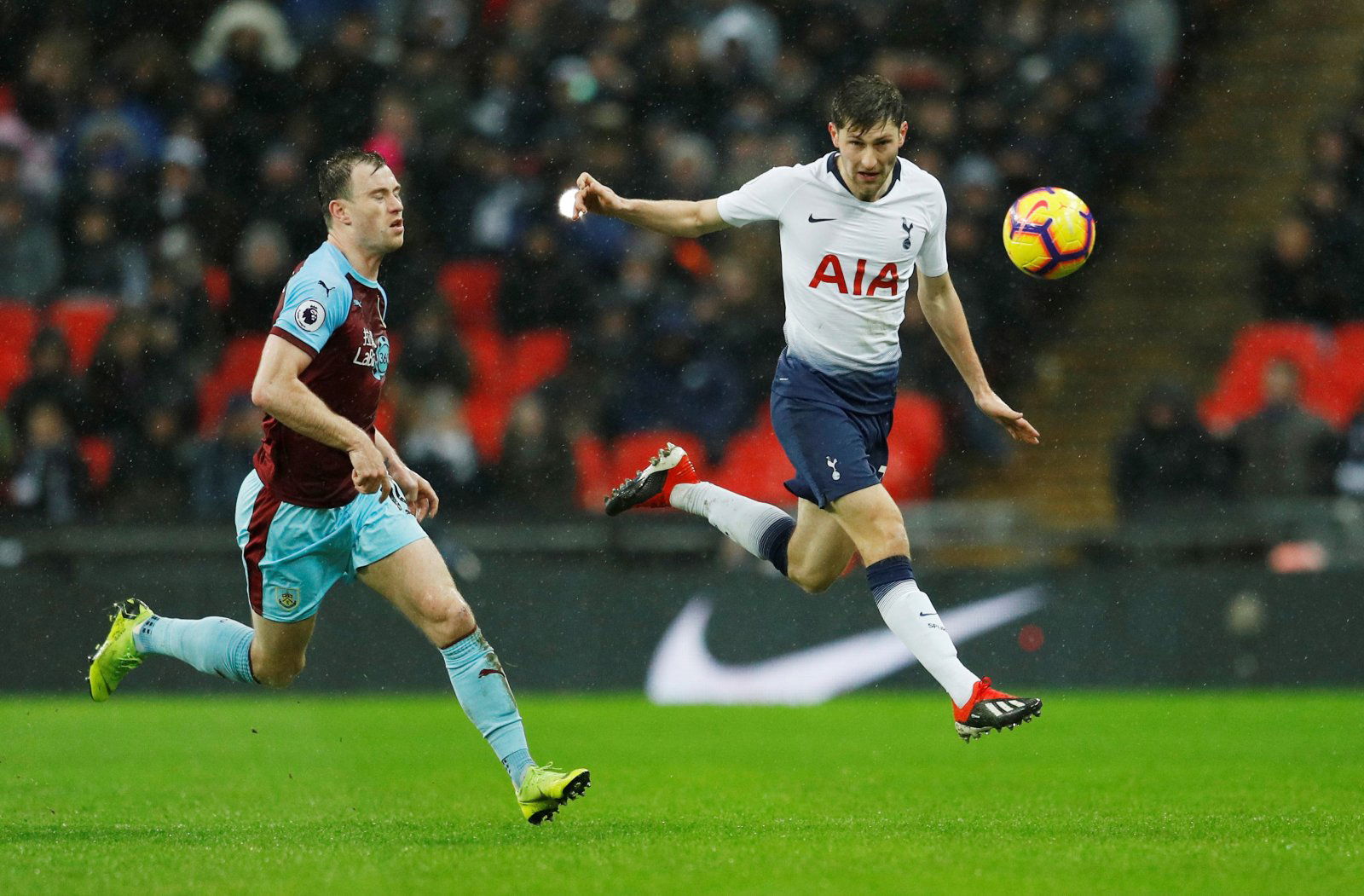 Last night when the Tottenham fans saw the lineups ahead of their Carabao Cup clash with Arsenal, some of them were a little bit nervy when they saw Ben Davies starting at centre-back. The defender did well there against Burnley, but with all due respect to the Clarets, Pierre-Emerick Aubameyang is more of a threat than Ashley Barnes.
#thfc defender Ben Davies getting nowhere near enough credit on here for another brilliant performance at centre-back tonight.

— Hotspur Related (@HotspurRelated) December 19, 2018
Alongside Toby Alderweireld, Ben Davies looked like he'd been playing as a centre-half his entire life. The Welshman showed a classy touch in the middle of the Lilywhites' back four and he did the necessary, performing well above the levels of what the fans expected of him as he helped make history, with this Tottenham side being the first ever to keep a clean sheet at The Emirates.
The last time Tottenham shut out Arsenal whilst playing away to the Gunners was way back in 1998, and this will be a win that the fans remember for a long time. The 25-year-old left-back certainly played his part in that too, and his performance cannot be understated as he did what he had to do all night, helping to keep the likes of Aubameyang and Alexandre Lacazette quiet throughout.
You can read the Lilywhites' verdict on Davies display here:
Massively underrated and way too over criticized! Solid and versatile in defence sooo important to us !

— CharlieBartram (@Bartram_C) December 19, 2018
Back up centre half he's steady. Plays well there for wales too. Still stand by my word and say he's not good enough for LB

— JŒL (@joelmillss) December 19, 2018
Was superb tonight. Fantastic display.

— MC STEEPY (@MCSteepy) December 19, 2018
B33 is good as CB, hope he can keep it and Poch still trust him

— Oscar Wong (@OOscaryh20) December 20, 2018
Absolutely! Too many people rubbish him (many spurs fans?!!) he is very underrated

— Terry Ransome (@Transome77) December 20, 2018
such an under-rated player, just gets on with the job whatever his position, well done Ben!

— Steve Day (@SteveDay17) December 19, 2018
I second that. Thought Davies was excellent tonight and made some really important blocks at crucial times.

— Wayne Bennett (@minervasupreme) December 19, 2018
Far better centre half than left back!

— Jabinho (@jonburnitt) December 19, 2018
Absolutely, near faultless!

— Mark_Lynch (@Mark_Lynch1) December 19, 2018
The Lilywhites were in awe of Davies as he shutout two of the best strikers in the league in Lacazette and Aubameyang and they'll be keen to see more of this form from the Welshman.