Tottenham fans have identified the perfect Eriksen replacement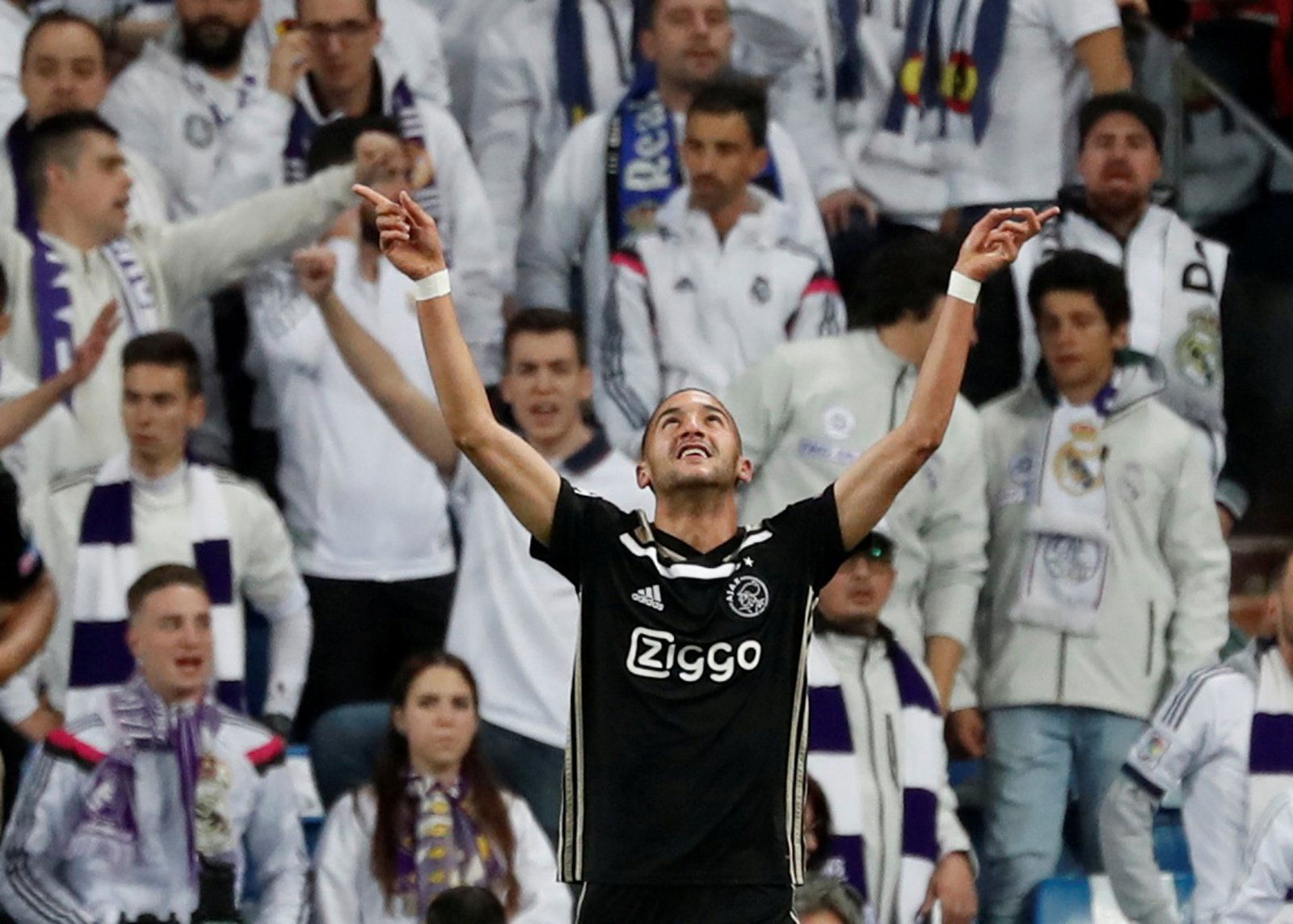 Whilst most Tottenham fans were busy watching their team overcome Borussia Dortmund on Tuesday evening, it appears as though some supporters had their eyes on another tie – Real Madrid's clash with Ajax.
Of course, that game offered undeniably the biggest shock of the Champions League so far, with Ajax, against all odds, beating Los Blancos 5-3 on aggregate.
However, it's not the result that has caught the eye of many Tottenham fans. Rather, that honour goes to one of Ajax's players – Hakim Ziyech.
Ajax's number 22 had a starring role for his team on Tuesday, scoring a goal and otherwise contributing to much of what the Dutch outfit produced going forward, and it seems as though he's impressed many a Tottenham fan.
Indeed, evidence of that can be seen over on Twitter. There, a handful of Tottenham fans have identified the attacking midfielder as an ideal signing, with some even suggesting that he'd be an ideal replacement for Christian Eriksen. Of course, Eriksen has recently (via the Mirror) been touted as Real Madrid's first choice Premier League summer target. 
Generally speaking, they play in slightly different areas – with Ziyech adopting a role on the right, rather than the left, for much of the season, but with 9 assists and 10 goals in the league this term, he certainly offers a similar return to that of Eriksen. Either way, he'd be a popular replacement with a lot of Tottenham fans, it seems:
Ajax will feed the big clubs with players like never before this summer. De Ligt and Ziyech should be our targets if Toby and Eriksen leave.

— Pochitivity (@Pochitivity) March 5, 2019
Ziyech has to be No.1 choice to replace Eriksen if he does leave as is expected this summer by the way. That guy is magic.

— Kings of The Lane (@kingsofthelane) March 6, 2019
Yes spot on. I've been saying it since the World Cup. He's amazing and his skill set is very similar to Eriksen's one.

— José Emanuel (@EmanuelSFC_) March 6, 2019
Ziyech if Eriksen goes, De Lift if Toby goes, that's it really

— Cyrus (@Cyrus_Sans) March 5, 2019
Another clinic in the champion league for Ziyech this guy has to be our number 1 target if Eriksen leaves, bit of maghrebi excellence at N17

— OFFWHITE (@NZJ10_) March 5, 2019
Ziyech would be a sick Eriksen replacement

— Mahesh (@MSKP27) March 5, 2019
Hope people see why I keep saying if Eriksen does leave (which I hope/honestly don't think he will) I want Ziyech. Baller.

— Zach (@TheTHFC) March 5, 2019
Tottenham fans – would he be a good replacement for Eriksen? Will Eriksen even leave?